Lil Nas X Is Unapologetically Gay, and Fans Love It
Fans of Lil Nas X are praising the rapper and singer for being "unapologetically gay" after his long-awaited new single dropped on Friday morning.
The track "Montero (Call Me By Your Name)" was released on March 26 after months of teasing.
The song comes with a music video directed by Tanu Muino and Lil Nas X, whose given name is Montero Lamar Hill.
The video offers Hill's interpretation of a flamboyant and futuristic Garden of Eden. His character switches between heaven and hell, each offering their own seductive delights.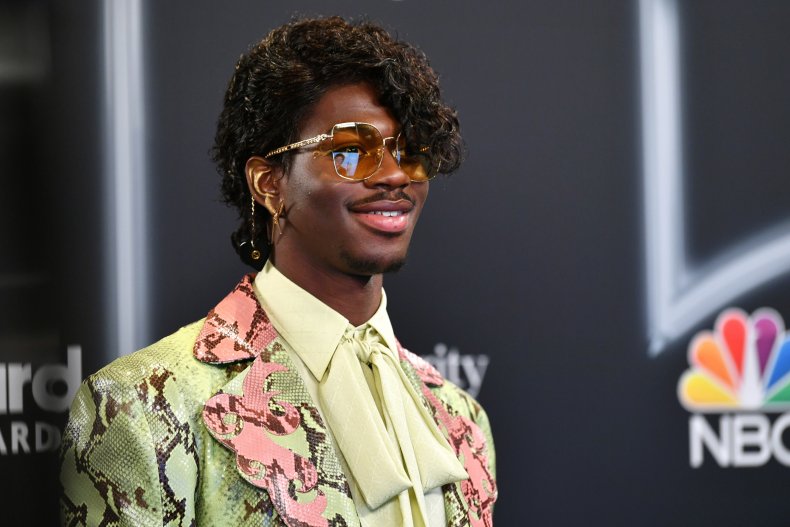 The "Old Town Road" hitmaker marked the release of "Montero" by writing a letter to his 14-year-old self and posting it on social media.
"I wrote a song with our name in it. It's about a guy I met last summer," he wrote. "I know we promised to never come out publicly, I know we promised to never be 'that' type of gay person…"
"But this will open doors for many other queer people to simply exist … People will be angry, they will say I'm pushing an agenda. But the truth is, I am. The agenda to make people stay the f*** out of other people's lives and stop dictating who they should be. Sending you love from the future."
The 21-year-old's letter and video have garnered a rapturous reaction from his 5.7 million Twitter followers.
"Can't stop thinking about what it would be like to grow up with a superstar supplying this kind of unapologetically gay, sexy Hunger Games-demonic-stripper fantasy," tweeted podcaster Bradley Stern. "It's so f****** cool that the baby LGBTs are seeing @LilNasX shine. AND the song's a hit."
Singer Jack Remmington wrote: "Who is doing it like Lil Nas X?! A gay Black male rapper changing the game and doing it flawlessly."
Another fan tweeted: "not over lil nas x being so confidently and unapologetically gay in the stuff he's releasing. i'm sure a bunch will be written about it but i just wanna throw in that it makes me happy!!!!!!! great to see."
Writer Raquel Willis posted: "lil nas x's authenticity is generations in the making."
Makeup artist Matt Bernstein tweeted: "lil nas x descending into hell via stripper pole is exactly what the gay agenda needs right now."
Dylan Minnette of 13 Reasons Why fame simply retweeted the video and called it "iconic."
Meanwhile, performance artist Travis Alabanza wrote: "I'm so glad we are in the same living time as Lil Nas x."
Hill has won the internet before. Last November, he issued an effortless clap back to a homophobic tweet.
Angela Stanton King, a Republican congressional candidate and ally of President Donald Trump, singled out the rapper in a post criticizing "black culture." He replied simply: "just say ur turned on and go."