50 Cent Compares Photo of Black Confederate Flag Wielder and White BLM Supporter to Lil Wayne and Eminem
50 Cent shared his hot take on the backwards societal climate of the moment. The rapper, whose real name is Curtis Jackson, shared an image of a Black man brandishing a Confederate flag against a white man holding a Black Lives Matter sign, and suggested the men were a representation of rappers Lil Wayne and Eminem.
50 Cent captioned the photo, "Wayne Vs. Eminem," along with a laughing emoji.
The post comes following Eminem's official endorsement of Democratic presidential nominee Joe Biden. Eminem, whose birth name is Marshall Mathers, released a video on Twitter campaigning for Biden. The video is backtracked by the 48-year-old rapper's 2002 hit, "Lose Yourself," which served as the main single of Eminem's film 8 Mile.
Eminem shared the video on social media, alongside a caption encouraging people to hit the polls on election day on Tuesday. "One opportunity... #Vote," he wrote.
Eminem is among the many celebrities to give Biden their endorsement. Beyoncé, Dwayne "The Rock" Johnson, John Legend, Cardi B, Jennifer Lopez, Alex Rodriguez and many others have also issued messages of support for Biden leading up to the election.
Meanwhile, Lil Wayne—born Dwayne Carter—sparked outrage among fans and members of the Black American community when he was photographed next to President Donald Trump—Biden's 2020 opponent— on Thursday. The rapper shared the photo on social media, revealing that he met with Trump to speak about the president's Platinum Plan, which aims to support in Black Americans and businesses with a $500 billion investment.
"Just had a great meeting with @realdonaldtrump @potus besides what he's done so far with criminal reform, the platinum plan is going to give the community real ownership," Lil Wayne tweeted. "He listened to what we had to say today and assured he will and can get it done."
Thirty-eight-year-old Lil Wayne, who has collaborated with Eminem on songs like "No Love," "Forever" and "Drop the World," was scourged by people on the internet over his shocking support of Trump. Rapper Waka Flocka Flame, who also revealed his support of Trump in October, also faced backlash for his pro-Trump comments.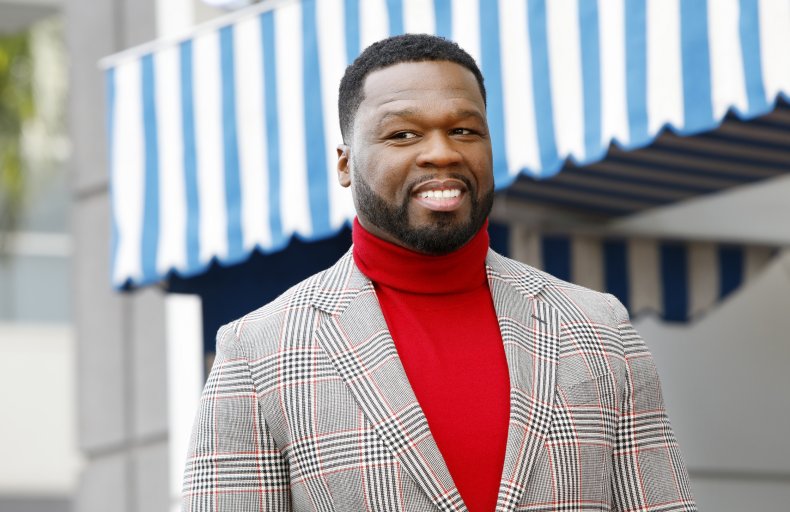 50 Cent made headlines in October as well after he claimed he was voting for Trump in response to Biden's proposed tax plan, which would raise federal income taxes on individuals earning more than $400,000 a year. According to his ex-girlfriend, comedian Chelsea Handler, 50 Cent's comments weren't to be taken seriously.
"I had to remind him that he was a Black person, so he can't vote for Donald Trump, and that he shouldn't be influencing an entire swath of people who may listen to him because he's worried about his own personal pocketbook," Handler said while appearing on The Tonight Show on October 23.
Handler further elaborated on her conversation with 50 Cent during a later appearance on The View. "I DM'd him and I said, 'Can you please call me about this?'" Handler explained. "'I really I want to know if you're serious about supporting Trump."
"He wasn't serious. He was just screwing around on his Twitter. He is supporting Joe Biden. He made that very clear to me," she continued.
50 Cent followed up Handler's claims in a tweet, writing that "never liked" Trump.