From the black-and-white portraiture of the childhood of Queen Elizabeth II to the vibrant digital photography loved by Kate Middleton, images of the royal children have been among the most circulated on the planet for over a century.
Here, Newsweek takes a look at a roundup of the most adorable royal baby photos: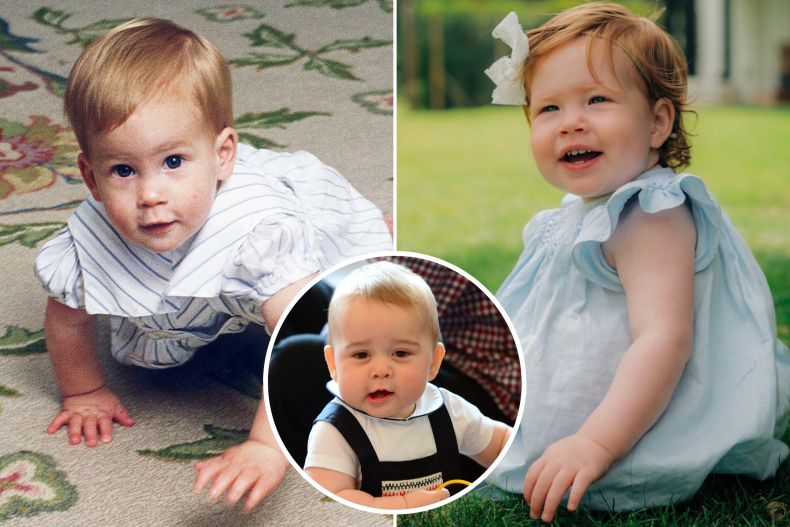 Queen Elizabeth II
Queen Elizabeth II was born in London on April 21, 1926, as Princess Elizabeth of York. Before the abdication of her uncle King Edward VIII in 1936, Elizabeth was not destined for the throne and as such was raised in the gentle comfort of an aristocratic child of the day.
Photography played a large role in the childhood of the young Elizabeth being taken to fashionable portrait studios and also having candid snapshots taken by close family members such as her father, King George VI. A number of these photographs were regularly released to newspapers and magazines to be published across the globe.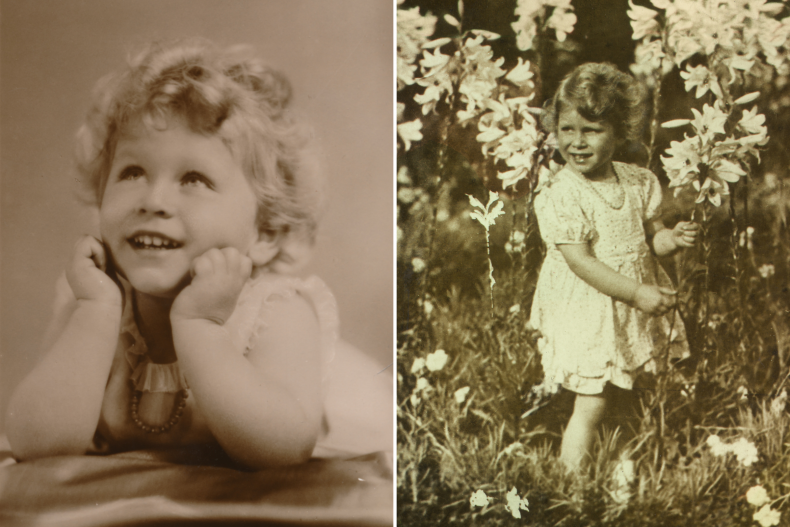 Prince Charles
When Prince Charles was born in 1948 his parents, Princess Elizabeth and Prince Philip, broke with the more staid conventions of royal photography and instead posed for candid portraits with their new son.
Charles became the most photographed baby in the world during his infancy and while his parents were away on long tours, photographs would regularly be taken and sent to wherever they were in the world. Charles was three years old when his grandfather King George VI died in 1952 and his mother became queen.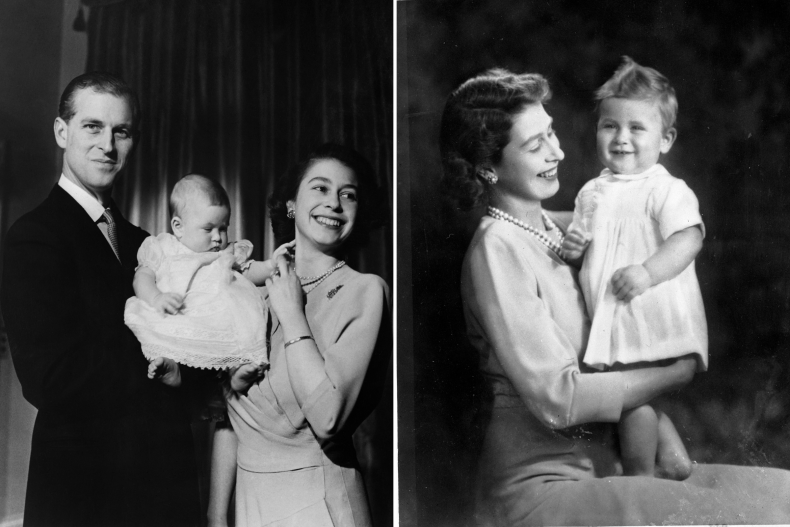 Princess Diana
Princess Diana grew up on Queen Elizabeth II's Sandringham Estate in Norfolk where her father was given the use of a house following his service in the royal household. Born Diana Spencer on July 1, 1961, she saw her title change in 1975 to Lady Diana Spencer when her grandfather died and her father became an earl.
In later life, Diana often spoke of her childhood with unhappiness, attributing it to her parents' turbulent separation and eventual divorce when she was just seven years old. Diana married Prince Charles in 1981 at the age of 20 becoming in the process Her Royal Highness The Princess of Wales.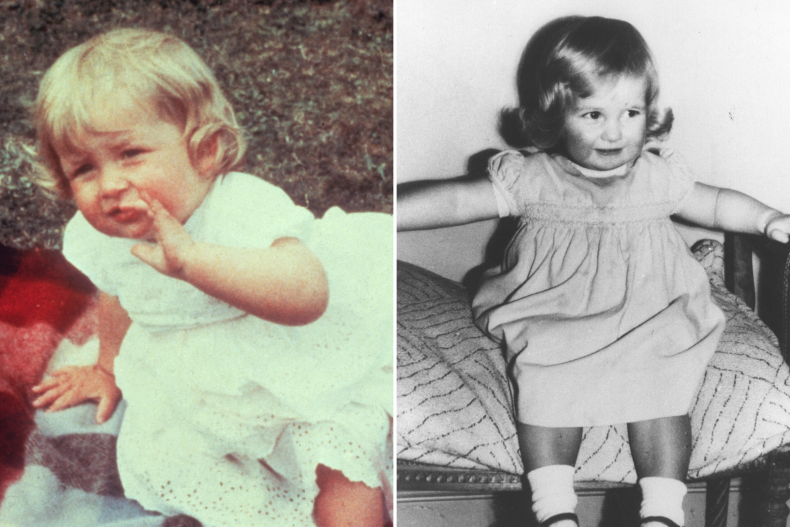 Prince William
Prince William was born on June 21, 1982, in London's King Edward VII hospital. As a future king, interest in the young prince was as high as it had been for Prince Charles in the 1950s.
After his birth, William was presented to the world in a photocall on the steps of the hospital in what has now become a tradition followed by the royal with his own children.
William's childhood home was Kensington Palace and he was subject to many photo sittings with his parents throughout his early years both alone and alongside his younger brother, Harry.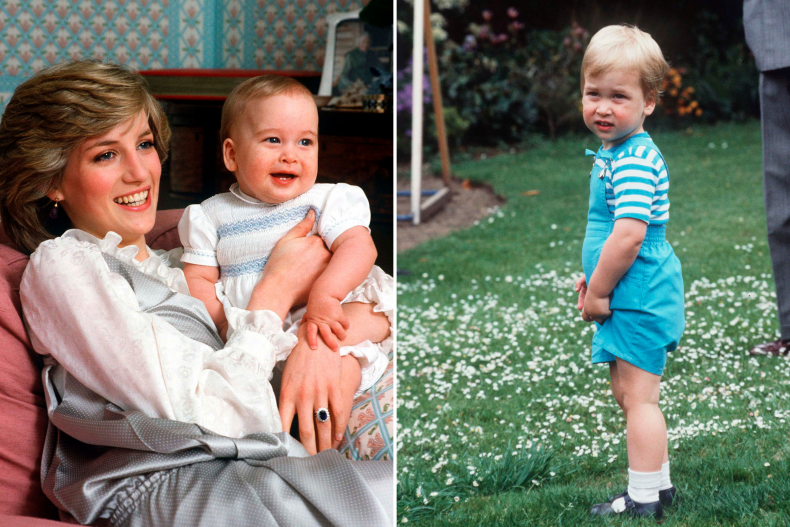 Prince Harry
Prince Harry was born on September 15, 1984, in London. Throughout his early years, the Wales family spent their time between Kensington Palace and Highgrove, Prince Charles' country estate in Gloucestershire, England.
Harry was often photographed alongside brother William and his parents. When Prince Charles and Princess Diana's marriage broke down, photography became an important part of family life to present an image of unity.
When Diana died tragically at the age of 36 in a 1997 car crash, paparazzi photographers were blamed. Since the treatment of Diana at the hands of the paparazzi during the 1990s, both Harry and William have controlled how and when they are photographed along with their families.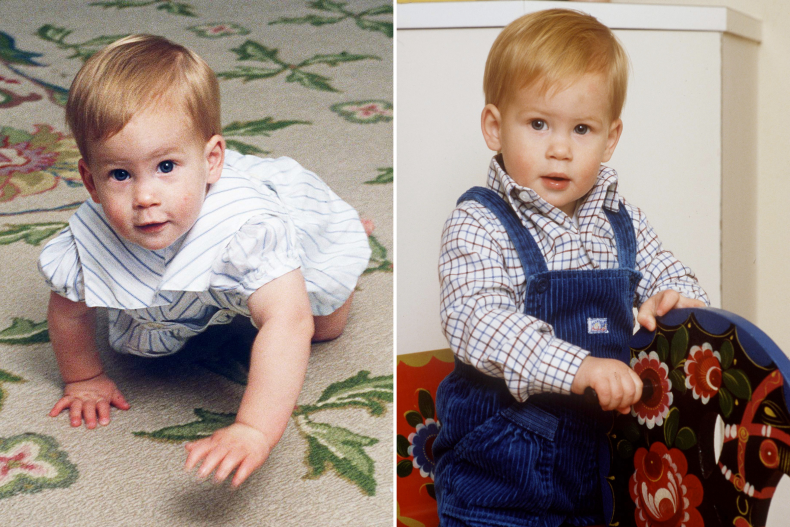 Prince George
After Prince George was born on July 22, 2022, he was introduced to the world's press in the same way that Prince William had been in 1982, on the steps of the King Edward VII hospital.
Unlike William's early years though, the Cambridges did not invite the photographers into their home to capture the royal baby's image. Instead, they slowly controlled the release of images from official events like his christening at St James' Palace.
The first official family portrait of the Cambridges was released shortly after George's birth and was taken by Kate Middleton's father, Michael. This practice of having a family member take royal portraits is something that the Cambridges have stuck to since 2014.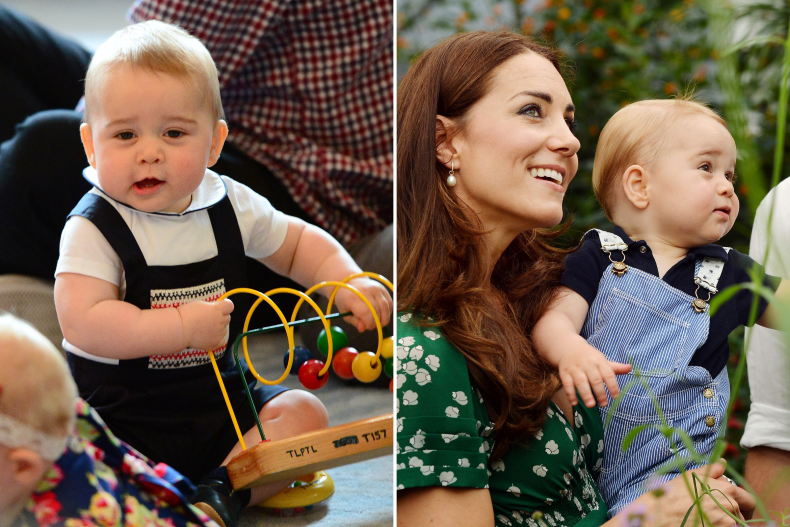 Princess Charlotte
Princess Charlotte was the first of the Cambridge children to have their first official portrait taken by Kate Middleton, which has become a standard practice for photographs released of the royal children marking milestone events.
Charlotte was born on May 2, 2015, and is the first princess born to the British royal family who takes precedence over her younger brothers. This is because Queen Elizabeth II altered the law of royal primogeniture before the birth of Prince George to allow first-born daughters of monarchs to inherit the British throne.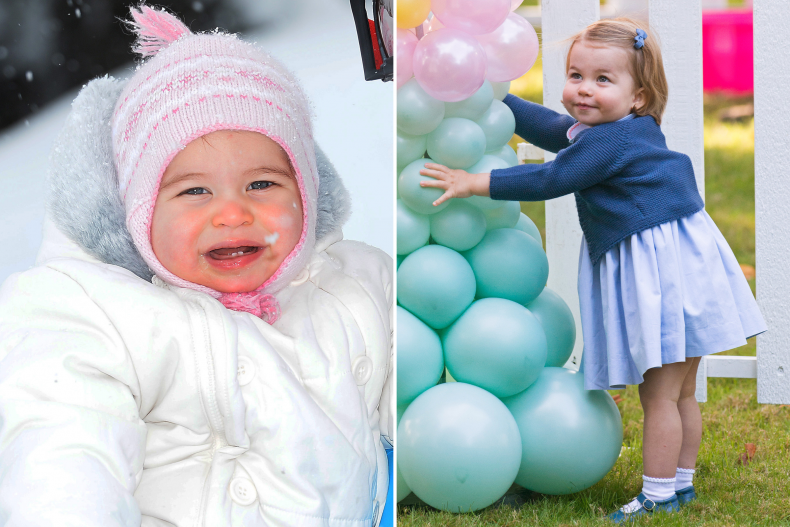 Prince Louis
Prince Louis is the youngest of Prince William and Kate Middleton's three children being born on April 23, 2018.
The prince has become a subject of fascination in the press and on social media owing to his "cheeky" personality and lighthearted naughtiness during the Platinum Jubilee celebrations of Queen Elizabeth II.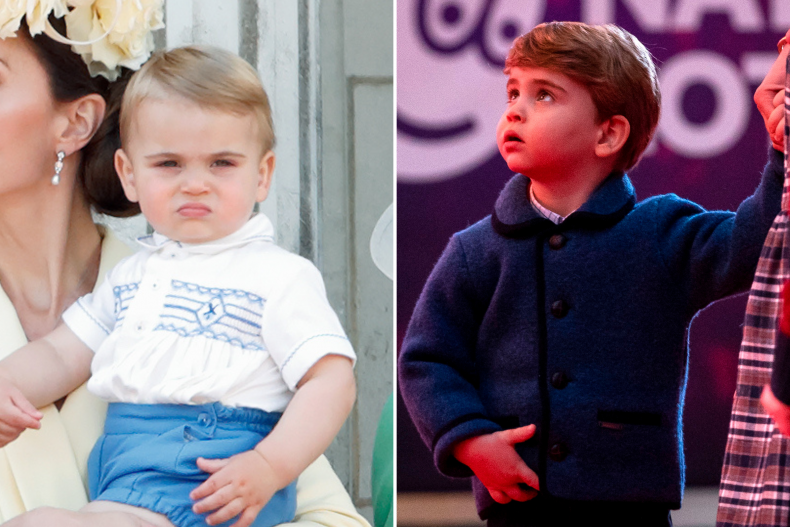 Archie Harrison Mountbatten-Windsor
Archie Harrison Mountbatten-Windsor is the son of Prince Harry and Meghan Markle and was born on May 6, 2019, in a London hospital.
The Sussexes introduced their son to the press two days after his birth at a photocall in Windsor Castle's St George's Hall. The young royal made his second appearance in front of the media's lenses on a visit with his parents to Africa in 2019, shortly before the family moved to North America.
When Harry and Meghan stepped down as full-time working members of the royal family, they also decided not to release images of their children to the media in the way they had done previously.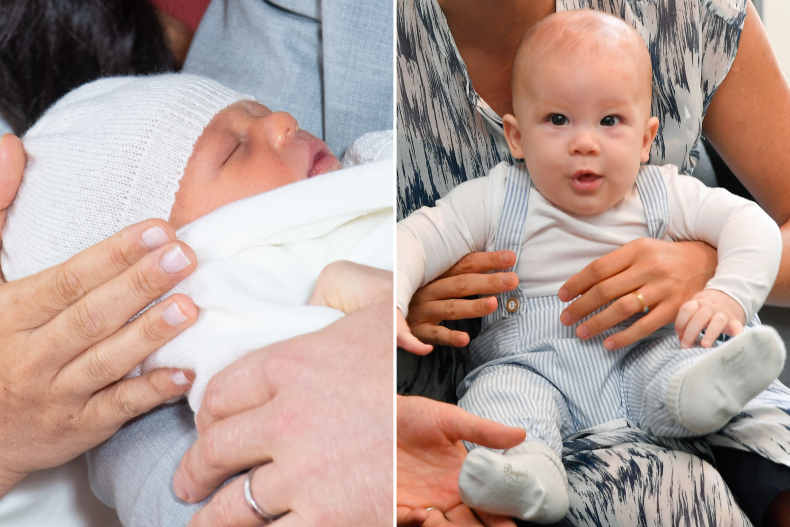 Lilibet Diana Mountbatten-Windsor
Harry and Meghan's second child, their daughter Lilibet, was born on June 4, 2021, during the COVID-19 pandemic.
Lilibet became the most senior member of the British royal family to be born on American soil. Although Harry and Meghan did release an official birth announcement, they did not publish any photos of the royal baby.
The first image of Lilibet seen by the world was released in the form of a digital Christmas card for 2021, but the first official portrait was not released until a year after her birth.
The image was taken at her first birthday party in Windsor Great Park, which was said to have been attended by close friends and family during the Platinum Jubilee celebrations.