Lin-Manuel Miranda Addresses 'In the Heights' Colorism Complaints
Lin-Manuel Miranda has once again addressed the complaints about colorism in his film, In The Heights.
The writer and broadway star faced backlash earlier this year when the movie about the New York City neighborhood was criticized for its lack of Afro-Latinx representation.
Although the Hamilton playwright addressed the complaints at the time, he has once again clarified his position on the situation and the challenges that come with creating his art.
"Once something has success, you're not the underdog trying to make it happen anymore," Miranda said in an interview with The New Yorker.
"You have to graduate past the mindset of, like, It's a miracle I got something on the stage. Because now that is expected of me. And people go, "Yeah, but what about this? And what about this?" And that's fair! I do that with art I find lacking. It's not cancellation. That's having opinions."
He continued: "So I try to take it in that spirit. The challenge I find myself in is, how do I stay hungry? How do I still feel like I have something to say and not worry about what is not in the frame? I'm just trying to build the frame in the first place.
"Certainly, I have learned lessons from the reception of my work, good, bad, and indifferent," he said, adding: "You try to take all of it, and whatever sticks to your gut is what you bring with you to your next project."
In The Heights was released during the summer and despite positive reviews, the film's appearance was somewhat overshadowed by the conversation surrounding the demographics of the cast.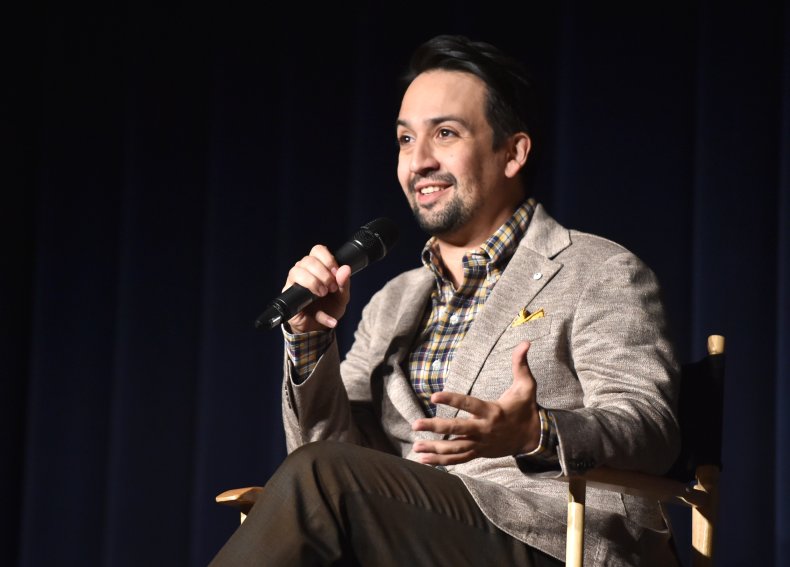 In July, Miranda said it was "unfair" to "put any kind of undue burden of representation on In the Heights."
He told Vox: "There are so many millions of stories—there's a song in Heights called 'Hundreds of Stories,' but there's millions of stories—from the cultural specificities of the Puerto Rican American experience, the Dominican American experience, the Cuban American experience, and we couldn't get our arms around all of that."
Miranda's next project is a film for Netflix and his directorial debut, titled Tick, Tick... Boom!
The musical is an adaptation of Jonathan Larson's semi-autobiographical musical of the same name about an aspiring theatre composer experiencing a quarter-life crisis as he approaches 30.
"Working on Tick, Tick . . . Boom! was a wonderful place to live, reconnecting to that place of just getting it out of your head and onto the stage, and it being that simple," said of the project to The New Yorker.