Lincoln Project Should Shut Down After Harassment Allegations, Politico Co-Founder John Harris Says
The co-founder of Politico, John Harris, on Thursday called for the Lincoln Project to shut down following harassment allegations against project co-founder John Weaver.
Weaver was accused of sexually harassing nearly two dozen young men online for multiple years, according to a New York Times report last month.
Weaver has since been removed from the Lincoln Project, a political action committee that consists of current and former Republicans who sought to prevent Donald Trump from winning the 2020 presidential election.
"The aim is clearly to reform the Lincoln Project so that it can live to fight again another day," Harris wrote in an op-ed published by Politico on Thursday. "Here's a better way the Lincoln Project can restore public confidence: Shut down for good."
He added, "The revelation that political operatives you probably assumed were pretty cynical turn out to be somewhat more cynical than you supposed would not seem like a huge revelation. But there's a reason this hypocrisy is important even if not very surprising."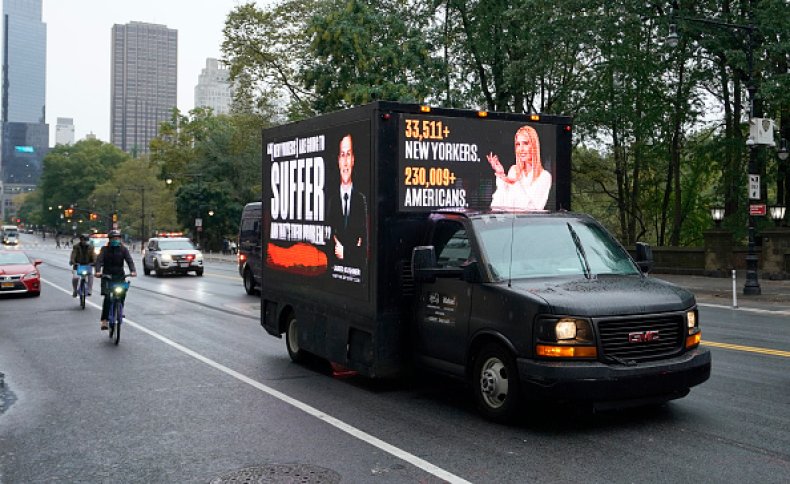 Harris then noted that the Lincoln Project connected with progressives in "heckling Trump and trying to mobilize voters to beat him" in the November election.
"A willingness to stoop to Trump's level, in fact, was a basic premise of the Lincoln Project," Harris said, adding that the PAC "would rally opposition and get in his head by practicing the politics of personality and insult just like he does."
Harris concluded that the key difference between Trump and the Lincoln Project's methods was that "they would be doing it on the side of the Good Guys."
"Surely the Republican Party will benefit from more voices willing to be counted in opposition to Trump and Trumpism," Harris said. "But taking a perilous stand on behalf of policies and principles — as a small number of lawmakers and commentators have done — is a little different from practicing the dark arts of the political operative for sexual and financial gain."
He added, "The aim can't be simply to beat Trump on his own turf. It is to beat him on higher ground."
The Lincoln Project condemned Weaver's behavior in a January 31 statement that called him a "predator, a liar, and an abuser."
Following Weaver's harassment allegations, co-founder Steve Schmidt resigned from the Lincoln Project on February 12, saying he wanted to make room for more demographic diversity on the board beyond "four middle-aged white men."
Newsweek reached out to the Lincoln Project for comment but didn't hear back in time for publication.