Linda Evangelista has spoken out once again about the cosmetic procedure that she previously stated left her "brutally disfigured."
Last Wednesday, the supermodel, 56, shared an emotional post on Instagram, in which she said that she is now "permanently deformed" after suffering a rare side effect from having fat cells removed in a procedure called CoolSculpting, or cryolipolysis.
In the post, Evangelista revealed that she had suffered a rare adverse reaction to the procedure, which led to her fat cells increasing instead of decreasing and left her depressed and reclusive.
And the Canadian-born star returned to Instagram on Sunday to share a statement from her attorney as she moves forward with a lawsuit against the company concerned.
"The truth of my horrific ordeal will be told through the legal system and I offer my sympathy to anyone suffering, as I do, from PAH's painful, hardened masses which protrude from the skin wherever CoolSculpting was performed," wrote Evangelista, who added the hashtags "#TheTruth" and "#MyStory."
Her attorney's statement read: "On September 21, 2021, Linda Evangelista through her counsel Wrobel Markham LLP filed a products liability lawsuit in the Southern District of New York against ZELTIQ Aesthetics, Inc. ('ZELTIQ') for grievous injuries Ms. Evangelista suffered as a result of ZELTIQ's CoolSculpting System.
"By doing so, Ms. Evangelista is standing up not only for herself but for others who have been similarly injured and ignored by ZELTIQ.
"It is telling that ZELTIQ disclosed the risk of paradoxical adipose hyperplasia ('PAH') to its investors in its SEC filings years before disclosing that risk in any of its aggressive direct-to-consumer marketing material.
"Zeltiq's 2012 10-K warned its investors of possible 'additional liability from claims related to known rare side effects such as late-onset pain, subcutaneous induration, hernia, and paradoxical hyperplasia' and that its product liability insurance 'may not be adequate to cover [ZELTIQ] against potential liability.'
"Remarkably, ZELTIQ's marketing material and the CoolSculpting website failed to mention the risk of PAH until after Ms. Evangelista underwent the procedures. ZELTIQ failed to even include any general warning on CoolSculpting's main homepage until February 2019."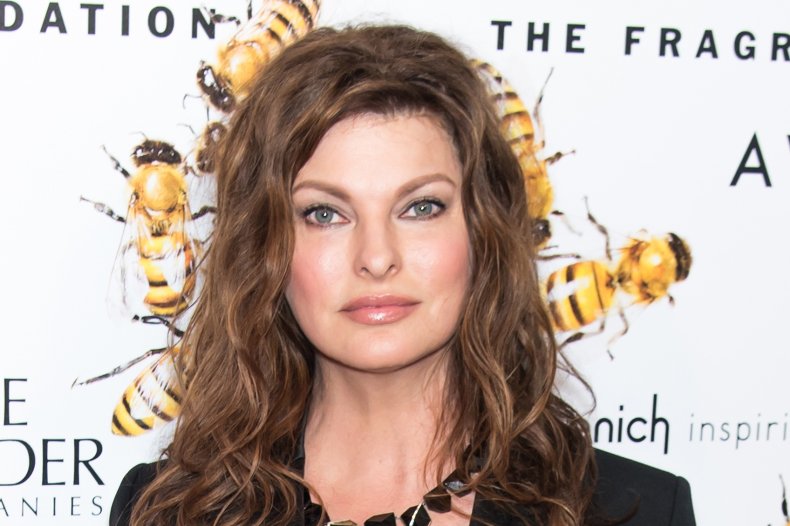 Cryolipolysis is a non-invasive cosmetic procedure that patients undergo to reduce body fat by cooling the targeted areas.
The Harvard University health blog states that CoolSculpting, which went through animal testing in 2007, has been carried out in more than eight million procedures worldwide.
CoolSculpting's website states that the procedure is approved by the U.S. Food and Drug Administration "for the treatment of visible fat bulges in the submental (under the chin) and submandibular (under the jawline) areas, thigh, abdomen, and flank, along with bra fat, back fat, underneath the buttocks (also known as banana roll), and upper arm."
Adding that there is a risk of "rare side effects," the site states that the non-invasive procedure "may cause a visible enlargement in the treated area, which may develop 2 to 5 months after treatment and requires surgical intervention for correction."
In making her initial statement about how she was affected by the procedure, Evangelista wrote on Instagram last week: "Today I took a big step towards righting a wrong that I have suffered and kept to myself for over five years.
"To my followers who have wondered why I have not been working while my peers' careers have been thriving, the reason is that I was brutally disfigured by Zeltiq's CoolSculpting procedure which did the opposite of what it promised.
"It increased, not decreased, my fat cells and left me permanently deformed even after undergoing two painful, unsuccessful, corrective surgeries. I have been left, as the media has described, 'unrecognizable.'"
Sharing details of her condition, Evangelista added: "I have developed Paradoxical Adipose Hyperplasia or PAH, a risk of which I was not made aware of before I had the procedures.
"PAH has not only destroyed my livelihood, it has sent me into a cycle of deep depression, profound sadness, and the lowest depths of self-loathing. In the process, I have become a recluse.
"With this lawsuit, I am moving forward to rid myself of my shame, and going public with my story. I'm so tired of living this way. I would like to walk out my door with my head held high, despite not looking like myself any longer."
Newsweek has contacted a representative of Allergan for comment.
During the 1990s, Evangelista was celebrated as one of the world's top supermodels, alongside Cindy Crawford, Kate Moss, Claudia Schiffer, and Christy Turlington.