Lindsey Graham Says Turkey's Erdogan 'Misjudged Trump' over Syria, Has 'Made the Biggest Mistake of His Political Life'
Only days after he gave a rare and scathing criticism of President Donald Trump for withdrawing U.S. troops from northern Syria, Senator Lindsey Graham tried to emphasize that the president would spearhead bipartisan support for "crippling" sanctions against Turkish president Recep Tayyip Erdogan.
An ally of Trump, the South Carolina senator surprised many when he said in a statement last week that the U.S.'s Kurdish allies had been "shamelessly abandoned" by the White House administration. He added to the chorus of fears that it could lead to a resurgence of ISIS in the region.
The abrupt U.S. pullout was followed by Turkish offensive in northern Syria, while hundreds of prisoners associated with the Islamic State (or ISIS) have escaped from a detention camp.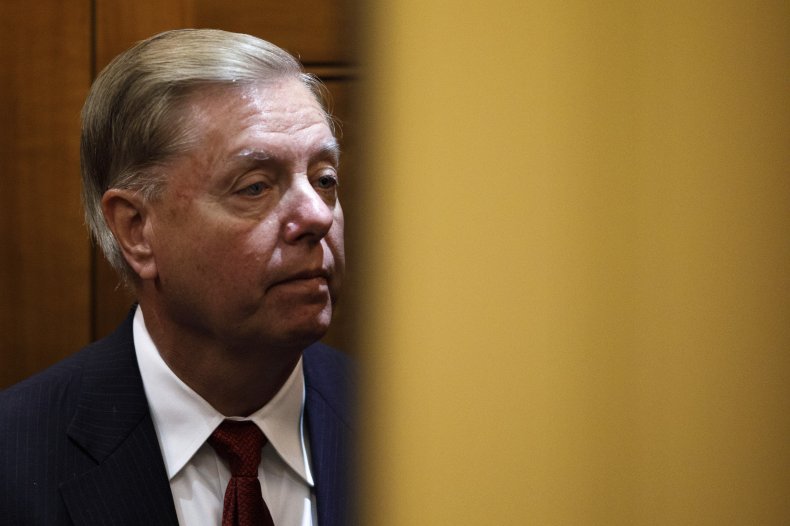 But in an interview with Fox and Friends on Monday, Graham did not reiterate any criticism of Trump, instead focusing on how the U.S. president had "negotiated a safe zone that was working" in northern Syria and was now leading attempts by Congress on both sides of the aisle, to punish Erdogan.
Graham said: "The good news is the President Trump is going to intervene with the Congress in a way to punish Erdogan unlike any time in Turkey's life. I hate this but he brought it on himself."
He pointed out that the safe zone keeping and the Kurds "away from each other" was working, and that Erdogan, whom he spoke to three weeks ago at the United Nations meeting in New York "basically lied to me," about his intentions in northern Syria.
"I blame Turkey. There is going to be crippling sanctions imposed by the Congress to supplement what President Trump's administration has done.
"We are going to send a signal to Turkey that is unmistakable in the eyes of Erdogan and the world and we're going to break his economy until he stops the bloodshed," he said.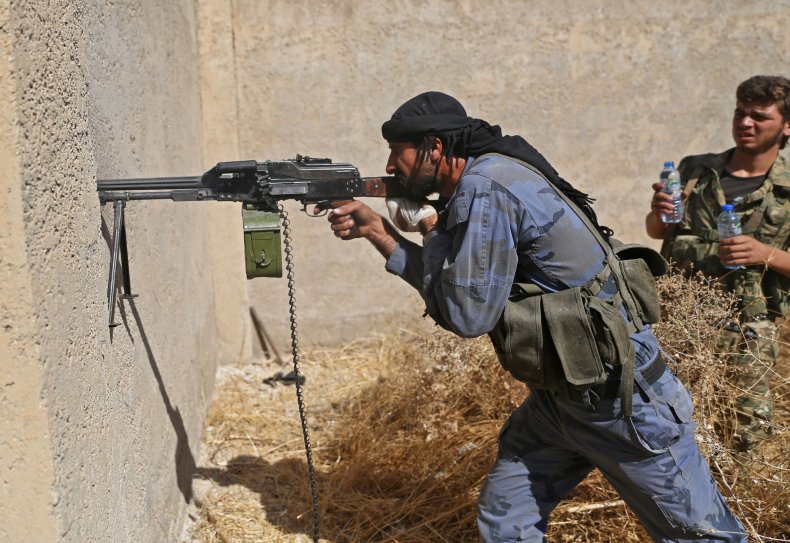 Referring to the purchase by Ankara of S-400s from Russia, he cast doubt on Turkey's worthiness as a NATO ally and said that the U.S. had made every effort to "accommodate Erdogan's concerns about the Kurdish threat."
"Erdogan misjudged Trump and he sure as hell misjudged me," he said, adding that both parities were "going to come down on him like a tonne of bricks" with Iranian-type sanctions.
Last week, Fox and Friends host Brian Kilmeade called on Trump to "rethink" his decision to withdraw U.S. support for Kurdish fighters. In a rare admonishment on Trump's favorite channel, Kilmeade said: "What kind of message is that to the next ally that wants to side with us?"
Ahead of the interview with Graham on Monday, he doubled down on this criticism, saying: "The president must realize he made a huge mistake."
But Trump hit back and suggested that the release of ISIS prisoners was a plot to get the U.S. involved.
Trump tweeted: "Brian Kilmeade...got it all wrong. We are not going into another war between people who have been fighting with each other for 200 years.
"Europe had a chance to get their ISIS prisoners, but didn't want the cost. 'Let the USA pay,' they said. Kurds may be releasing some to get us involved.
"Easily recaptured by Turkey or European Nations from where many came, but they should move quickly. Big sanctions on Turkey coming! Do people really think we should go to war with NATO Member Turkey? Never ending wars will end!"