What Is the S-400? The Russian Anti-Aircraft Weapon Dividing NATO
Turkey could take delivery of the Russian-made S-400 Triumf anti-aircraft missile system as early as 2020, in a $2.5 billion deal between the two countries that is creating a rift within NATO.
Vladimir Kozhin, a Russian presidential aide for military cooperation, told the Rossiya 24 TV channel, "I think we will begin to fulfill [the deal with Turkey] sometime in early 2020," TASS reported.
Kozhin said the weapon—an upgrade to the older S-300 system—would be delivered despite U.S. opposition to the deal. "As far as Turkey is concerned, we value the Turkish authorities' position, as they have said many times that protecting national interests is their top priority."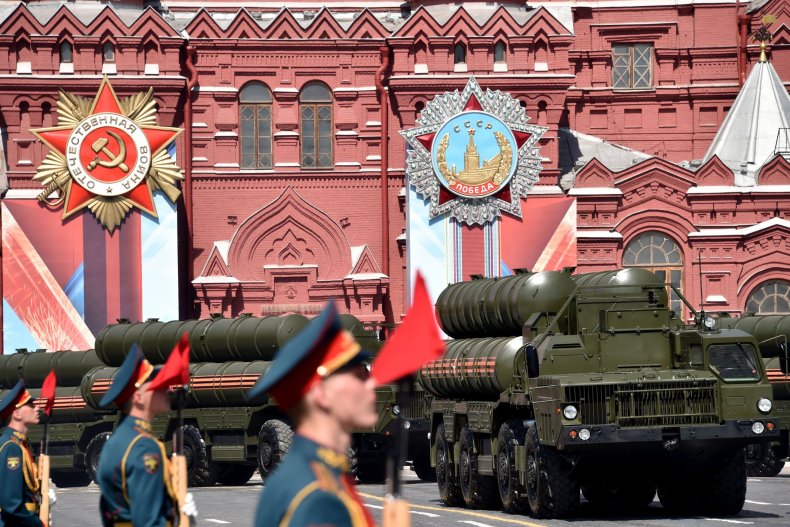 Turkey would be the second NATO member to field the weapon family, with Greece currently in negotiations to upgrade its existing S-300 system. The U.S. has threatened to impose economic sanctions on Turkey in a bid to dissuade Ankara from going ahead with the purchase.
However, Kozhin has said "the contract has been signed and will be implemented," with four batteries expected to be delivered.
China has also bought the system and delivery began in January 2018.
The S-400 system, with the NATO codename SA-21 Growler, is made up of four different missiles with varying ranges, and entered service in 2007. It can destroy aircraft, cruise missiles and ballistic missiles, and can also be used against ground targets. The longest range missile, which travels at Mach 15 (11,509 miles per hour) can engage targets at around 250 miles and at an altitude of over 98,000 feet.
The S-400 outclasses the U.S.'s primary anti-aircraft missile system: the MIM-104 Patriot. First introduced in 1984, the current iteration has a maximum range of approximately 43 miles, with a ceiling of just over 79,000 feet. The system also only supports one missile, compared to the S-400's four.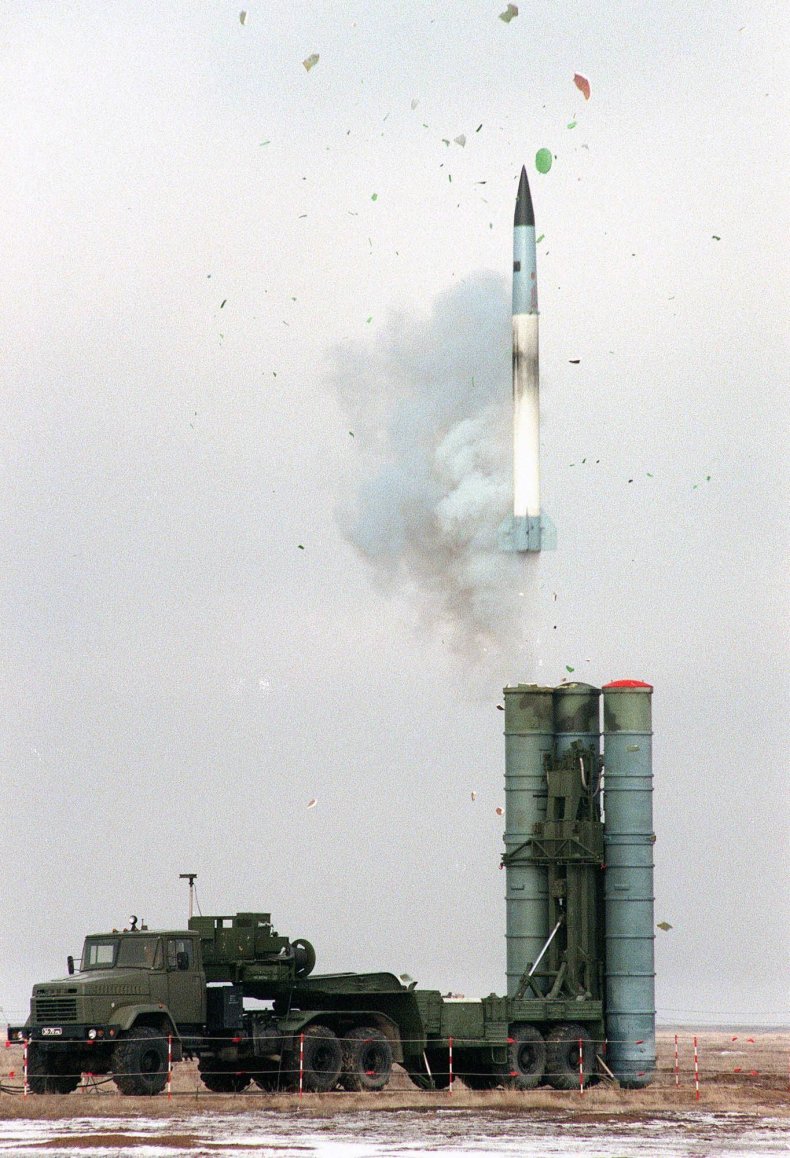 Russia has deployed the S-400 to its Khmeimim air base and Tartus naval base in Syria. Although they are yet to launch any missiles, the deployment of the system was a marker of Russia's commitment to the ongoing war.
Kozhin said that Russia's Syrian deployment has allowed its military to test its newest weapons. "If you offer to have a look at models and booklets, it is one thing, but weapons tested during military activities is a totally different matter," he said.
While U.S. fifth generation fighter jets, such as the F-35 and its variants, have been designed with the S-400's capabilities in mind, older U.S. warplanes like the F-16 and F/A-18E/F Super Hornet would struggle to slip through the system's net.
Russia has already tested the planned upgrade to the system, the S-500. The weapon is expected to increase Russia's anti-air defense range to around 373 miles and over 656,000 feet—high enough to hit objects in orbit.