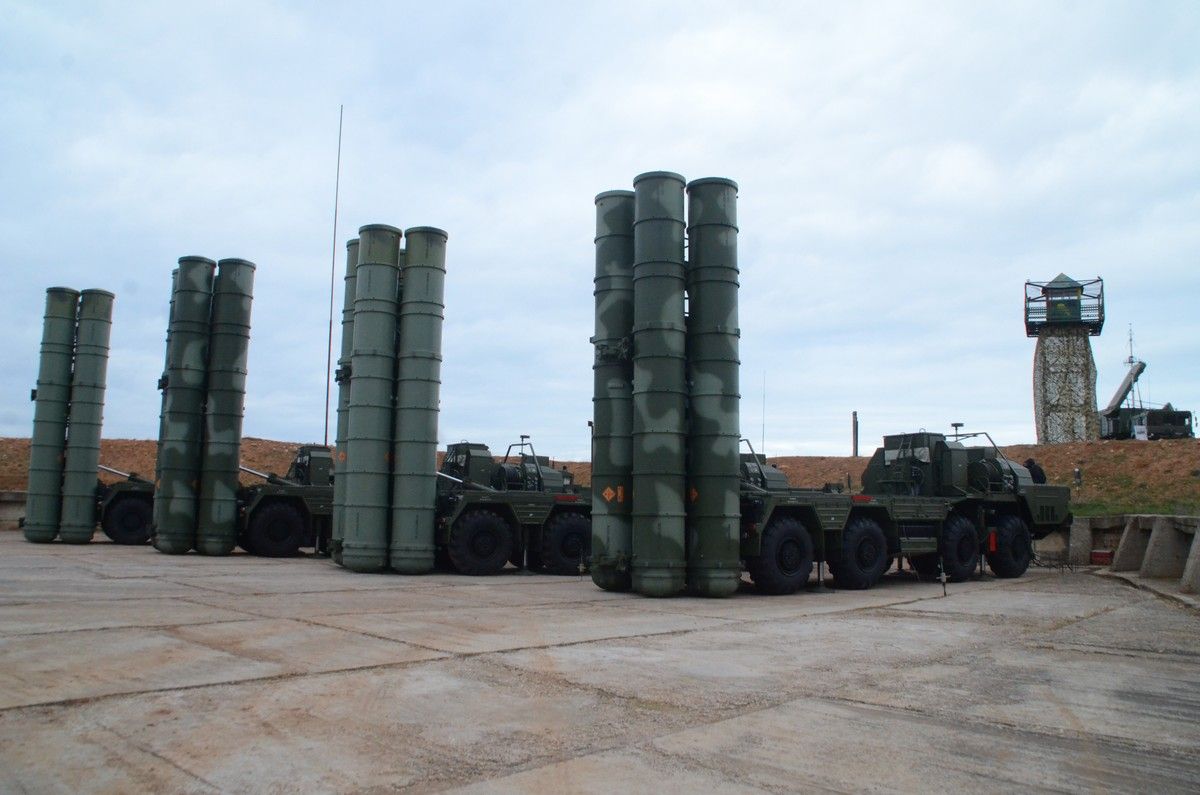 Qatar's diplomat in Moscow has said his country was in serious talks to purchase an advanced Russian anti-aircraft missile system also sought by a number of other regional powers, some of which were at odds with one another.
Qatari envoy Fahad bin Mohammed al-Attiyah told Russia state media Thursday that the tiny oil-rich monarchy was "already in advanced negotiations" over "air-defense systems and capabilities for our land forces as well." The S-400 Triumf has been considered one of the most effective surface-to-air missile systems in the world, and Qatar's interest in it signaled only the latest attempt by a Middle Eastern country to procure the anti-aircraft platform and shore up ties with Moscow.
Related: Russia sells military weapons to Turkey and Saudi Arabia, both former foes in Syria
"This paves the way for cooperation between Russia and Qatar in defense, in sales of military hardware, training of officers and soldiers, maintenance, and of course intelligence cooperation," Attiyah told the Tass Russian News Agency.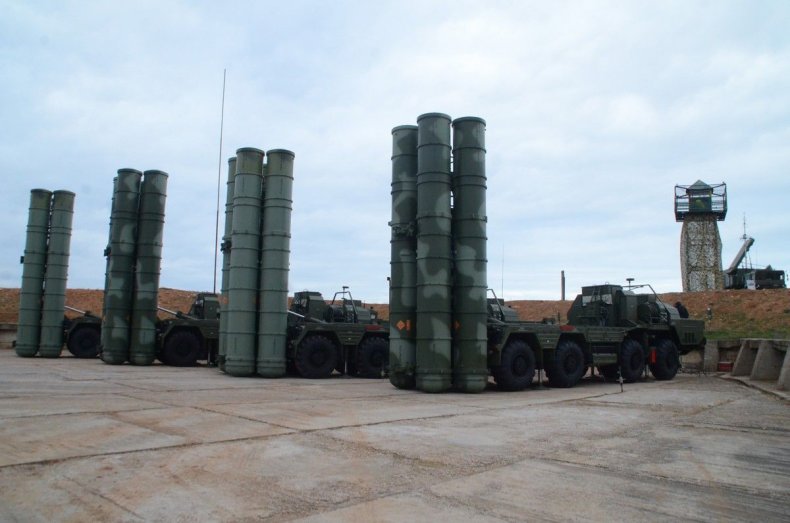 Qatar's latest push, for which Attiyah said Doha had already signed a technical cooperation agreement with Moscow, came months after its neighboring rival expressed interest in buying the S-400. During the first-ever visit by a Saudi Arabian monarch to Russia, King Salman bin Abdulaziz Al Saud met with Russian President Vladimir Putin in October and reportedly opened preliminary talks for Riyadh to buy the anti-aircraft system.
Qatar and Saudi Arabia, two neighboring conservative Sunni Muslim monarchies heavily reliant on oil and gas and closely allied to the U.S., shared a common goal of funding insurgencies to overthrow Syrian President Bashar al-Assad in an uprising that has shaken his country for nearly seven years. Ideological differences, however, have long divided the two Gulf Arab countries and, as the Syrian opposition grew increasingly Islamist and began to lose out to a resurgent Syrian military backed by Russia and Iran, Qatar and Saudi Arabia turned on one another.
Last June, Saudi Arabia teamed up with Bahrain, Egypt and the United Arab Emirates to announce a full blockade and boycott of Qatar. Saudi Arabia accused Qatar of funding terrorism across the Middle East and maintaining ties to revolutionary Shiite Muslim foe Iran. Both the U.S. and Russia have largely stayed out of the crisis, but a third international power did step in: Turkey.
In addition to hosting the largest U.S. military base in the Middle East, Qatar also hosted Turkey's only official foreign military base. As Saudi turned up the heat on Qatar, Turkey increased its support for its main ally on the Arabian Peninsula. Like Qatar and Saudi Arabia, Turkey remained supportive of elements of the embattled Syrian opposition.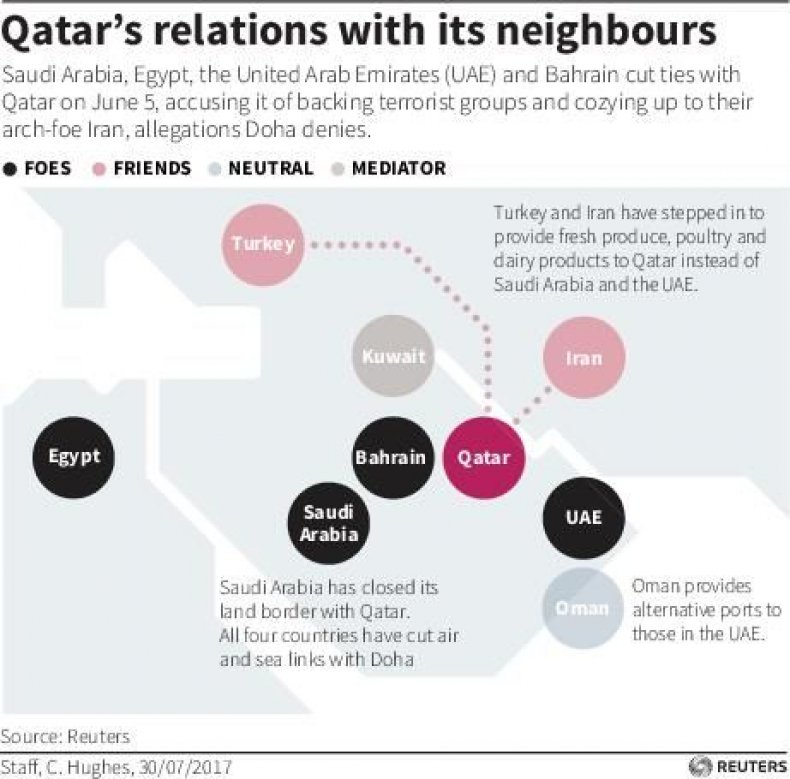 Turkey has increasingly worked with Assad allies Russia and Iran to end the conflict, however, and also entered into talks to buy the S-400 last October. Turkey officially signed a deal, potentially worth up to $2.5 billion, on Tuesday, according to the Russian Ministry of Defense. Turkey has since strained foreign relations once again by launching a massive operation against U.S.-backed Kurdish forces that have also been endorsed by Russia in northern Syria.
As Russia showcased the missile system to potential foreign customers abroad, it also deployed it in Syria. The S-400 guarded sensitive Russian military sites such as the air base at Hmeymim and naval facility at Tartus. The deployment has rattled countries still seeking to unseat Assad, who has also announced his intention to buy the S-400 for his own armed forces, which were now in control of most of the country after declaring defeat over the Islamic State militant group (ISIS) in the east and launching a renewed attack on the final rebel-held bastion of Idlib, in the northwest.