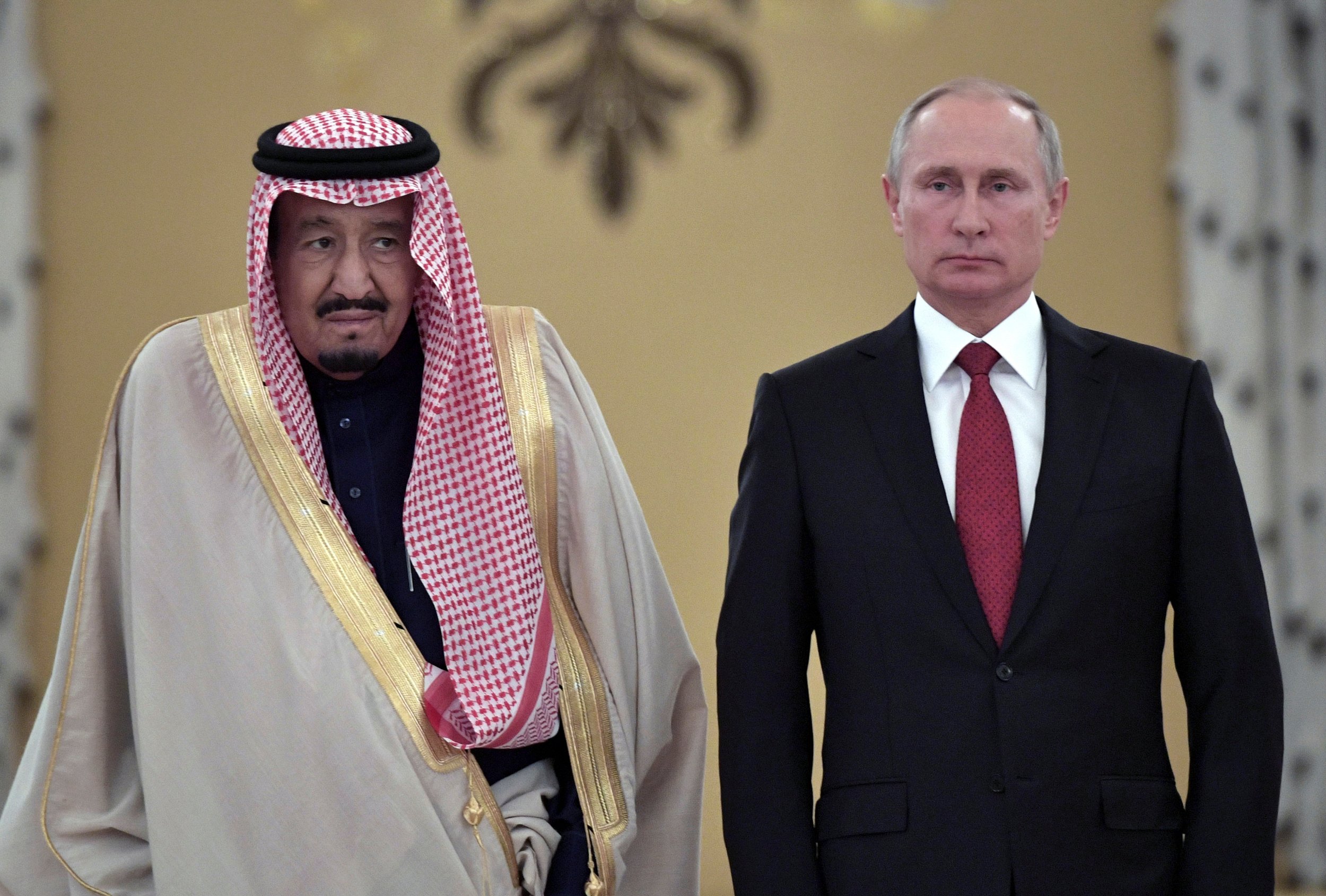 Russia is set to close major arms deals with two nations, Turkey and Saudi Arabia, once vehemently opposed to Moscow's presence in the Middle East.
In a historic visit to Moscow, Saudi Arabia's King Salman bin Abdulaziz Al Saud met with Russian President Vladimir Putin on Thursday to discuss oil, Iran's growing sphere of influence in the Middle East and the ongoing conflict in Syria, in which Moscow and Riyadh back opposing factions. In addition to an exchange of kind words between former bitter foes, the meeting produced a deal for Saudi Arabia to purchase Russia's advanced S-400 Triumf missile defense system, according to Saudi news channel Al Arabiya, as well as promises of a rapprochement that could reshape the region.
Related: Russia, not the U.S., is now calling the shots in the Middle East with Iran and Iraq
"This is the first visit by a Saudi Arabian monarch in the history of our relations, and that in itself is a landmark event," Putin said, welcoming Salman in a grand ceremony, according to Al Jazeera. "I'm sure your visit will boost the ties between our countries."
"We aim to strengthen our relations in the interests of peace and security, in the interests of developing the world economy," Salman responded.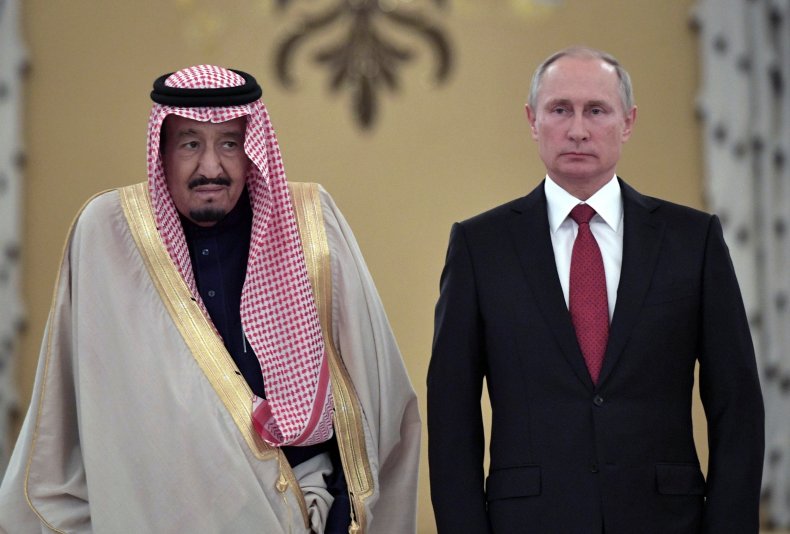 While Russia and Saudi Arabia managed to smooth out disagreements over their commitments to cut energy production in order to reduce oil prices, it's less clear if they found any common ground on Syria. Saudi Arabia was an early supporter of opposition groups trying since 2011 to oust Syrian President Bashar al-Assad, but Russia's 2015 intervention on Assad's behalf turned the tides of the conflict. Syria's armed forces have since regained much of the territory the government once lost to rebels and jihadis.
The Syrian government's comeback occurred not only thanks to Russian air support but also because of a massive mobilization of majority-Shiite militias supported by Iran. Iran and Saudi Arabia have fought proxy wars over influence in the Middle East for decades, but Iran's recent victories in Iraq and Syria may have tipped the competition in Tehran's favor, compelling Riyadh to position itself closer to the U.S.-Israeli alliance.
Nevertheless, Thursday's meeting proved that Saudi Arabia was willing to seriously engage with Moscow's vision for the region, and it wasn't alone.
Last week, Turkish President Recep Tayyip Erdogan received his Russian counterpart in Ankara to boost relations, align their positions on Syria and secure a contract for the S-400 Triumf missile defense system. Like Saudi Arabia, Turkey has supported Syrian rebels trying to overthrow Assad, and its backing for the insurgents has rocked Turkey-Russia relations in the past.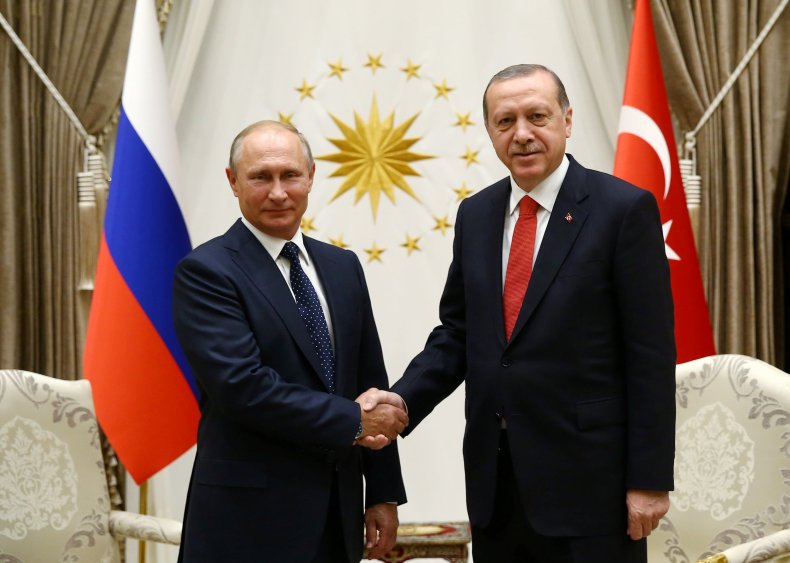 Shortly after Russia's entrance into the Syrian conflict, a Turkish F-16 fighter jet shot down a Russian Sukhoi Su-24 that allegedly crossed into Turkish airspace near northern Syria in November 2015. Syrian rebels shot and killed the pilot as he descended by parachute. The resulting fallout led to months of diplomatic and military tension between Russia and Turkey until Erdogan expressed his condolences in June 2016 in a letter that Russia took as an apology.
The following month, authorities reportedly arrested the two Turkish pilots involved in the shoot-down incident. The pair were reportedly detained in connection with a July 2016 coup attempt against Erdogan, according to local media and an official cited by Agence France-Presse.
That year saw widespread gains by the Syrian military and its allies, who ultimately retook Aleppo, once Syria's most populous city and a commercial center, from rebels in December 2016. As Syrian troops closed in on the city, Turkey cut a landmark deal with Russia and Iran to transfer rebels who refused to lay down their arms to the northwestern province of Idlib, which remains a rebel stronghold to this day.
Turkey also joined Russia and Iran in establishing talks between the Syrian government and the opposition in Kazakhstan's capital city, Astana. In May, the three countries agreed to establish de-escalation zones throughout Syria, and during last week's meeting between Putin and Erdogan, the pair announced they would deploy personnel to implement this plan.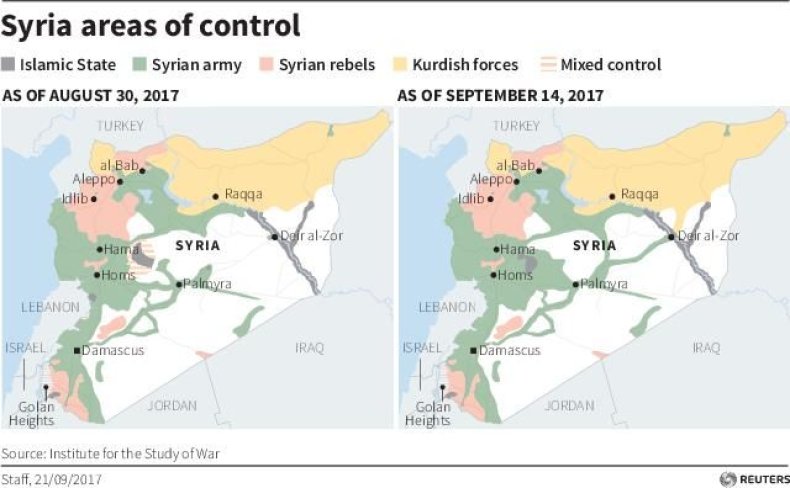 While the Syrian opposition in Astana is represented by rebel fighters, the Saudi-Arabia High Negotiations Committee that represents the opposition in simultaneous peace talks in Geneva is formed mainly of politicians. Through Russia's sponsorship, the Syrian government has solidified its position in both peace processes, and many Western leaders have abandoned calls to remove Assad as a necessary condition to end the conflict.
Russia has successfully reached out to other U.S. allies as well. In July, Iraqi officials turned to Moscow for greater defense and economic support, with Iraqi Vice President Nouri al-Maliki saying he sought to "balance" U.S. influence after more than 14 consecutive years of military presence.