Russia, Not the U.S., is Now Calling the Shots in the Middle East With Iran and Iraq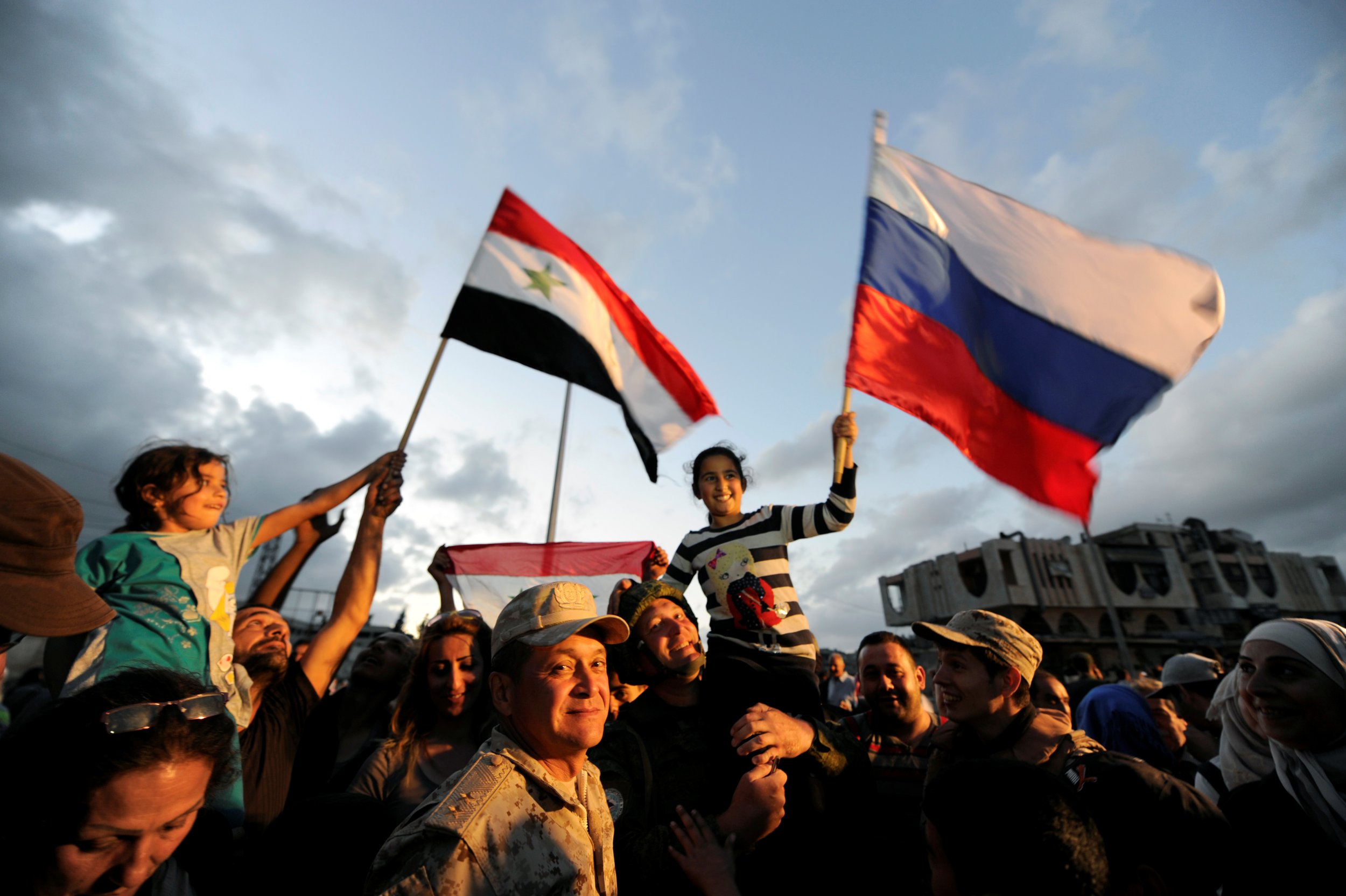 Russia's deputy foreign minister met Wednesday with leading diplomats from Iran and Iraq to discuss combating Islamist extremist groups and the future of Syria.
With the U.S. minimizing efforts to topple the government of Syrian President Bashar al-Assad and Iraq expressing weariness of the U.S.'s extended presence in its country, Russia has become an increasingly important power broker in the region. Russian Deputy Foreign Minister Mikhail Bogdanov met in Moscow with Iranian Deputy Foreign Minister for Arab and African Affairs Hossein Jaberi Ansari and Iraqi Deputy Foreign Minister for Political Affairs Nazar Khairallah to emphasize the "principled position of the three countries" on Syria. All three expressed support for Assad in a lengthy war pitting his armed forces against jihadists and opposition groups, according to Syria's pro-government Al-Watan newspaper and Iran's semi-official Tasnim News Agency.
Related: U.S. is working with Russia to prevent a new war in Syria, Tillerson says
Bogdanov also took the opportunity to attack the U.S.'s most recent round of sanctions against his country. The Russian diplomat called the sanctions "absolutely unlawful" and said they would further alienate the U.S. at a time where Washington is seeking to work more closely with Moscow in the Middle East and on other international affairs.
"This is sad, it affects our bilateral relations," Bogdanov said, according to the state-run Tass Russian news agency. "I think that it does not add optimism regarding the possibility for us to coordinate our approaches towards a whole range of regional issues, including our relations with such an important partner and neighbor as Iran."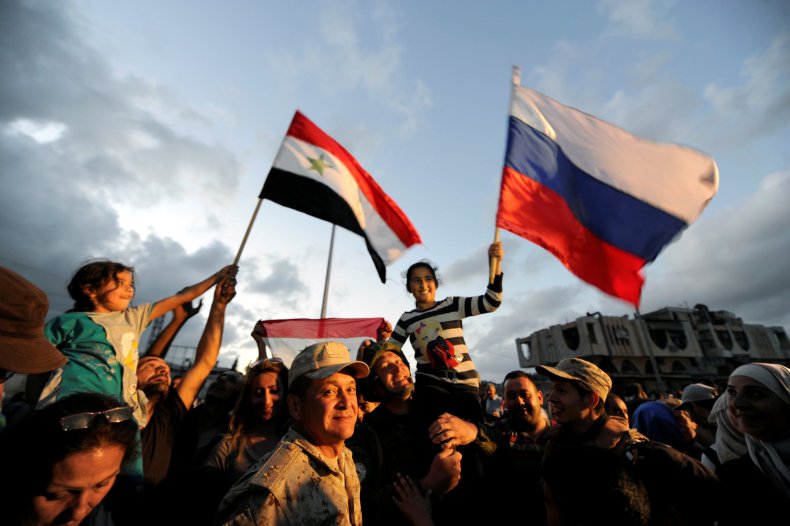 Russia and Iran, against which the U.S. also recently rolled out more sanctions, have grown closer over their mutual support for Assad, who the U.S. accuses of carrying out human rights abuses. Both countries have contributed money and military power to bolster the beleaguered Syrian military, allowing it to retake much of the territory previously lost to the Islamic State militant group (ISIS) and other insurgents trying to topple the government since 2011. Tehran took the unprecedented step last year of allowing Russian planes to use its territory to bomb positions in Syria, and the two countries managed to draw Turkey, which deeply opposes Assad, into peace talks following the Syrian government's recapture of Aleppo in December.
Assad's comeback coincided with a greater U.S. focus on fighting ISIS and a decline in U.S. support for rebel groups. The CIA ultimately cut links to the Syrian opposition, leaving only Pentagon support for the Syrian Democratic Forces, a mostly Kurdish alliance of Arabs and ethnic minorities deeply involved in fighting ISIS. While Kurdish forces, such as the People's Protection Units (YPG), have seen major successes in battling ISIS across northern Syria, their popularity is limited among the rest of the mostly Arab country. Special Operations Command head Raymond Thomas said last month that, once ISIS is defeated, the U.S.'s counterterrorism mandate in Syria will likely expire, but not Russia's.
The U.S.'s influence in Iraq may also be waning, in Russia's favor. Last week, Iraqi Vice President Nouri al-Maliki visited Moscow to make an appeal for close relations with Russia in order to "balance" the U.S. and its agenda. Just two days earlier, Iraqi Defense Minister Irfan al-Hiyali met with his Iranian counterpart to talk about greater cooperation between the two countries. After nearly 15 consecutive years of U.S. presence in Iraq, Baghdad appears to be looking elsewhere for future security ties.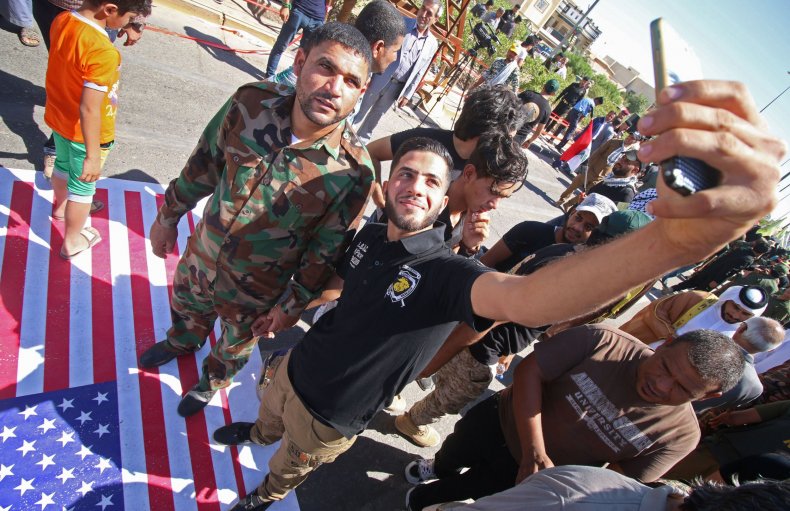 Both the U.S. and Iran played a major role in beating ISIS in Iraq. The U.S.-led international coalition lent its support to the Iraqi military and Kurdish forces, while Iran backed the majority-Shiite Muslim Popular Mobilization Units, which Iraq ultimately recognized as part of the country's official armed forces. Last month, Iraqi Prime Minister Haider al-Abadi declared ISIS defeated in its former stronghold of Mosul, but tensions remain between some local fighters and the U.S. The Iran-backed Iraqi Hezbollah Brigades called for the withdrawal of the U.S., which spokesperson Jafar al-Husseini accused of trying to sabotage a potential alliance between the "resistance axis" of Iran, Iraq and Syria.
"The goal of the Americans is to control the Iraqi-Syrian border and isolate the axis powers," Husseini said, according to Iraqi journalist Muntather al-Omri. "We won't allow any American presence in Iraq under any circumstance."
Russia, Iran, Iraq and Syria maintain a joint intelligence sharing operation known as the 4+1, which includes the Iran-backed, Shiite Muslim militant group Hezbollah of Lebanon. In addition to Russia's involvement with these countries, it has reportedly established relationships with Egypt and Libyan military leader Khalifa Haftar in an effort to extend its sphere of influence in the Middle East and the Mediterranean.