Lindsey Graham's Challenger Jaime Harrison Takes Narrow Lead in New Poll
Jaime Harrison has taken a one-point lead over Senator Lindsey Graham in the race for the Republican incumbent's South Carolina seat, new polling data has revealed.
According to the latest state poll from Data for Progress, Harrison was backed by 47 percent of voters in the state, while Graham was supported by 46 percent of his constituents.
A further six percent of South Carolina voters said they were unsure who they would be voting for in less than a month's time, while the remainder told pollsters they would be opting for a third party candidate.
Sen. Graham's latest poll numbers put him significantly behind President Donald Trump in his home state. A little more than half of South Carolinians (52 percent) said they would vote for Trump to have a second term in the White House on November 3—putting him nine percentage points ahead of Democratic nominee Joe Biden.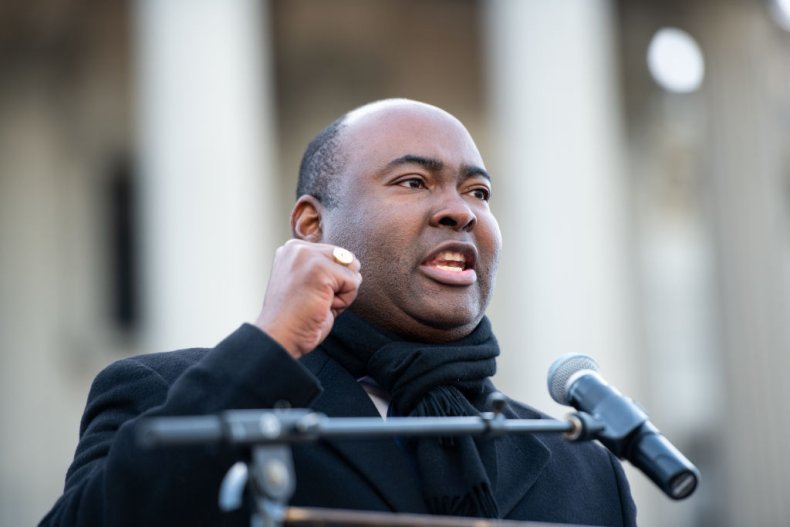 When Data for Progress conducted the same survey at the end of September, the pollster found that Graham had a one-point lead over Harrison among likely voters in South Carolina. Forty-seven percent said they would vote for the incumbent at the time, a reverse of the picture painted today.
Data for Progress surveyed 801 likely voters in South Carolina between October 8 and October 11 for its latest poll. Its margin of error stands at 3.5 percentage points.
The new survey's results contrast with those from a Morning Consult poll of South Carolinians conducted between October 2 and October 11. According to the data published on Monday, Graham held a six-point lead over Harrison, with 48 percent of likely voters backing the incumbent.
Forty-two percent of voters favored Harrison—marking a fall of four points from his ranking in Morning Consult's survey of South Carolina in early September.
The Cook Political Report's analysts now rate the South Carolina Senate race a "toss-up" contest, having previously favored Graham's chances of winning another term in the upper chamber.
But according to the latest data, Harrison's fundraising efforts dwarfed Graham's hauls in the third quarter of this year. Releasing its Q3 figures, the Harrison campaign said the Democratic challenger had raised $57 million in donations between July and September.
By comparison, the Graham re-election campaign raised $28 million over the same period, or a little less than half the amount bagged by Harrison's team.
"Senator Graham is deeply honored that donors across South Carolina, often contributing as little as $5 or $10, have supported his campaign with their hard-earned money," a statement from the Republican's campaign said at the time.