Jaime Harrison, the Democratic politician looking to unseat Republican congressman Lindsey Graham in South Carolina's senate race, received $57 million in donations to his campaign over the past three months. Harrison's team reported its third-quarter fundraising total on Sunday morning, with the November 3 election just 23 days away.
The earnings, which account for donations received in July, August and September, set a new quarterly fundraising record for U.S. senate campaigns. Former Texas Rep. Beto O'Rourke, a Democrat who challenged GOP Senator Ted Cruz in Texas in the 2018 election, held the previous record. His campaign raised more than $38 million during the third quarter that year and, ultimately, received about $80 million in donations throughout the congressional race. The overall sum was higher than funds raised by any U.S. Senate candidate in history at the time.
Harrison has now surpassed both records established by O'Rourke two years ago, according to the South Carolina nominee's campaign.
"This campaign is making history, because we're focused on restoring hope back to South Carolina," said Guy King, a spokesperson for Harrison's campaign, in a statement sent to Newsweek on Sunday. "While Lindsey Graham continues playing political games in Washington, Jaime Harrison is remaining laser-focused on the real issues impacting people here—like healthcare, broadband access, and COVID relief for businesses and families."
"After 25 years in Washington, Lindsey Graham has changed into someone voters no longer recognize, and these resources will be instrumental in our efforts to send Lindsey home in November," King's statement continued.
Close to 1 million people donated to Harrison's campaign, amounting to 1.5 million individual contributions averaging $37. The Democratic candidate has raised $86 million throughout the current election cycle. Graham, who first assumed his Senate seat in 2003, did not report his campaign's third-quarter earnings as of Sunday morning but is required to do so before this upcoming Thursday.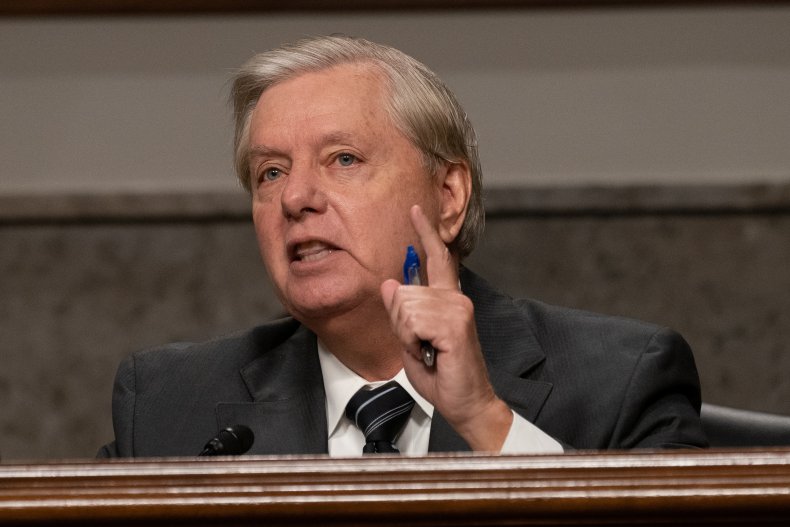 Both campaigns had raised roughly $30 million by the end of the second quarter, after which Harrison's fundraising gained increasing momentum. The incumbent candidate's campaign has criticized Harrison's politics as well as the means through which he acquires donations, suggesting most come from outside of South Carolina. Harrison's campaign did not specify which donations it acquired from in-state and out-of-state contributors in its Sunday statement.
Although South Carolina has not elected a Democratic senator since 1998, recent polling data places the two candidates are neck and neckheading into the race's final weeks.
Newsweek reached out to Graham's campaign for comments regarding Harrison's new fundraising record but did not receive a reply in time for publication.