GOP Presidential Candidate Lindsey Graham Drops Out of Race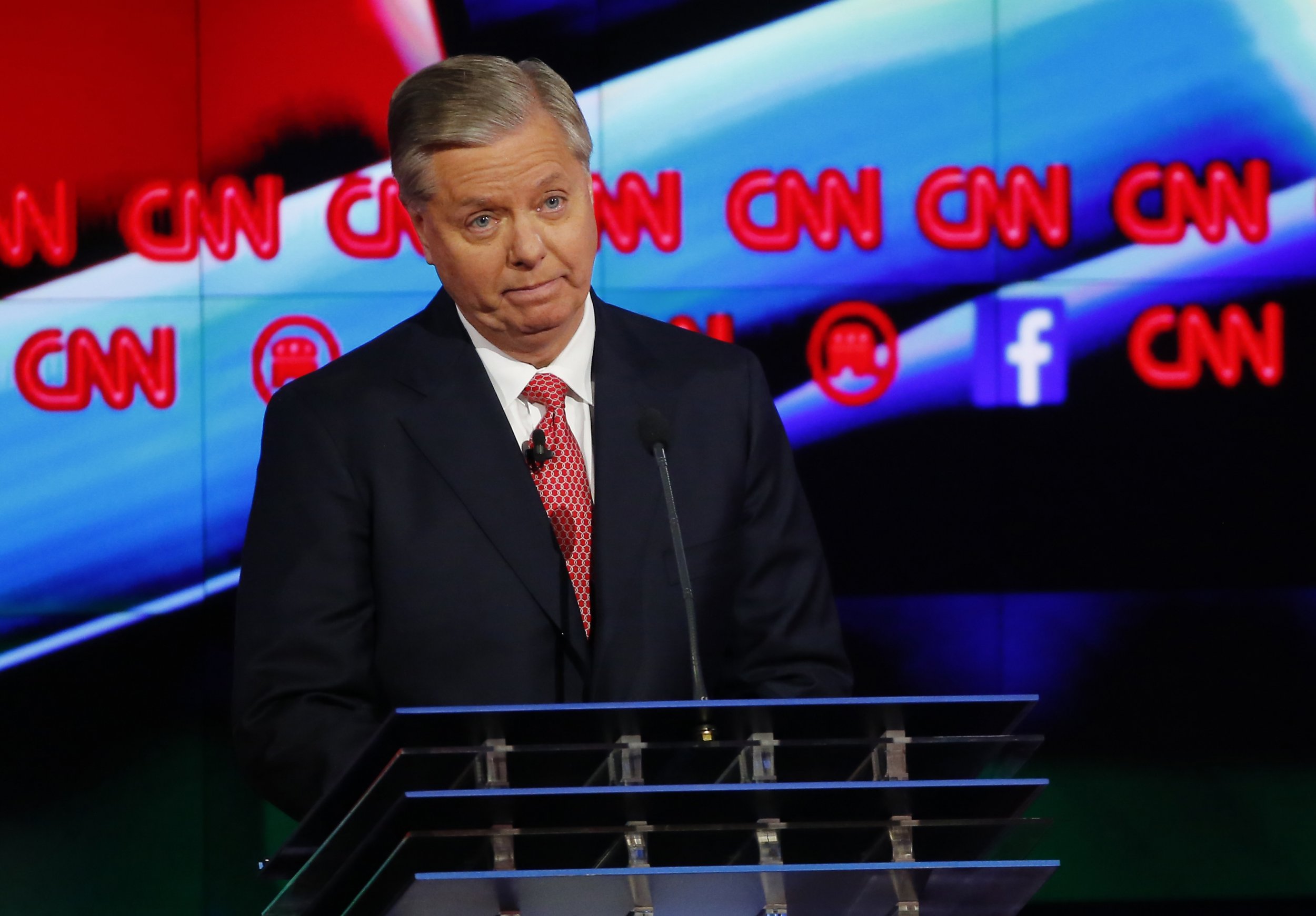 South Carolina Senator and candidate for the Republican nomination for president Lindsey Graham has suspended his campaign.
Graham made the announcement early Monday morning in a YouTube video and tweeted his thanks to his supporters.
Though Graham charmed pundits with his sharp humor at several of the undercard Republican debates, he never gained much traction in the polls, hovering at around 1 percent national support for most of the campaign. He was also increasingly frustrated by the success of Donald Trump. After the party's front-runner put out a statement calling for a ban on Muslims entering the U.S., Graham said Trump should "go to hell."
A military-minded policy wonk, Graham is well-respected by both Democrats and Republicans. He often lamented what he considered the submarining of the present GOP by a reality television star, both in public appearances and interviews. Though his chances for the nomination were considered a long shot at best for his entire campaign, the increasing importance of national security in political discussion after attacks in Paris and San Bernardino, California, had many pundits imagining he might start to gain some momentum.
Graham is the latest candidate to drop out of the wide GOP field, preceded by Rick Perry, Scott Walker and Bobby Jindal. His promise to increase the amount of drinking in government will now have to be taken up by another candidate.