Lindsey Graham Insists He Likes Joe Biden but Won't Give Hunter Biden 'a Pass'
Senator Lindsey Graham, a South Carolina Republican, insisted on Tuesday that he likes President-elect Joe Biden but won't give Democrats and Hunter Biden "a pass" when the new administration takes office.
Graham, chair of the Senate Judiciary Committee and a close ally of President Donald Trump, has repeatedly raised concerns about the younger Biden's foreign business dealings in Ukraine and China. The Biden transition team revealed on December 9 that the president-elect's son is under federal investigation regarding his "tax affairs." Before the election, Trump and GOP supporters repeatedly attacked the president-elect and his son about Hunter Biden's business ties.
Although some Republican lawmakers have called for a special counsel to be appointed to investigate Hunter Biden and alleged financial benefits going to his father, Attorney General William Barr said this week that he sees "no reason" for a special counsel. Trump and some of his allies have expressed frustration with Barr, who announced his resignation effective December 23.
"I like Joe Biden. I like Jill [the president-elect's wife]. This is not easy," Graham told the Fox News morning show Fox & Friends on Tuesday. "Hunter Biden's had all kinds of problems, but I can promise you that what I'm asking for needs to be done. We're not gonna give the Democrats a pass."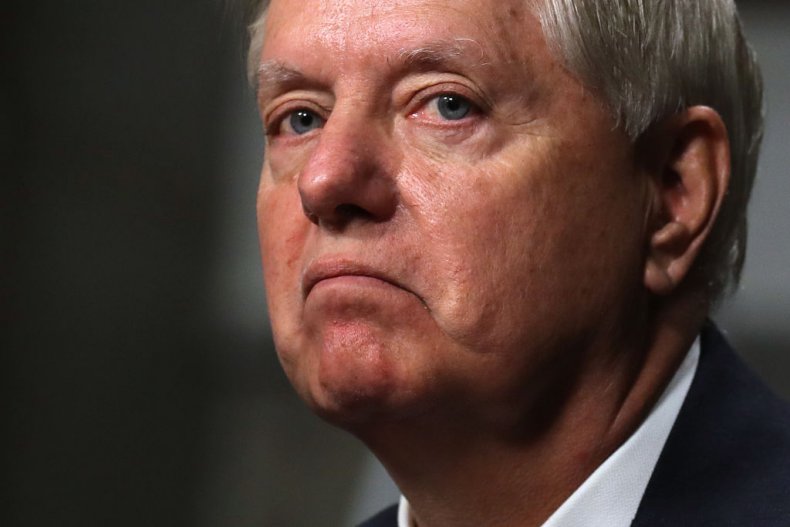 The GOP lawmaker said that Hunter Biden "took advantage of his position of being the vice president's son. I'm disappointed that Joe Biden let this happen. He obviously is pretty much clueless." Graham said that he is concerned that "without a special counsel" any potential wrongdoing by Hunter Biden could be "swept under the rug."
Joe Biden addressed his personal relationship with Graham in an interview on The Late Show, hosted by Stephen Colbert, last Thursday. "Lindsey's been a personal disappointment because I was a personal friend of his," the president-elect said. "But look, I think I can work with Republican leadership in the House and the Senate and get things done."
Back in 2015, Graham praised Biden and spoke favorably of the former vice president. He told HuffPost at the time that Biden was "the nicest person I think I've ever met in politics."
"If you can't admire Joe Biden as a person, then you've got a problem," Graham said. "You need to do some self-evaluation, because what's not to like?"
Concerns about Hunter Biden's business dealings first emerged while Joe Biden served as vice president under Barack Obama. The president-elect's son served on the board of Ukrainian energy company Burisma while Joe Biden was the Obama administration's point man on Ukraine policy.
Trump and Republicans have claimed that the former vice president used his position to remove a top Ukrainian prosecutor investigating Burisma in an effort to benefit his son's business. But those allegations appear to lack merit. The prosecutor's removal was supported by bipartisan consensus at the time—as he was widely viewed as turning a blind eye to corruption in the Eastern European nation.
House Democrats impeached Trump last December after his administration temporarily withheld military assistance to Ukraine as the president pressured the country's leaders to announce a probe into the Bidens. Democrats alleged that this amounted to asking a foreign nation to interfere in a U.S. election. Although the GOP-controlled Senate acquitted the president, Republican Senator Mitt Romney of Utah joined his Democratic colleagues in voting to remove Trump from office.
Ahead of the election on November 3, the existence of a laptop allegedly belonging to Hunter Biden that contained emails and other information was reported by the New York Post. That information appeared to shed light on Hunter Biden's business ties in China or Ukraine. Although Hunter Biden remains under investigation by the Justice Department, the president-elect is not implicated or under investigation.
For his part, Biden has vowed that he will not interfere with the Justice Department, promising that the agency will remain independent under his administration.
"I'm not going to be telling them, 'Go prosecute A, B or C,'" the president-elect said earlier this month. "It's not my Justice Department, it's the people's Justice Department."
Newsweek reached out to the Biden transition team for comment but did not hear back in time for publication.