The New York Post's Hunter Biden Stories Raise Questions About Joe Biden and Its Reporting — Here Are 9
The New York Post on Wednesday published an article claiming to report emails between Democratic presidential nominee Joe Biden's son Hunter Biden and a Ukrainian business associate thanking the former vice president's son for arranging a meeting with his father in April 2015, and urging him to use his "influence" in May 2014.
Facebook and Twitter moved quickly to restrict the reach of the Post article on Wednesday. Facebook said it was restricting the article's reach until it could undergo a rigorous fact-checking process. Twitter cited its policies about hacked material and doxing to justify its decision to limit the article's spread, blocking links to the article and images from the report from being shared. Meanwhile, both the authenticity and accuracy of the article remained in question.
President Donald Trump and his allies have long pushed a narrative that Joe Biden acted corruptly during his time as vice president to benefit his son Hunter's business interests in Ukraine and China. Although former State Department officials have testified before Congress that Biden's son's business dealings in the foreign countries raised concerns about potential conflicts of interest, no substantive evidence has come forward to confirm claims that Biden acted corruptly. Even a detailed 87-page report on the concerns released by Senate Republicans in September did not demonstrate that the Democratic candidate or his son had acted in an illegal or unethical manner.
While Trump and his supporters categorized the Post's story as a smoking gun, Biden's team has dismissed the report and its claims. Journalists and pundits have raised significant questions about the report, while the article has simultaneously raised new questions for the Bidens.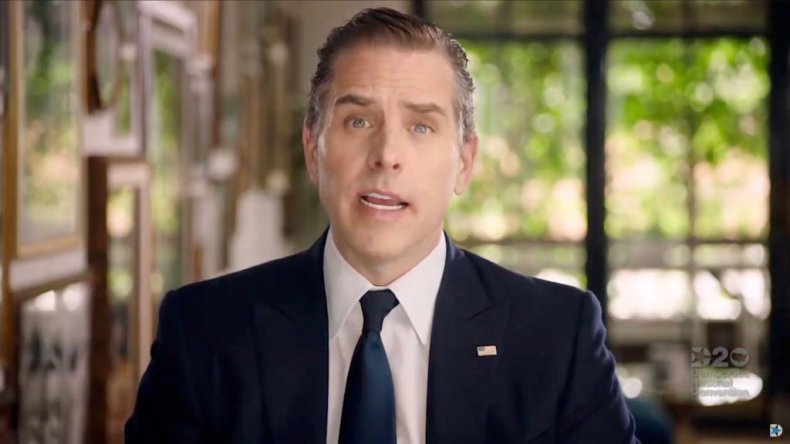 Can the Post's sources be trusted?
The information included in the Post report was given to the publication by Trump's personal lawyer and long-time friend Rudy Guiliani, who previously served as mayor of New York City from 1994 to 2001. Guiliani has been one of the biggest promoters of accusations that Biden acted corruptly in Ukraine to benefit his son. However, many of his assertions have been debunked as misrepresenting facts or as misinformation. One of Giuliani's Ukrainian contacts has been sanctioned by the Treasury Department for his ties to Russia, while others have been indicted on federal charges by the Justice Department.
The emails and other information reportedly came from a Mac laptop dropped off by an unidentified man at a computer shop in Delaware. John Paul Mac Isaac, the owner of a Mac shop in Wilmington, confirmed to The Daily Beast and other outlets that the computer was brought to him and that he transferred the information to Giuliani. Mac Isaac reportedly is an avid Trump supporter and has promoted debunked conspiracy theories against Joe Biden and in support of the president on his personal social media.
When speaking to The Daily Beast, Mac Isaac mixed up details in his story. The Post reported that the computer had been confiscated by the FBI for an investigation, which the FBI has neither confirmed nor denied. Mac Isaac alternated between telling The Daily Beast that he had first contacted the FBI and that the bureau had first contacted him.
Are the emails and documents authentic?
The Post included numerous intimate images of Hunter Biden with its report, suggesting it had received authentic materials from his computer. But it's not known for certain that the emails included in the report are authentic. Additionally, the emails were reported without a lot of context, leaving some to question whether information has been cherry-picked to present a particular narrative—especially since Giuliani has pushed inaccurate information in the past.
Who turned in the laptop to the shop?
Mac Issac has told reporters that he could not "100 percent" identify the man who dropped off the laptop at his shop last year, because he has impaired sight and is legally blind. However, he told Fox News that he believed the man was Hunter Biden. Mac Isaac has also said that the laptop had a Beau Biden Foundation sticker on it. Beau is Joe Biden's deceased son, who previously served as Delaware's attorney general.
Did the meeting between Joe Biden and the Ukrainian associate take place?
Hunter Biden's attorney George Mesires told The Washington Post that he and his client did not know where the emails had come from. Mesires said: "I do know for certain is that this purported meeting never happened."
Joe Biden's camp responded in a similar manner, with several current and former aides who worked on Ukraine policy saying they did not believe the meeting had occurred. An aide checked the then-vice president's schedule from April 16, 2015—when the meeting allegedly occurred—and told The Washington Post that nothing relating to Ukraine was listed.
Did the Bidens do anything illegal?
While the New York Post's report suggests Joe Biden may have lied about never discussing Hunter Biden's business interests, it does not demonstrate that either Biden acted in an illegal manner. The "smoking gun" of the article is an email in which a Ukrainian associate of Hunter Biden's thanks him for setting up a meeting with his father. That would counter what Joe Biden has previously claimed, as he has insisted that he never discussed his son's business while he was vice president.
Joe Biden's campaign has said that, according to the vice president's scheduling records, he did not meet with the Ukrainian associate. However, even if he did, and even if they are lying—it would not be illegal for Joe Biden to hold such a meeting. It would, however, significantly bolster concerns over the conflict of interest Hunter's foreign business dealings presented to the administration of former President Barack Obama.
Was Joe Biden more involved with Hunter Biden's business than he has admitted?
The email, if confirmed to be accurate, would strongly suggest that Joe Biden had a closer relationship to his son's business dealings than was previously known. But this still would not demonstrate that the former vice president acted in a corrupt manner.
The main criticism Trump and Republicans have used against Biden is that he urged Ukrainian leaders to fire a top prosecutor who has claimed that he was investigating corruption at Burisma, the Ukrainian energy company where Hunter Biden served as a board member.
But the firing of the prosecutor was supported at the time by Republicans and Democrats, as well as European leaders, and there is no evidence that Joe Biden's efforts were connected to his son's work. Analysts have said that firing the prosecutor—who was widely viewed as corrupt himself—actually made it more likely that Burisma would be investigated, not less likely.
Did Joe Biden make misleading statements about Hunter Biden's business?
If a meeting did take place between Joe Biden and the Ukrainian, it would appear that the Democratic nominee has made misleading statements about his relationship to his son's business. "I have never spoken to my son about his overseas business dealings," Biden said in September 2019.
Did Hunter Biden use his influence in Washington to benefit Burisma?
In another email reported by the Post from 2014, Hunter Biden is asked to use his "influence" to help stop Ukrainian authorities from allegedly blackmailing Burisma. While Hunter Biden responded to that email—according to the Post's report—asking for more information, there is currently no evidence that he attempted to have his father or other U.S. officials intervene. And even if he did, there is no evidence to suggest they would have responded favorably to such a request.
Are the emails and alleged laptop under investigation by the FBI?
The Post included images of subpoenas from the FBI for the laptop, showing that it was at least confiscated by the bureau for further review. The FBI has declined requests from multiple media outlets to comment on whether or not the issue remains under investigation.
Newsweek reached out to the Post and the Biden campaign for further comment, but they did not respond by the time of publication.
"Investigations by the press, during impeachment, and even by two Republican-led Senate committees whose work was decried as 'not legitimate' and political by a GOP colleague have all reached the same conclusion: that Joe Biden carried out official U.S. policy toward Ukraine and engaged in no wrongdoing. Trump administration officials have attested to these facts under oath," Biden campaign spokesman Andrew Bates said in a Wednesday statement.
"The New York Post never asked the Biden campaign about the critical elements of this story," Bates said. "They certainly never raised that Rudy Giuliani—whose discredited conspiracy theories and alliance with figures connected to Russian intelligence have been widely reported—claimed to have such materials."
Trump claimed in a series of tweets that the Post story was evidence that Biden is "corrupt."
"Congratulations to the @nypost for having exposed the massive corruption surrounding Sleepy Joe Biden and our Country. He's always been a corrupt politician. Disgraceful!" he wrote. "I've gone through years of a Fake, Illegal, and Totally Discredited Witch-Hunt, and now it's revealed that it was a Hoax by the 'other side', which must pay a price for what they did. Think of where we'd be now without Fake & Fraudulent stories every night, for years!!!"