Lion Air Crash Black Box Recovered by Divers in the Java Sea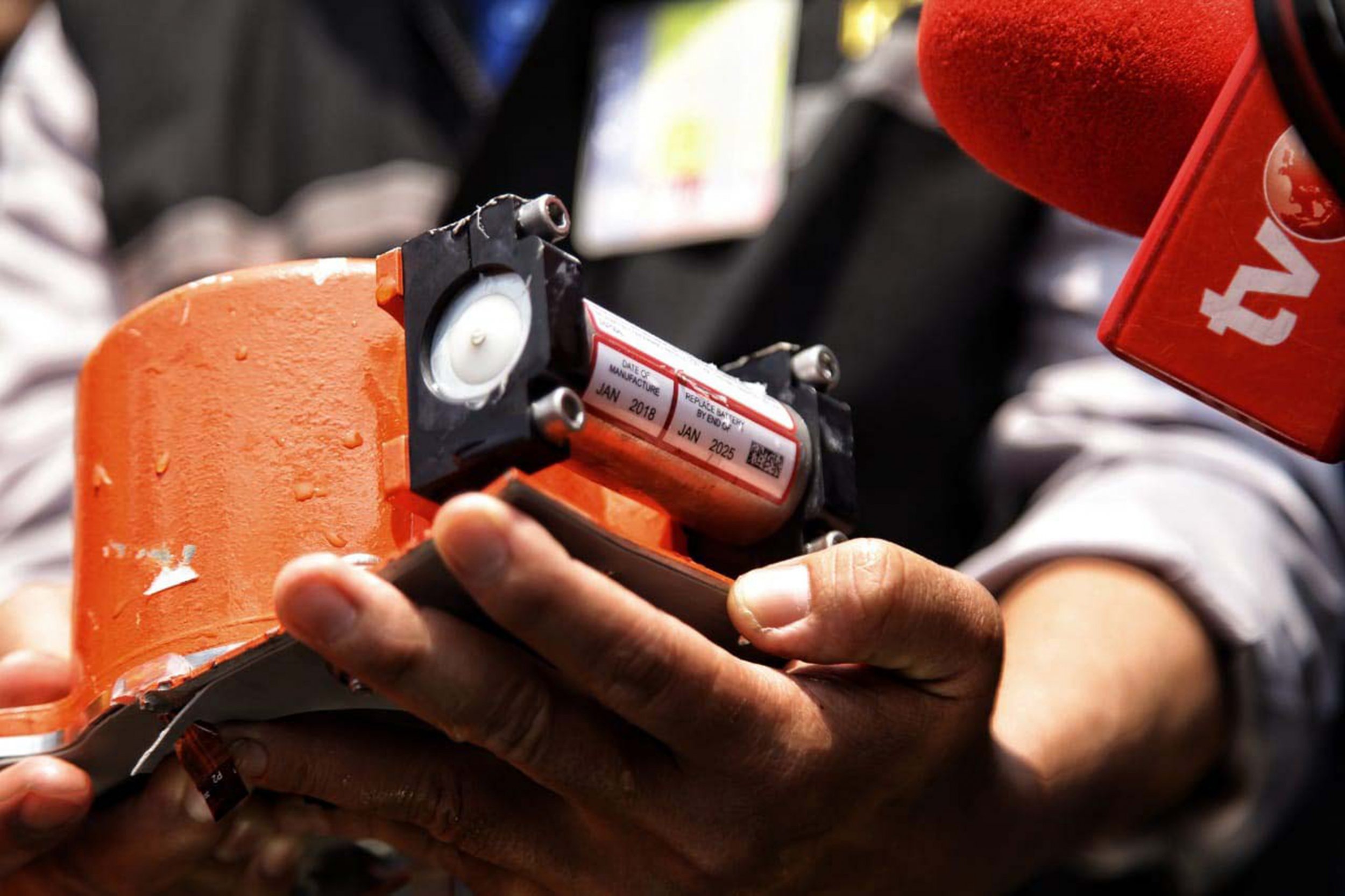 Divers have discovered one of the black box recorders from Lion Air Flight JT 610, which crashed into the sea off Indonesia on Monday. Investigators are continuing to search for clues as to the cause of the accident, which is believed to have killed all 189 people on board.
The Boeing 737 MAX 8 aircraft was on its way from Jakarta's Soekarno-Hatta Airport to the city of Pangkal Pinang in the Bangka Belitung Islands mining region, a journey that should have taken one hour.
But just 13 minutes into the flight, and soon after its pilots requested permission to return to Jakarta, the plane crashed into the Java Sea. No survivors have been found.
According to Reuters, a diver identified as Hendra told reporters aboard one of the search and rescue vessels that the flight recorder was recovered from the seafloor, where it had lain buried by debris and mud.
Hendra said the box was orange in color and intact but did not specify whether the item was the flight data recorder or the cockpit voice recorder.
The head of the National Transportation Safety Committee, Soejanto Tjahjono, confirmed to CNN that one of the plane's two black boxes had been found but could not confirm which one. He added it was likely the flight data recorder, which means the cockpit voice recorder remains undiscovered. Both were housed next to each other in the tail of the plane.
Officials from Indonesia's transportation safety committee said it could take up to six months to analyze the data on the black boxes, which will give experts an idea of what went wrong and when, as well as how the pilots reacted.
There is no indication of what may have caused the plane to crash, though Lion Air CEO Edward Sirait admitted Monday that the aircraft experienced technical problems on its penultimate flight on Sunday.
Citing technical logs it had obtained, the BBC said that one of the aircraft's instruments was giving unreliable airspeed readings and that altitude readings differed between the captain and first officer's instruments. The problem was so bad that the captain had to pass control to the first officer.
However, Sirait said that the problem had been addressed by following standard procedures, and that the aircraft—which had been in operation only since August—was cleared to fly. Nonetheless, Lion Air has since sacked technical director Muhammad Asif.
Boeing released a statement after the crash noting it was "ready to provide technical assistance to the accident investigation." Company representatives have been meeting with Indonesian officials as the investigation continues, the BBC reported.
As the search for answers continues, families of the victims have begun burying their dead. Rescuers are still gathering remains found at sea for identification, but the first funeral related to the accident was already held, on Wednesday, for a 24-year-old woman who worked in the engineering ministry.