Lion Air Crash Update: Divers See Fuselage, New 'Ping' Detected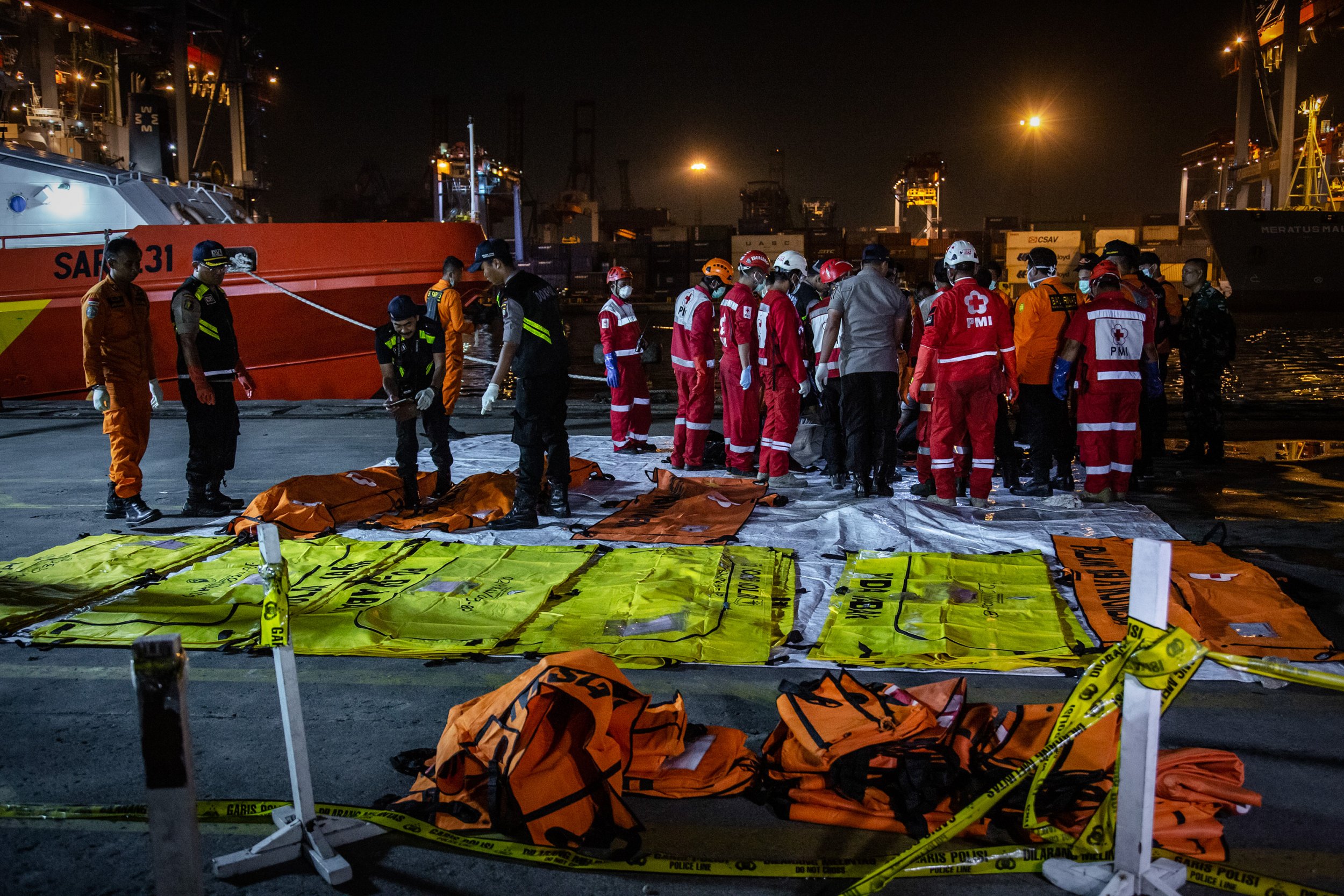 Divers have spotted the fuselage and engines of the Lion Air plane that crashed to the Java Sea Monday killing all 189 passengers and crew onboard, The Associated Press reported.
A "ping" signal that may be from the plane's second black box has also been heard near a rescue vessel, Indonesia's search and rescue chief Muhammad Syaugi said at a news conference Saturday. Another black box was recovered Thursday.
Syaugi also reported the death of diver Syahrul Anto, 48, according to CNN. He was found unconscious Friday night, but couldn't be saved by doctors.
Strong currents and muddy waters have hampered the search—now in its sixth day. But Syaugi emphasized the capability of the search party. They "are very qualified divers, outstanding divers, with long experience. They are come from Navy special task forces, from the police, from the Basarnas team, and some are volunteers from diving clubs."
Investigators are trying build a picture of what happened to the brand new Boeing 737 MAX 8 that fell to the sea just 13 minutes after take-off. JT 610 was supposed to fly passengers from Jakarta to a city in the Bangka Belitung Islands mining region—a journey of about an hour.
Documents obtained by the BBC revealed some of the plane's instruments had been giving unreliable altitude and airspeed readings on a flight Sunday.
Passengers on the flight reported dramatic descents, CNN reported. "I thought maybe it was caused by turbulence. After 10 minutes in the air the plane dropped as if it was losing power. People panicked. It dropped about 400 feet," passenger Robbi Gaharu told the outlet.
Lion Air said the plane was serviced and subsequently cleared for Monday's flight, the AP reported.
A flight recorder recovered Thursday may reveal the cause of Monday's crash, but experts have warned the "crash survivable memory unit" is damaged and needs to be handled with special care, The AP stated. The second black box contains the plane's cockpit voice recorder.
Families of the victims have expressed their frustration with the ongoing search. "You can tell the public about the black box, but that's not what we need to hear," said one relative at a media conference reported by The Guardian, "If you really cared about us don't be so proud about that."
Another added: "The results of the investigation are not important to us. The important thing is, when are we going to be finished here?... Are we able to see the condition of the dead bodies? No. We have just been left hanging here."