Lion Escapes Enclosure and Mauls Intern to Death at North Carolina Wildlife Sanctuary
A lion mauled to death a 22-year-old worker at a North Carolina wildlife conservatory Sunday after escaping a locked area.
The intern, named as Alexandra Black, 22, was part of a team cleaning the enclosure in the Conservators Center in Caswell County, the center said in a statement Sunday.
Read more: A jaguar escaped its enclosure in a New Orleans zoo and mauled to death alpacas, an emu and a fox
She was killed instantly when the lion escaped and attacked her.
Sheriff's deputies then tried to subdue the lion with tranquilizer darts to retrieve the injured worker, but when this failed they shot and killed the animal, Caswell County Sheriff's office spokesman Sheriff Tony Darden Jr. told USA Today in a statement.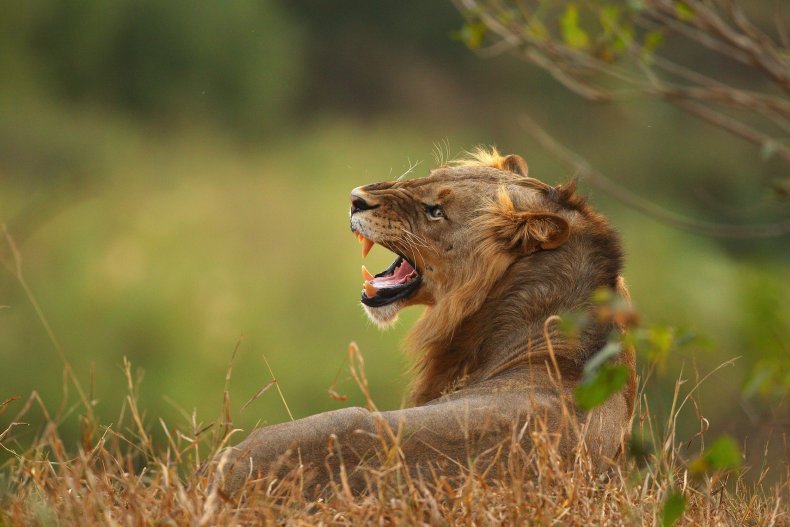 Black was from Palestine, Indiana, and had been interning at the center for about two weeks after graduating from Indiana State University, said Darden.
The center said that a "husbandry team" including a professionally trained animal keeper, was carrying out routine cleaning of the enclosure when the animal somehow managed to get free and attacked Black.
"The Conservators Center is devastated by the loss of a human life today," it said in a statement.
According to its website, the center was founded in 1999 in Mebane, North Carolina as an educational non-profit.
In 2004, the center accepted the placement of 14 lions and tigers by the United States Department of Agriculture that had been living in "unacceptable conditions."
The center is home to 80 animals from 21 species and employs a dozen full and part-time workers, as well as numerous volunteers. It attracts 16,000 visitors a year.
"At the core of the Center's mission to reconnect people with wildlife is a commitment to educating the public about the species in our care," said the center.
"We firmly believe that people are more likely to protect the wildlife and the environment that they know and love after making a personal connection with an animal. To that end, we strive each day to share the stories of each of our residents and facts about the species they represent with the public through our tours, field trips, events, and collaborative partnerships."
The center said it will be closed until further notice.