Lisa Murkowski Says GOP Should Not Block 1/6 Commission for 'Short-Term' Gain
Senator Lisa Murkowski (R-AK) has expressed disappointment that her GOP colleagues look set to block a bill that would facilitate an independent probe into the storming of the U.S. Capitol on January 6.
The Alaska lawmaker's comments come amid reluctance from other Republicans to support the creation of a commission that would investigate the events of that day.
There have been suggestions Republicans fear such an inquiry could hurt them at the ballot box during the 2022 midterm elections.
Senate Minority Leader Mitch McConnell (R-KY) has said ongoing investigations by congressional committees and the Justice Department mean there is no need for a bipartisan independent commission.
But Murkowski said it would be in the interests of the country to have the commission.
She took aim at her party for "making a decision for the short-term political gain at the expense of understanding and acknowledging what was in front of us on January 6."
"Truth is hard stuff, but we've got a responsibility to it," she said. While making these comments she happened to be standing in front of U.S. Capitol Police Officer Eugene Goodman, who helped direct the rioters away from the chamber, CBS News reported.
She said the probe was necessary because the country valued the principles of democracy, one of which is, "that we have free and fair elections and we respect the results of those elections and we allow for a peaceful transition of power."
"I kind of want that to work beyond just one election cycle," she told reporters on Thursday. "We just can't pretend that nothing bad happened, or that people just got too excitable. Something bad happened. And it's important to lay that out."
Former President Donald Trump faced a second impeachment trial after he was charged with inciting his supporters on January 6. However, he was acquitted at his Senate hearing.
Trump has also criticized the proposed commission. He still looms large as a force within the GOP.
"I think there is some concern that we don't want to rock the boat," Murkowski said, suggesting that some Republicans did not want to upset Trump.
The bill, which was passed by the House last week, would create a 10-member group of lawmakers split evenly between the parties, akin to the 9/11 commission. Both would have subpoena power.
Murkowski is one of three Republican senators who will back the bill during a test vote that may take place on Friday. Senators Mitt Romney (R-UT) and Susan Collins (R-ME) have expressed support for the legislation, The Hill reported.
The Democrats need at least 10 GOP votes to avoid a filibuster and advance the bill.
A survey by YouGov and The Economist found that a majority of Americans (56 percent) approved of the commission, while less than a third (29 percent) were against it.
Newsweek has contacted Murkowski and McConnell's offices for further comment.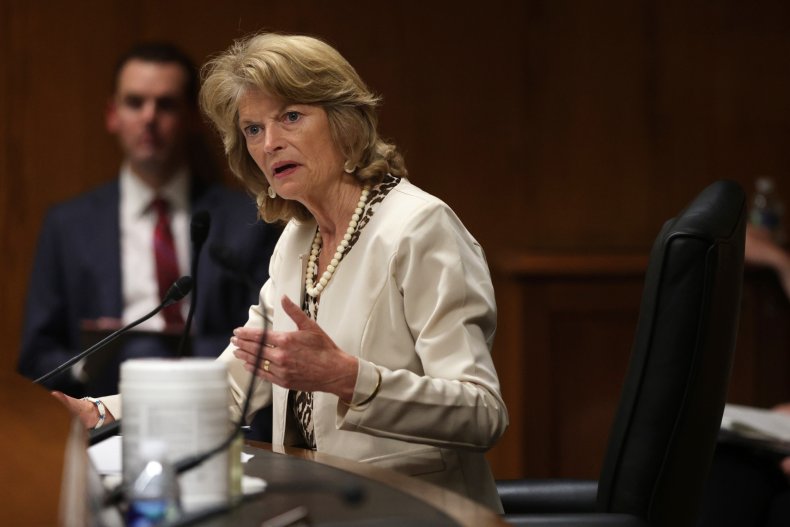 Update 5/28/21, 11:45 a.m. ET: This article was updated to correct the abbreviation for Maine, Senator Collins' state.