Listen: Trump's 'Art of the Deal' Ghostwriter Gets an Angry Voicemail From a Trump Supporter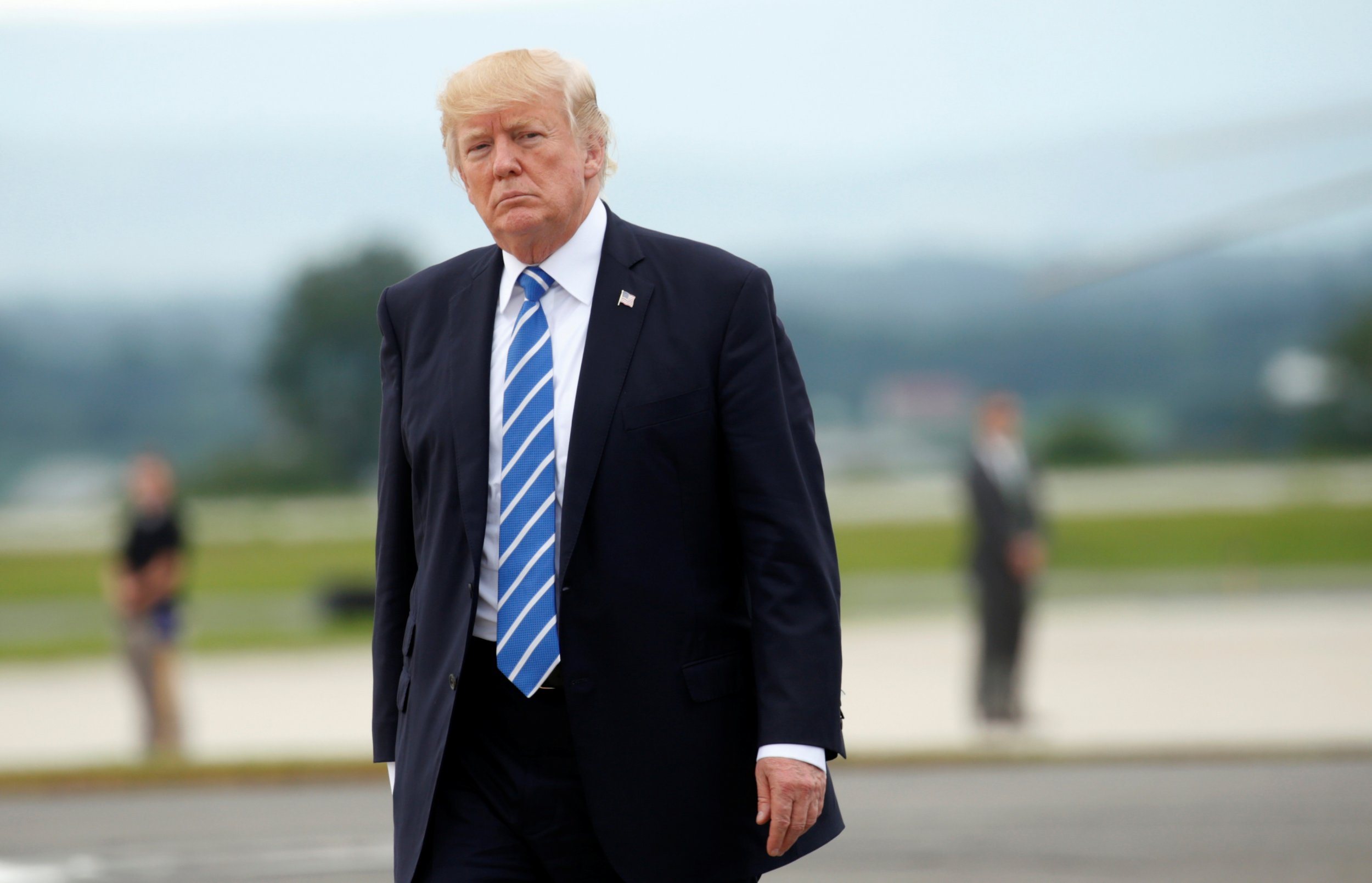 The man who ghostwrote Trump's bestselling book The Art of the Deal 30 years ago has received a blistering voicemail message from one of President Donald Trump's ardent supporters last week.
The message to author Tony Schwartz, who is the founder and CEO of the Energy Project—a human resources consultancy firm—has a Trump supporter explaining in her own words why many members of the president's base continue to stand by him.
Pundits say that President Trump's popularity is falling after his response to the alt-right protest in Charlottesville, Virginia, which erupted in violence. But GOP polling shows that fervent support among Trump's base is holding strong. The voicemail details a couple of reasons why.
Schwartz received the voicemail, which he posted on Twitter Saturday, after tweeting his belief that Trump will resign soon.
Schwartz spent hundreds of hours with Trump so that he could learn his business philosophy and accurately write about it in the memoir. The author thinks he knows the president well and says the 71-year-old president hasn't changed much over the years. But one of Trump's supporters wanted to set him straight.
"I read his little article on the Yahoo! about how Trump is going to resign in a couple of months. Well let me tell you something. Trump would never resign," the woman, who doesn't identify herself, says in the six-minute-long message.
"All you CEOs…what we did was bail you out. Obama funneled money to you," she said referring to the $700 billion in taxpayer money that was used to bail out America's largest banks during the 2008 financial crisis. The bill was signed by George W. Bush and endorsed by then presidential candidates Barack Obama and John McCain.
Related: Trump complains about polls showing he's least popular president ever
"You stole it from the American people," she said. "You wrote yourself a check, you stole everything, gave it away to everybody and used the United States of America like a parasite to fund your own agenda."
"We fed you for 100 years. We fed you. You took all your businesses and went other places: Indians running all over the place over here," she added.
"You corrupted the system, and don't think that we don't know that George Bush was set up and that was intentional by Barack Obama. And don't forget Mr. Soros, John Kasich, all the usuals," she said.
In 2013, five years after the financial crisis, about eight in 10 Americans told pollsters that not enough bankers were prosecuted for the financial crisis. It's a view held by many Americans to this day. There is also a deep dissatisfaction among many people in the U.S. that manufacturing jobs have been moved overseas by companies during the past 30 years.
Trump campaigned on bringing manufacturing jobs back to the United States. While he has made some inroads, many of those jobs will never return on account of increasing levels of automation—a trend that Trump has little control over.
The president's supporters, however, "will never leave him for anything in this world. Do you understand?" the caller said, referring to herself and Trump's base of supporters.
At the beginning of the month Trump's support among white Americans—especially white Americans without a college degree—began to show signs of faltering after Republicans failed to pass their large health care bill to repeal and replace Obamacare. Polls published last weekend also show Trump losing ground in key states that won him the presidency.
However, the Republican National Committee, raised more than twice as much money in July than the Democrats, pulling in $10.2 million to their $3.8 million.
Republican pollsters say that Trump's response to the violence in Charlottesville, in which he said "both sides" were to blame, has energized his base.
"All Obama gave us is Eboli [sic] on American soil. He disappeared in the greatest oil spill in American history, which I think he caused intentionally. He gave us transvestites that we look like a national freakshow out of a side show of a circus," the Trump supporter said in her message to Schwartz. "Immigrants all over the place. All terrorists running all over everywhere you could imagine, all because of him."
The caller also expressed frustration with the Republican leadership and Congress, calling Republican Senate leader Mitch McConnell "so corrupt that I don't even know how he looks at himself in the mirror."
In May, nationwide support for Congress in a Gallup poll stood at 20 percent—more than 10 percentage points lower than Trump's historically low approval rating.
"Don't give us no goddamn lecture about what Trump is going to do," the caller finally told Schwartz in her voicemail. "He'll never leave his country. He'll never betray his country, he'll never leave the American people, and we'll never leave him. Do you got that straight?"