Lithuanian Capital to Name Street After Putin-Critic Boris Nemtsov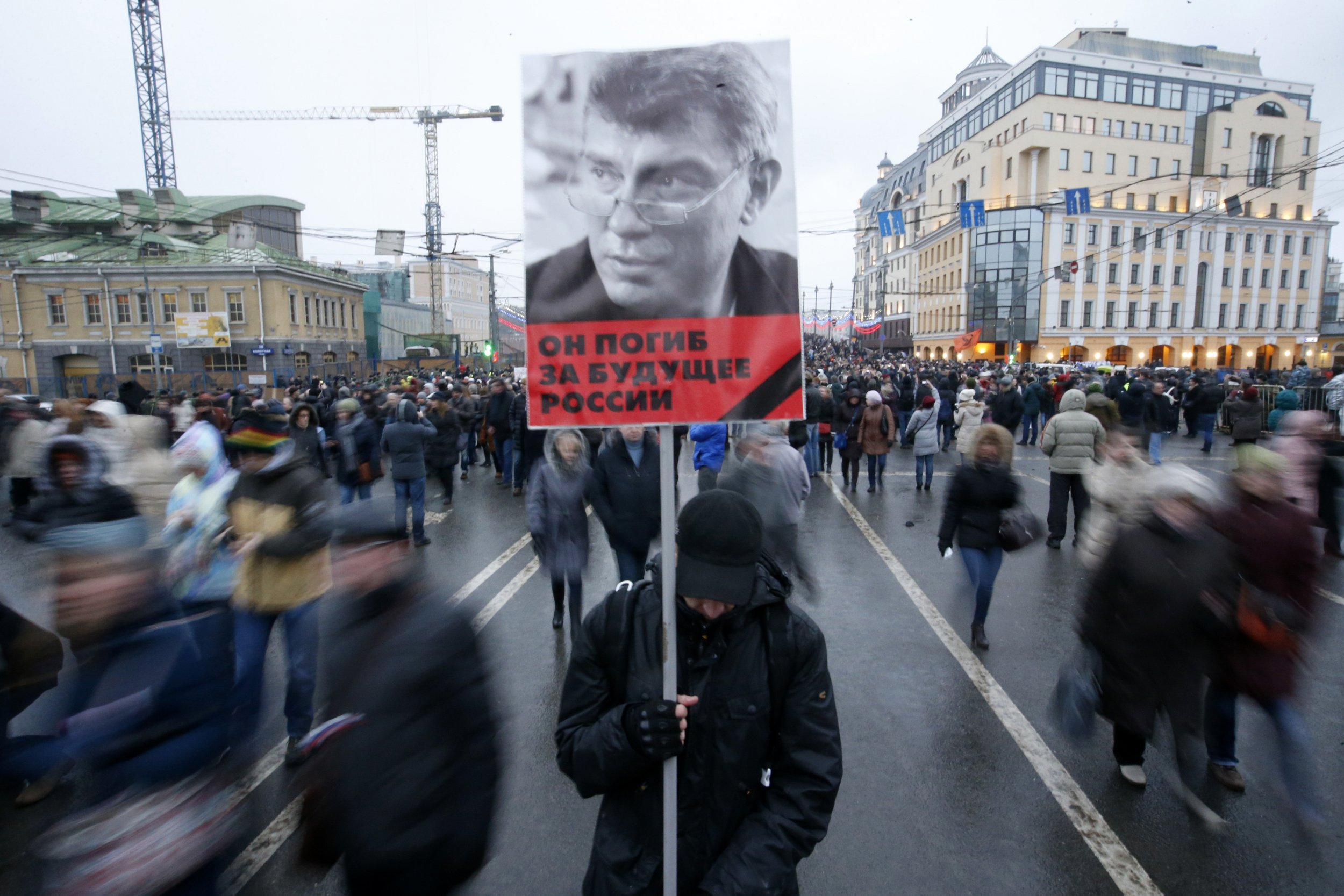 Slain Kremlin-critic Boris Nemtsov will be honored with a street named after him in Lithuania's capital of Vilnius, the city's mayor says.
Nemtsov, who was frequently critical of Russian President Vladimir Putin's rule, was shot last February while walking home in central Moscow late at night with his girlfriend. The investigation has implicated Chechen men close to Putin's close ally Ramzan Kadyrov, however both have denied any links.
"The decision to call a street in Vilnius 'Boris Nemtsov Street' has been taken, the political will is there, the questions that remain are where and when," Mayor of Vilnius Remigijus Šimašius says. A vote of the Vilnius city council supported the motion unanimously earlier this week and Šimašius says the vote is very timely.
"The general idea is that with a year having passed since the murder of Boris Nemtsov it is clear that anti-democratic and authoritarian processes in Russia are continuing to take place. In Vilnius it is in our interest to support the pro-democratic and human rights activists in Russia," he adds.
Since the start of the Ukraine crisis Lithuania has undertaken a number of steps to increase the security alert in the country, such as reintroducing conscription.
"We have not identified a particular street yet, but we have this intention," Šimašius explains, adding that the issue being discussed now is whether the renaming process should be sped up.
"Typically, according to regulations, a street is named after a person 10 years after his or her death," he says. "It is for us to now discuss whether or not we will change this rule for this person and rename a street after Boris Nemtsov in the next 10 years."
"There was one proposal to rename a small street which is close to the Russian Embassy in Vilnius which would have added flavour to the gesture, however that was one council member's suggestion," the mayor says. "We do not have a specific shortlist of possible streets at the moment."
Asked why Vilnius should be the city to unveil a street honoring the Russian politician, Šimašius says that Lithuanians feel concerned by the Kremlin and Russia's increasingly illiberal shift.
"It is no secret that we in Lithuania have as a neighbour a country which has processes that are dangerous, undemocratic and anti-human rights," he says. "Our neighbor is behaving dangerously and we treat that as a very important issue. Our decision to honour Boris Nemtsov is an expression of solidarity."