Live PD is facing scrutiny after representatives of the reality TV show said they destroyed footage of a black man dying in police custody.
The cop show, hosted by Dan Abrams, the Chief Legal Affairs anchor for ABC News, has been pulled off the air in the wake of the protests against police brutality following the death of George Floyd, who died on May 25 when Minneapolis police officer Derek Chauvin knelt on his neck for more than eight minutes.
Javier Ambler II, a 40-year-old postal worker, died in March 2019 in police custody in an arrest by Williamson County, Texas. Sheriff's deputies and bodycam footage from the Austin Police Department, reported by CNN shows the 40-year-old in distress and repeatedly saying: "I can't breathe," as officers forcibly restrain him.
Deputies used tasers on him four times, with Ambler saying "save me," before the final shock was discharged by one of the officers restraining him, according to The Austin American-Statesman.
The local newspaper further reports that representatives for Live PD said footage of the incident had been destroyed and therefore they were unable to turn it over to Austin investigators. The publication along with KVUE-TV first reported details of Ambler's death earlier this week after months of requests for access to the footage.
Ambler, a father of two, was arrested in relation to a traffic violation which resulted in a car chase ending up in Austin. Records obtained by CNN state that Ambler exited the car with his hands up and was unarmed but resisted attempts to handcuff him.
The bodycam footage shows a struggle between Ambler and the officers, where he can be heard saying he has "congestive heart failure," and becomes unresponsive shortly after the officers place the handcuffs on him, while Live PD camera crews were present recording the incident.
Texas Attorney General Ken Paxton said Ambler's cause of death was congestive heart failure and hypertensive cardiovascular disease associated with morbid obesity, "in combination with forcible restraint," reported CNN.
A&E confirmed to Austin American-Statesman that "video of the tragic death of Javier Ambler was captured by body cams worn on the officers involved as well by the producers of Live PD who were riding with certain officers involved."
Their statement said that the network was not contacted by the investigators, adding: "As is the case with all footage taken by Live PD producers, we no longer retained the unaired footage after learning that the investigation had concluded."
Now three Williamson County commissioners have called for the resignation of Sheriff Robert Chody following Ambler's death and for his department's failure to provide evidence to the Travis County investigators.
Chody responded to the allegations in a statement, saying: "The Travis County DA's office has not contacted us for any reason related to this investigation. Any attempt to say we have slowed or impeded the investigation is absolutely false."
Ambler's parents Maritza and Javier said the footage of Floyd's death had brought up difficult memories of losing their son a year ago.
"I just pictured my son in that situation," she told CNN.
Newsweek had not received a response from A&E Network at the time of reporting and no new episodes or reruns of Live PD are scheduled to air.
A spokesperson told Deadline they are "evaluating" the right time to bring it back.
However, host Abrams urged that the show would not "abandon" its fans, tweeting: "To all of you asking whether #LivePD coming back. . .The answer is yes. All of us associated with the show are as committed to it as ever. We are still discussing some specifics but I want to assure the #LivePDNation that we are not abandoning you."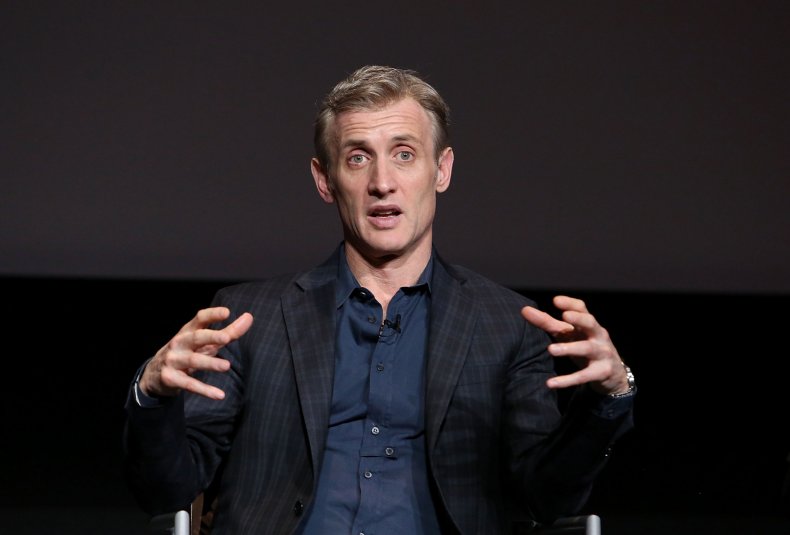 The uproar since Floyd's death has led to the cancelation of the long-running unscripted police series Cops from Paramount Network.
A Paramount Network spokesperson said via Deadline: "Cops is not on the Paramount Network and we don't have any current or future plans for it to return."
Now, there are calls for Live PD's cancellation, as Ambler's story gains traction on Twitter.
CA state assemblywoman Buffy Wicks tweeted: "@AETV should also do the right thing and cancel @OfficialLivePD. It is exploitative of those unwillingly filmed and broadcast, and it contributes to the glorification of overly aggressive and violent police tactics. Needs to end."
Screenwriter Chase Mitchell added: "This show was always subjugation porn. Now do Live PD, which is even f***ing worse."
Comedian Travon Free agreed: "Cancel Live PD too. This is pure garbage."
CNN commentator Keith Boykin tweeted: "Glad they're canceling the Cops TV show. It's time we stop making personal trauma a spectator sport."