Live Updates: Pfizer, Moderna COVID Vaccine Booster Coming Soon for U.S.
Individuals who received Pfizer or Moderna COVID vaccines may soon be given the recommendation to get a third booster shot.
Officials from President Joe Biden's administration told the New York Times that an announcement regarding the shots could come as early as this week. The recommendation for getting a booster shot will be eight months after the second dose was administered, they said.
White House Press Secretary Jen Psaki said during Tuesday's media briefing that the White House's COVID-19 team and health and medical experts will host a briefing Wednesday on booster shots.
"I would also note for your planning that you can expect to hear from the president on this topic as well following their briefing," Psaki told the media present at the briefing.
The booster shot would initially be made available to recipients of the two-dose Pfizer or Moderna vaccines. As for the one-dose Johnson & Johnson vaccine, officials told the Times that they are awaiting the results of the manufacturer's two-dose clinical trial, but expect to recommend another shot for recipients.
Even with a recommendation from the White House, the Food and Drug Administration (FDA) needs to provide the final authorization for booster shots. Just last week, the FDA authorized booster shots for the immunocompromised, and some have already begun receiving third doses throughout the country.
Anticipation of a third COVID-19 shot comes as the highly contagious Delta variant continues to spread and reports of breakthrough infections up the demand for additional protection against the virus. More than 252,000 total cases were documented in the U.S. on Monday, higher than the seven-day average of 141,365. New infections are especially concentrated in states like Florida and Mississippi, which are seeing record hospitalization rates and caseloads.
Some are denouncing the anticipated push for third shots in the U.S. as many countries struggle to provide first doses to citizens. Tedros Adhanom Ghebreyesus, director general of the World Health Organization, has called for a moratorium on booster shots to up inoculation rates in low-income countries.
"For the world not to have vaccinated all health and care workers - who have been on the frontlines of this pandemic – and those at most risk before boosters are even discussed is a shame on humanity," he wrote in an article shared on LinkedIn.
The live updates for this event have ended.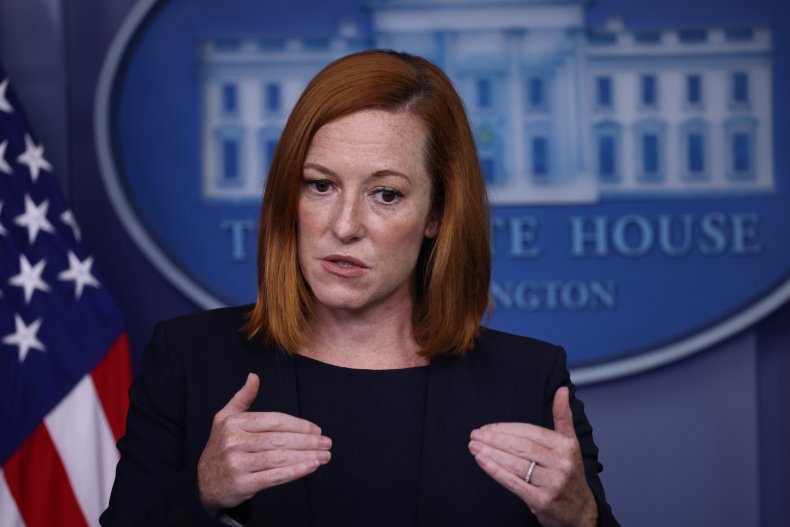 New York City Could Start Booster Rollout as Early as September
New York City residents could start getting booster COVID-19 booster shots as early as September, Mayor Bill de Blasio said Tuesday.
As the U.S. is expected to recommend all fully vaccinated people get a third shot, though it would await authorization from the U.S. Food and Drug Administration, de Blasio said at his morning briefing that "we want people to start thinking about this."
"There will be more and more opportunities for folks to get boosters and we're not only going to encourage it," he said. "We're going to make it easy and free, as always.
Public Health Specialist Concerned About Effects of Booster Shot on Initial Vaccination Campaign
Lawrence Gostin, a public health specialist at Georgetown University, warned that a new push for Americans to receive third COVID-19 vaccine shots could undermine the drive for people to receive their first, the Associated Press reported.
"We have to really make sure that while we're spending a lot of time and effort on third doses that we don't undermine our campaign for first vaccinations," Gostin said Tuesday. "That's truly the existential crisis in the United States."
He also cautioned that vaccine skeptics could further question the vaccine's effectiveness after the release of a third shot.
'You Can Expect to Hear from the President' About Boosters Wednesday, Jen Psaki Says
White House Press Secretary Jen Psaki said during Tuesday's media briefing that the White House's COVID-19 team and health and medical experts will host a briefing Wednesday on booster shots.
"I would also note for your planning that you can expect to hear from the president on this topic as well following their briefing," Psaki told the media present at the briefing.
Psaki did not indicate what President Joe Biden would address, but it is expected that his administration will recommend this week that all Americans receive a third shot of a two-dose COVID vaccine as a booster.
As U.S. Prepares to Offer Booster Shot, Some Countries Have Less Than 0.7 Percent Partially Vaccinated
As the U.S. is poised to issue a recommendation that all fully vaccinated people receive a third shot, some countries have yet to partially vaccinate 1 percent of their populations.
According to a tracker run by Bloomberg, Tanzania, the Democratic Republic of Congo, Haiti, Chad, Burkina Faso, South Sudan, Benin, Turkmenistan and Madagascar have less the 0.7 percent of their populations partially vaccinated.
Africa overall has less than 2 percent of the continent fully vaccinated. Meanwhile, 60 percent of the U.S. population received at least one dose as of Monday, and 50.9 percent are fully vaccinated, according to the Mayo Clinic.
CNN Medical Analyst Says Vaccine Boosters 'Not At All' Uncommon
CNN Medical Analyst Dr. Leana Wen said that booster shots for vaccines are "not at all unusual" as the U.S. considers a potential third dose of COVID-19 vaccines.
In an article posted on CNN, Wen explained that multiple doses of many vaccines are required reach certain levels of immunity, and the COVID-19 vaccine isn't the first or the last that requires multiple doses.
"The polio vaccine, for example, requires four doses. The hepatitis vaccine requires three doses. These vaccines are a series, meaning that the second, third or fourth doses are needed to achieve full immune protection. Most people are done for a lifetime once they've completed the full series," Wen said.
Wen also clarified that some vaccines warrant "boosts" to refresh immunity that can dull over time, including the tetanus-diphtheria vaccine.
WHO Director General Renews Calls for Moratorium on Booster Shots
Tedros Adhanom Ghebreyesus, director general of the World Health Organization, renewed calls for a moratorium on booster shots to up inoculation rates in low-income countries in an article posted on LinkedIn Saturday.
Ghebreyesus called the fact that booster shots were being considered before all healthcare and frontline workers were vaccinated worldwide a "shame on humanity."
"Of the more than four billion vaccine doses administered globally, 75% have been administered in just 10 countries. While in most low-income countries, just over 1% of people have received at least one dose. This gap between the haves and have nots is likely to grow even further as high-income countries announce that they will start giving booster shots out," Ghebreyesus wrote.
"This is why I have called for a moratorium on boosters to ensure that lifesaving vaccine supply can be directed to low-income countries where vulnerable populations need them right now," he added.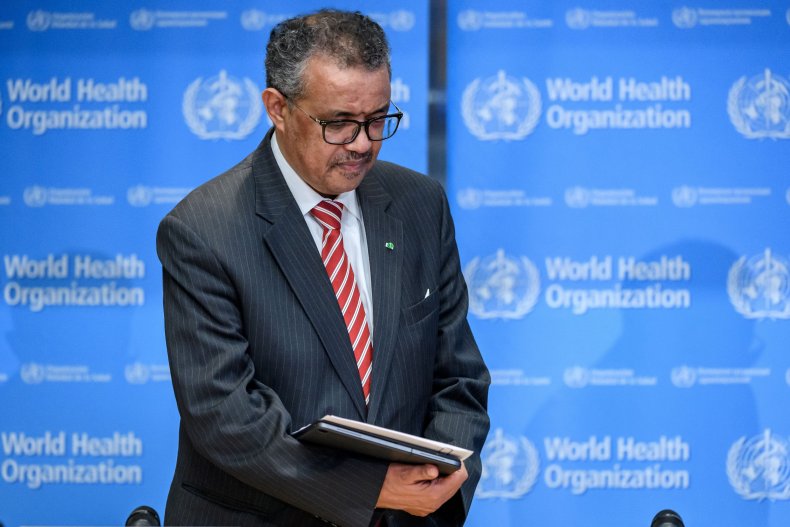 Vaccine Expert, Advocate Ask Wealthy Countries to Hold Off on Booster Distribution
A vaccine expert and an advocate for immunization in poor countries called for the world's wealthier nations to hold off on administering third COVID vaccine shots as many still wait to receive their first.
A Guardian op-ed co-authored by Oxford Vaccine Group Director Andrew Pollard and Seth Berkley of Gavi, the Vaccine Alliance, called for the West to refrain from taking shots away from those at risk of death or severe infection.
"Despite the reality that a million more people are expected to die of Covid across the world by December, and many more live in fear with no chance of getting vaccinated, governments in the west are now considering giving a third booster dose of vaccine to those who have already received two," Pollard and Berkley wrote. "In a time of great global human need, we need to clearly outline a strong scientific case for giving booster shots. And we must get the timing right; if some need a boost, this must not deny a lifesaving vaccine to those who should be at the top of the list."
Breakthrough Cases Accounted for 1.7% of Confirmed Cases in U.S. by End of July
Data on breakthrough COVID-19 cases in 24 U.S. states shows that fully vaccinated people who contracted the virus made up 1.7% of confirmed cases at the end of July, Bloomberg reported.
Around 57% percent of people in those states were fully vaccinated. The share of fully vaccinated people who have the virus is higher than the average in certain states. This includes Alaska and Arizona, in which fully inoculated people accounted for 4 percent and 5.9 percent of cases, respectively, at the time of the report.
One study showed that infection rates were three times lower among the fully vaccinated, with one in 82 unvaccinated people testing positive for COVID and one in 250 fully vaccinated people testing positive for COVID.
Some Locations Beginning to Offer Booster Shots for Immunocompromised
CVS and Walgreens are among the locations beginning to offer COVID-19 booster shots that were authorized for the immunocompromised by the U.S. Food and Drug Administration last week.
CVS is allowing qualifying people to schedule appointments online, as long as they can confirm their eligibility while setting up their shots and again before they receive it, ABC 7 reported.
Walgreens is offering same-day appointments on a walk-in basis at certain stores. Those seeking to get the shot must bring their vaccine card and confirm their eligibility.
Not all the immunocompromised, however, are eligible to receive the booster. Under the FDA's authorization, organ transplant recipients, cancer patients and people facing similar levels of immune system compromise are able to get the shot.
Former Senior COVID Response Advisor to Biden Warns Boosters in U.S. Could Cause More Variants
Andy Slavitt, a former senior advisor for COVID-19 response in the Biden administration, warned in a Twitter thread Monday that booster shots could increase the risk of more variants forming.
"Here's how: variants are threatened by the vaccine & will mutate the more unvaccinated people exist. And if we keep giving the same people the vaccine we won't get there," Slavitt said in a Tweet.
He also spoke of the moral debate of the U.S. and other wealthy countries continuing to use the world's vaccine supply for booster shots when many haven't had access to one dose in poorer countries.
"If we want the vaccine to protect us against symptoms and transmissions (in the first world), then we do so at the cost of others around the globe & the cost of future variants," Slavitt tweeted.
COVID Booster Shots 'Likely' to be Needed by Everyone, Dr. Anthony Fauci Said Last Week
Dr. Anthony Fauci, director of the National Institute of Allergy and Infectious Diseases and chief medical adviser to the president, said that COVID-19 booster shots for everyone will "likely" be available "some time in the future" during a Thursday appearance on CBS This Morning
"We're already starting to see indications in some sectors about a diminution over time, that's durability," he said.
While Fauci said that experts "don't feel we need to give booster right now," with the exception of the immunocompromised, they're tracking data in real time to guide any decisions on advising all people to get a third shot.
"When it does get to a certain level, we will be prepared to give boosters to those people, but from what you just said a moment ago, it is imminent that we will be giving it to immune compromised," he said.
Pfizer-BioNTech, Moderna Stand to Make Billions from COVID Booster Shots
Pfizer, BioNTech and Moderna are projected to make billions from sales of COVID-19 booster shots as the U.S. is expected to recommend fully vaccinated people of all ages get a third dose.
The three drug manufacturers have accumulated more than $60 billion from vaccine sales for 2021 and 2022, Reuters reported. Analysts expect Pfizer and BioNTech to make an additional $6.6 billion and Moderna to make an additional $7.6 billion mostly from booster shot sales in 2023.
The U.S. Food and Drug Administration already authorized a third shot of the Pfizer and Moderna vaccines for immunocompromised people last week.
Senior Citizens Will Need COVID Booster Shot in Next 2 Months, Harvard Epidemiologist Says
An epidemiologist from Harvard said that fully inoculated senior citizens will need a COVID-19 booster shot within the next couple months to stay protected against the virus.
Dr. Michael Mina, an assistant professor of epidemiology at the university, told New York magazine in an interview that those higher in age could become more vulnerable to COVID-19 and the highly contagious delta variant the "further and further out" they get from their second shot.
"I can almost guarantee that our senior citizens will get boosters in the U.S. in the next two months, I think the [Centers for Disease Control and Prevention] is going to recommend it — there's no way they're not," Mina said.
The expected recommendation from the Biden administration will apply to vaccine recipients of all ages.
Pfizer, BioNTech Submit Phase 1 Data to FDA for Evaluation of Booster Shot
Pfizer and BioNTech announced Monday that they had submitted Phase 1 data to the U.S. Food and Drug Administration for the evaluation of a booster shot for their two-dose COVID-19 vaccine.
In a press release, Albert Bourla, Pfizer's chairman and chief executive officer, said that data indicated a third shot could produce antibody levels "that significantly exceed those seen after the two-dose primary schedule."
"Vaccination is our most effective means of preventing COVID-19 infection – especially severe disease and hospitalization – and its profound impact on protecting lives is indisputable. Still, with the continuing threat of the Delta variant and possible emergence of other variants in the future, we must remain vigilant against this highly contagious virus," Bourla said.
Ugur Sahin, CEO and co-founder of BioNTech, echoed Bourla's message that a third shot could help address the spread of the virus and its variants.
"This initial data indicate that we may preserve and even exceed the high levels of protection against the wild-type virus and relevant variants using a third dose of our vaccine. A booster vaccine could help reduce infection and disease rates in people who have previously been vaccinated and better control the spread of virus variants during the coming season," Sahin said in the release.