Liz Cheney Added to Pelosi's Capitol Riot Commission Amid Battle With GOP Leaders
Speaker of the House Nancy Pelosi, a California Democrat, officially named Rep. Liz Cheney, a Wyoming Republican, to serve on the select House committee that will investigate the Capitol riot that took place on January 6.
Cheney has been an outspoken critic of former President Donald Trump and fellow GOP lawmakers in the wake of the violence carried out by Trump's supporters during the storming of the Capitol. The Wyoming Republican was ousted from her No. 3 leadership role in May after she repeatedly condemned Trump and criticized fellow Republicans for continuing to support the former president.
The list of committee members appointed by Pelosi also includes Reps. Bennie Thompson of Mississippi, Zoe Lofgren of California, Adam Schiff of California, Pete Aguilar of California, Stephanie Murphy of Florida, Jamie Raskin of Maryland and Elaine Luria of Virginia. Cheney was the only Republican nominated by Pelosi, but GOP House Leader Kevin McCarthy will be allowed to nominate five members in "consultation" with the speaker.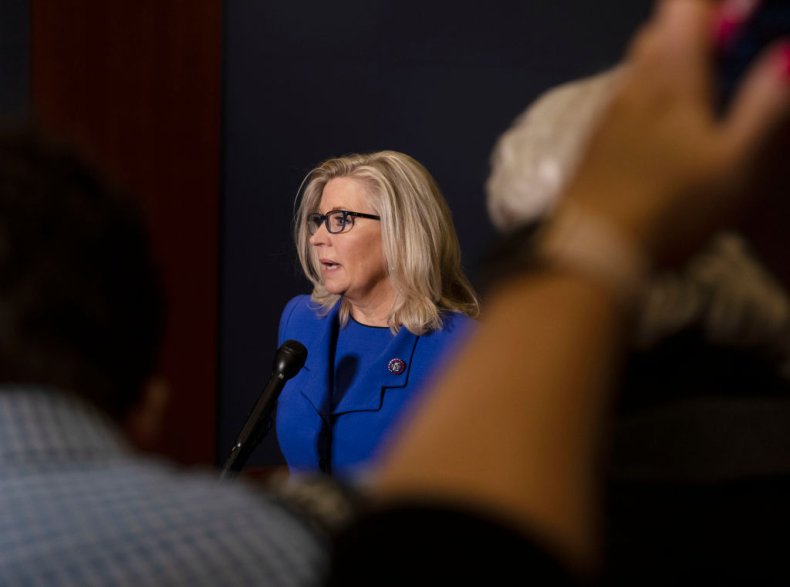 Cheney said she was "honored" to serve on the committee in a statement issued after her appointment was announced.
"What happened on January 6 can never happen again. Those who are responsible for the attack need to be held accountable and this select committee will fulfill that responsibility in a professional, expeditious, and non-partisan manner," the Republican congresswoman said.
"Our oath to the Constitution, our commitment to the rule of law, and the preservation of the peaceful transfer of power must always be above partisan politics," she asserted.
Punchbowl News and CNN reported McCarthy threatened to strip any member of the Republican caucus from their current committee assignments if they accepted an offer from Pelosi to serve on the committee. Cheney and anti-Trump Republican Rep. Adam Kinzinger of Illinois were the only two GOP lawmakers to vote in favor of the new select committee moving forward. A previous bipartisan commission proposal was backed by 35 Republican House members, but was blocked from moving forward by GOP senators.
"Earlier this month, along with 34 other House Republicans, I supported the establishment of a bipartisan independent commission to investigate the attack of January 6. As I've said before, that would have been the best way to address the dangerous assault on the institutions of our democracy. Although that bill passed the House, it was defeated in the Senate. It is right to be wary of an overtly partisan inquiry. But Congress is obligated to conduct a full investigation of the most serious attack on our Capitol since 1814," Cheney said in a statement explaining her vote on June 30.
"We must ensure that what happened on January 6, 2021 never happens again," she said.
Kinzinger issued a similar statement, saying the country needed a "full accounting" of what happened when the pro-Trump mob attacked the Capitol.
"With the number of conspiracy theories being perpetuated by media outlets and spreading wildly online, we have to push back with the facts and ensure what happened on January 6 never happens again. We have to put the partisan political divisions aside and put the interests of our country and our democracy at the forefront. And as I said before, we cannot let fear stop us from doing what is right," he said.
Newsweek reached out to Pelosi's and Cheney's press representatives for further comment.
This story has been updated with further information and a statement from Cheney.