Liz Cheney Blasts 'Putin Wing of the GOP' After Ret. Col. Macgregor's Zelensky Remarks
Rep. Liz Cheney (R-WY) slammed Douglas Macgregor, describing him as part of the "Putin wing of the GOP" after he said Russian forces had initially been "too gentle" in Ukraine and he described Ukrainian President Volodymyr Zelensky as a "puppet."
In an interview on Fox Business on Friday, Macgregor—a retired U.S. Army colonel who served under former President Donald Trump as senior adviser to then-Acting Defense Secretary Christopher Miller—also said he didn't "see anything heroic" about Zelensky.
Cheney rebuked Macgregor in a tweet on Saturday.
"Douglas MacGregor, nominated by Trump as ambassador to Germany; appointed by Trump as sr advisor to the Secretary of Defense, says Russian forces have been 'too gentle' and 'I don't see anything heroic' about Zelensky," Cheney wrote. "This is the Putin wing of the GOP."
Cheney's office and Macgregor have been contacted for comment.
Cheney's comment came after former Vice President Mike Pence on Friday said there was "no room" in the GOP for those who used positive language to describe Russian President Vladimir Putin amid his invasion of Ukraine.
"There is no room in this party for apologists for Putin. There is only room for champions of freedom," Pence said, days after Donald Trump described Putin as "genius" and "very savvy."
In his interview, Macgregor told host Stuart Varney: "The first five days Russian forces I think frankly were too gentle. They've now corrected that. So, I would say another ten days this should be completely over."
Macgregor went on to say that the war could have "ended days ago" if Zelensky had acquiesced to what Russia wanted.
"The Russians have made it very clear what they want is a neutral Ukraine. This could've ended days ago if he accepted that," he said.
After Varney remarked that it sounded like Macgregor didn't approve of Zelensky's stance, he replied: "Oh, I think Zelensky is a puppet and he is putting huge numbers of his own population in unnecessary risk."
Macgregor then laughed when Varney was asked if he thought Zelensky was a hero. Many have praised the Ukrainian leader for remaining in Kyiv despite warnings that he was being targeted for assassination.
"He's not a hero?" Varney said. "I mean he's standing up for himself and his own people. You don't think he's a hero?"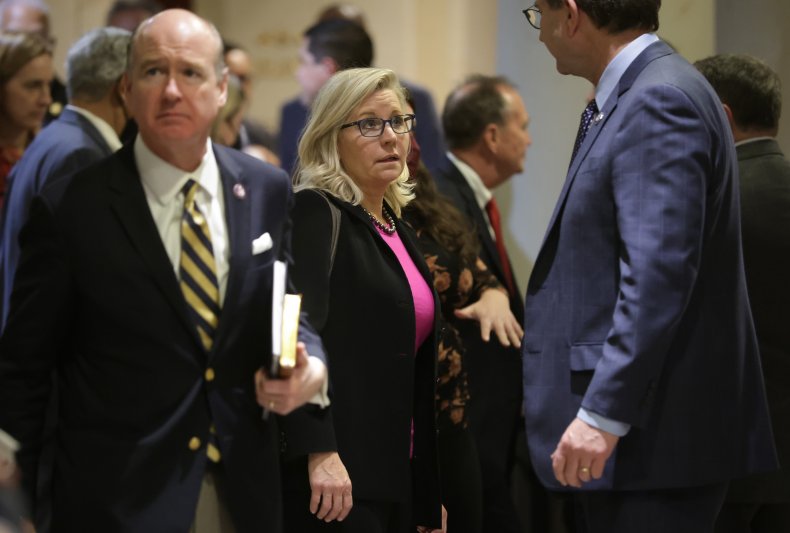 "No, I do not. I don't see anything heroic about the man," Macgregor said. "And I think the most heroic thing that he can do right now is to come to terms with reality. Neutralize Ukraine. This is not a bad thing. A neutral Ukraine would be good for us as well as for Russia. It would create the buffer that frankly both sides want but he is, I think, being told to hang on and try to drag this out which is tragic for the people that have to live through this."
"I'm inclined to disagree with you, Colonel," Varney said.
That interview came after Macgregor came under fire for saying in another Fox interview that the U.S. should not provide military aid to Ukraine and that Russian President Vladimir Putin should be allowed to seize parts of the country.
Macgregor also said that Putin had no intention of pushing west, prompting Fox News' national security correspondent Jennifer Griffin to fact-check Macgregor and say he sounded "like an apologist for Putin."
"There were so many distortions in what he just said, and talking about the West and NATO vilifying Putin and sounding like an apologist for Putin," Griffin said. "I don't think anyone that I've spoken to here at the Pentagon or elsewhere in Western intelligence believes they know how far Putin wants to go."