Liz Cheney Floats Idea Trump Tweet Attacking Pence During Riot Meant to 'Provoke Violence'
Republican Rep. Liz Cheney suggested Sunday that former president Donald Trump's tweet chastising Mike Pence while a mob of his supporters stormed the Capitol complex was, potentially, indicative of "a premeditated effort to provoke violence." The Wyoming congresswoman and Republican Conference chair discussed Trump's conduct surrounding the January 6 insurrection during an appearance on Fox News Sunday, which aired just days before his impeachment trial is scheduled to begin in the U.S. Senate.
"There is a massive criminal investigation underway," Cheney said during the interview with host Chris Wallace. "There will be a massive criminal investigation of everything that happened on January 6, and in the days before. People will want to know exactly what the president was doing. They will want to know, for example, whether the tweet that he sent out, calling Vice President Pence a 'coward' while the attack was underway...whether that tweet, for example, was a premeditated effort to provoke violence. There are a lot of questions that have to be answered."
Trump failed to immediately condemn rioters who participated in the Capitol siege. Instead, he first denounced Pence for the former vice president's decision to certify results of the general election in a message shared to Twitter.
"Mike Pence didn't have the courage to do what should have been done to protect our Country and our Constitution, giving states a chance to certify a corrected set of facts, not the fraudulent or inaccurate ones which they were asked to previously certify," Trump wrote, furthering unsubstantiated claims that encouraged followers to question the election's outcome. The tweet has since been deleted.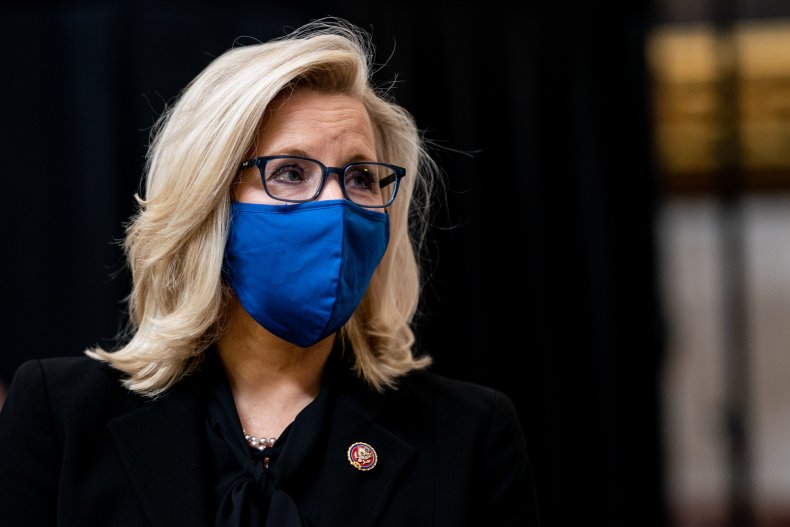 The House of Representatives voted to remove Trump from office in January, about one week after his followers breached the Capitol during a violent siege. Five people, including one Capitol Police officer, died as a result of the mass riot, and dozens were injured.
The attack quickly followed a rally near the White House where Trump continued to pedal baseless accusations of election fraud in a last-ditch effort to challenge President Joe Biden's victory. Trump proponents from across the country traveled to Washington, at the former president's urging, to attend the rally. It took place on the same day that members of Congress held joint sessions to certify Biden's Electoral College win, and thereby officiate his election win.
Many pointed to Trump's inflammatory rhetoric concerning voter fraud ahead of, and during, the Capitol attack as likely catalysts for the riot itself in its aftermath. The former president had promoted these allegations relentlessly following November's general election, despite no evidence to support them.
On January 13, members of the House voted to impeach Trump for "incitement of insurrection." Cheney was one of 10 Republican representatives who supported the impeachment article's passage.
The high-ranking congresswoman was subject to serious critique from Republicans at federal and state levels in response to her impeachment vote. After a group of House Republicans pushed to remove Cheney's leadership title, ultimately unsuccessfully, the Wyoming GOP Party voted to censure her on Saturday, calling for the lawmaker's resignation.
During Sunday's interview, Cheney told Wallace that she does not plan to step down. The Senate will meet to commence Trump's impeachment trial, the second to occur since his presidency began, on Tuesday.
Newsweek reached out to Cheney's office for further comment but did not receive a reply in time for publication.