Liz Cheney Reacts to Donald Trump's Jan. 6 Pardon Remarks: 'He'd Do It All Again'
Liz Cheney has condemned former President Donald Trump's suggestion that—should he return to the White House—he would consider pardoning those who attacked the U.S. Capitol on January 6, 2021.
Trump told thousands of his supporters at a rally in Texas on Saturday that rioters who stormed the Capitol in an apparent effort to disrupt the formal certification of President Joe Biden's Electoral College victory are being treated "so unfairly."
He later floated the idea that they would receive "pardons" if he becomes president again.
Republican Cheney, a fierce critic of Trump and the vice chair of the nine-person committee investigating the deadly January 6 riot, responded to the remarks on Twitter.
"Trump uses language he knows caused the Jan 6 violence; suggests he'd pardon the Jan 6 defendants, some of whom have been charged with seditious conspiracy; threatens prosecutors; and admits he was attempting to overturn the election," she tweeted on Monday morning.
"He'd do it all again if given the chance."
Her message follows remarks Trump made at a rally in Conroe, Texas, on Saturday night.
Trump, who has flirted with running for the Republican presidential nomination in 2024, said: "If I run and if I win, we will treat those people from January 6 fairly. We will treat them fairly. And if it requires pardons, we will give them pardons because they are being treated so unfairly."
Trump was impeached by the House for his role in inciting the insurrection, but acquitted by the Senate.
Sen. Susan Collins, one of seven GOP senators who voted to convict Trump on impeachment charges, criticized Trump's suggestion that he would pardon rioters.
She told ABC's This Week that Trump should not have made the remarks. "We should let the judicial process proceed," she said.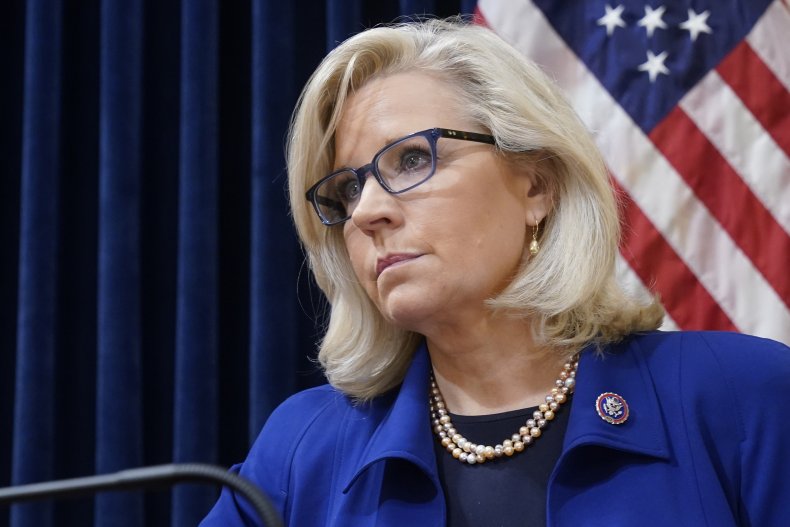 Republican Sen. Lindsey Graham said Trump's comments were inappropriate. "I don't want to reinforce that defiling the Capitol was OK," Graham said on CBS' Face the Nation.
"I hope they go to jail and get the book thrown at them, because they deserve it," Graham said of the January 6 rioters.
Trump's remarks were also criticized by John W. Dean, who served as White House counsel under former President Richard Nixon, as "the stuff of dictators."
"This is beyond being a demagogue to the stuff of dictators. He is defying the rule of law," Dean tweeted. "Failure to confront a tyrant only encourages bad behavior. If thinking Americans don't understand what Trump is doing and what the criminal justice system must do we are all in big trouble!"
More than 700 people have been arrested and charged in connection to the January 6 riot so far.
The tally includes more than 150 people charged with assaulting police officers, more than 50 charged with conspiracy and charges of seditious conspiracy against members of the far-right Oath Keepers group, according to The Associated Press.
Updated 1/31/22, 9 a.m. ET: This article has been updated to include additional background information.