Locke & Key seems to have been a hit for Netflix, who released the first season in mid-February. The fantasy series, based on a series of graphic novels by Joe Hill and Gabriel Rodriguez, has been sitting in the Netflix top 10 since its release, making it very likely that the show will get a Season 2. However, the streaming service has not confirmed whether there will be more episodes of the fantasy show.
However, Locke & Key showrunners Carlton Cuse and Meredith Averill have revealed that the writers room for the show is already working on Season 2, suggesting they think there is a strong chance the series will be recommissioned for more episodes.
For example, Cuse told Collider, "although Netflix has not picked up season 2, and their policy is not to do that until they have 30 days of data on the show, they have paid for a writers' room. We're in the middle of writing season 2, so we're optimistic and hopeful that we're gonna get a chance to make season 2. We very much know what it is because Meredith and I are in the middle of overseeing the writers' room and we're working on that right now."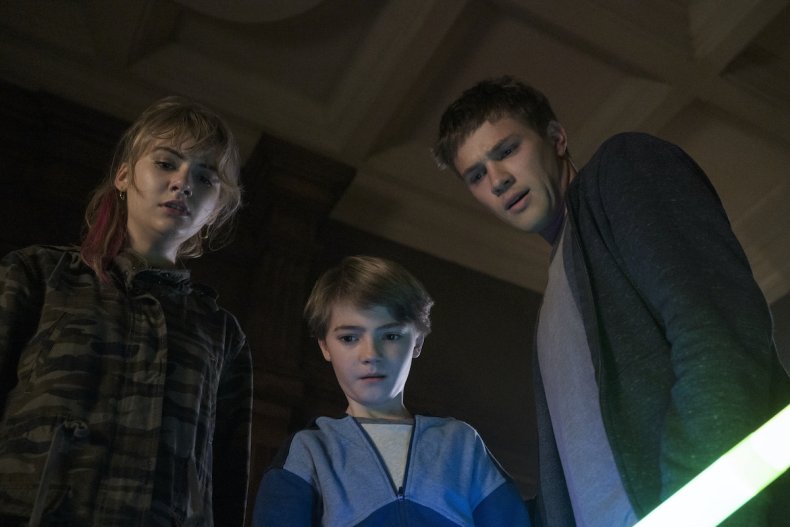 If Cuse is correct and Netflix is waiting for 30 days to get the first month of viewing data from the show, then the earliest that fans can expect to know about Locke & Key Season 2 would by Monday, March 9, though it may be a few weeks after that that the streamer actually publicly confirms the order.
However, huge hits for the network have got reordered earlier than this 30-day time period. Recently, for example, Sex Education got commissioned for Season 3 just 24 days after Season 2 was dropped onto Netflix. However, as Locke & Key is in its debut season the streamer may wish to wait a little longer to get the full picture of how many people are watching the season in its entirety before making a decision.
In a Netflix video, the showrunners gave some hints of exactly what fans could expect from Locke & Key Season 2, which is expected to be released in February 2021. The show will pick up from the season finale, which saw Dodge (Laysla De Oliveira) trick the Lockes into throwing Ellie (Sherri Saum) into the Black Door.
Cuse said of this: "What that means for Ellie, whether Ellie is dead, a demon, in suspension ...well that's kind of a Season 2 question."
Locke & Key is streaming now on Netflix.