Will 'Locke & Key' Season 4 Happen? Netflix Seals the Fate of Hit Series
Locke & Key is airing its third season, continuing the adventures of Tyler (played by Connor Jessup), Kinsey (Emilia Jones) and Bode Locke (Jackson Robert Scott).
But how long will those adventures go on? Netflix has already announced the future of the show, meaning Locke & Key fans know whether there will be a fourth season of the show or not.
Here's what we know about the future of the show, and what its makers have said about its fate.
Will there be a season 4 of Locke & Key?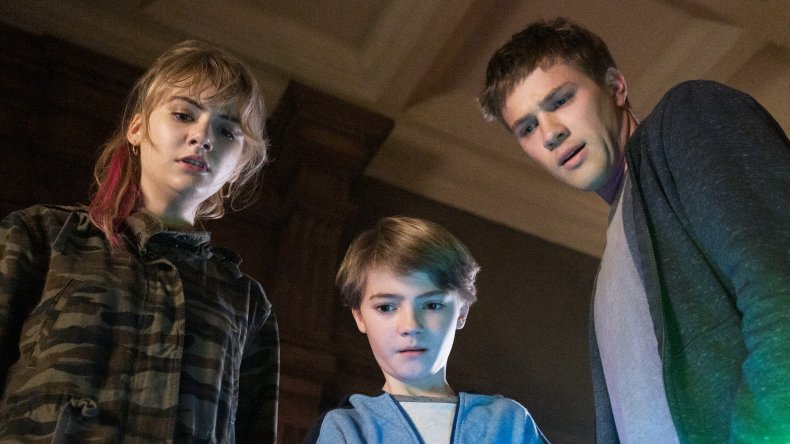 Sorry, Keyhouse fans—the show will not be returning as season four has been confirmed to be the final outing for the Locke family.
A three-season run has been pretty typical for Netflix shows, the vast majority of which do not make it past seasons three or four unless they are Stranger Things-style juggernauts.
The reasons for this are numerous, but one major factor is that Netflix is a subscriber-based business. Past a certain point, shows do not bring in new subscribers – which will make sense to anyone who has thought about starting a show only to be put off by how much they have already missed.
Per the show's makers, however, it was their decision to end Locke & Key after season three. At the time of the show's ending being announced, co-showrunners Carlton Cuse and Meredith Averill released a statement that read: "Once we began working on the series, we felt three seasons was the ideal length to bring the story of the Locke family and their Keyhouse adventures to a satisfying conclusion.
"As storytellers, we are grateful that we had the opportunity to tell our version of Joe Hill and Gabriel Rodriguez's incredible story exactly the way we wanted. We're keeping the magical keys, though, for our own personal use."
This statement comes despite the fact that there is plenty more of the comic book series they could choose to adapt. The Joe Hill/Gabriel Rodríguez series has six different "series arcs" across its five-year, 37-issue original run.
It seems that those stories, however, will remain on the page. In fact, the cast has long moved on from the show – filming for season three wrapped in fall 2021.
Some of the cast, in fact, have already moved on to other projects. Emilia Jones, for example, received a BAFTA nomination earlier in 2022 for CODA, the movie that also took home Best Picture at the 2022 Oscars.
Co-showrunner Carlton Cuse has also moved on to new TV shows, serving as an executive producer on the upcoming Apple TV+ show Five Days at the Memorial and a new TV version of the cult novel The Hitchhiker's Guide to the Galaxy.
Locke & Key seasons 1 to 3 are streaming now on Netflix.