Why is Netflix Canceling So Many Shows?
Over the last few weeks, a number of big-name Netflix shows have been renewed for their final seasons. Most recently, the streamer canceled both The Chilling Adventures of Sabrina and Dead to Me, both of which will release their final episodes in late 2020 and 2021. Though the streaming service does not reveal many of their viewing figures, both were popular shows that spent multiple days in the Netflix top 10. As such, fans have been wondering why Netflix is canceling so many of their shows.
The stats certainly seem to bear out the fact that Netflix is canceling more of its shows, and more quickly. Of the over 40 English-language live-action comedies and drama the streamer ordered this year, 16 (around 35 percent) have already ended after one season: Four mini-series that were intended to run for one season, plus Shadow, Chambers, V Wars, Soundtrack, Turn Up Charlie, Huge in France, No Good Nick, Lunatics, It's Bruno!, Daybreak, Merry Happy Whatever and Astronomy Club.
This is part of a wider trend of Netflix ending its shows earlier and earlier. Of all the shows that have been canceled so far by the streamer, a third of shows that debuted in 2015 made it to Season 3, compared to just 10% of shows that began in 2018. And while in 2016 one-fifth of shows ended after one season, by 2018 over double that would be axed after their first batch of episodes.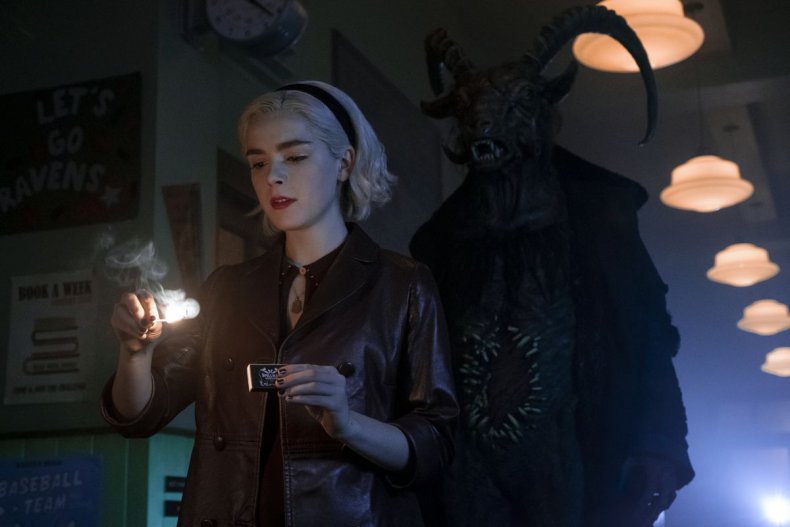 One of the reasons for this is that Netflix is producing far more shows than it was even a few years ago. In 2013, when the streamer had only three originals, it had an incentive to keep these shows running—House of Cards ended after Season 6, Hemlock Grove after Season 3, and Orange Is the New Black after Season 7.
However, now the streamer has hundreds of original shows from all over the world, it no longer has any reason to keep a show running if it does not perform as Netflix wants it to.
Newsweek has reached out to Netflix for comment but had not received a response from the company at the time of reporting.
What does success look like for a Netflix show? Per a letter the streamer sent to the British Government, they follow three metrics:
"Starters"—Households that watch two minutes of a film or one episode in a series.
"Completers"—Households that watch 90 percent of a film or season of a series.
"Watchers"—Households that watch 70 percent of a movie or one episode in a series.
The company gives its creators this data after the first seven days after a show's release and after 28-days. During that time, they presumably will renew shows that have a lot of "watchers" and "completers," and shows that see a lot of people moving from "starters" to "completers".
However, these are not the only things that Netflix is looking at according to numerous statements made for those working for the company. At a conference in 2019 reported on by Deadline, for example, head of original content Cindy Holland said: "It's a combination of things.
"When we're investing, we decide how much to invest based on the audience that will show up. If the audience doesn't show up, we think about the reason to continue to invest in something that doesn't do as well as we had hoped. Obviously, critical acclaim is important too, but we're really about trying to stretch our investment dollars as far as we can and make good on our investors' money—it's theirs, not ours."
With Netflix subscriber numbers ever-growing and more and more shows constantly being made, presumably, the success that a show has to have to warrant a new season becomes bigger and bigger, perhaps explaining why series that would have run to three or more seasons in the past are now ending after one or two—and why even major shows cannot seem to make it past Season 3 or 4.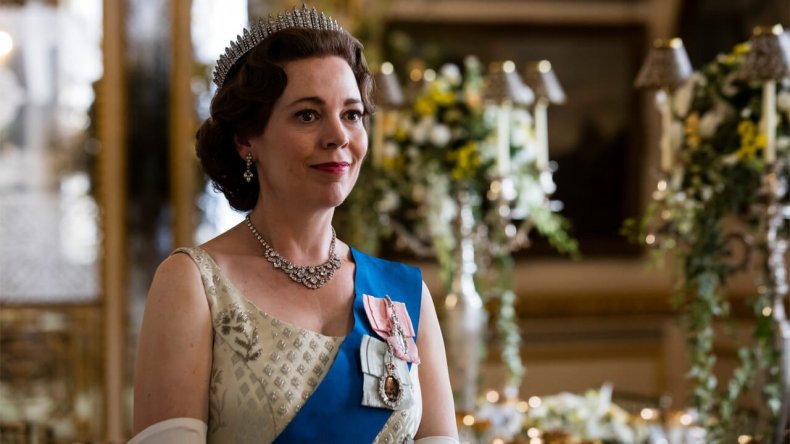 According to that same Deadline piece, a show really has to be a gigantic, The Crown, or Stranger Things-level hit to make it past 30 episodes. After that time, per an insider, "a show doesn't serve a purpose [anymore]...there is no reason for the network to continue to invest in it."
It is also believed that, due to the type of deals Netflix makes with its show creators, these shows get much more expensive to make after Season 3, meaning that they have to be huge successes for the streamer, which are watched by both existing users and new users, to make it past that point to make them more viable than new shows. At its core, a show has to bring in more money for Netflix than it costs to make, and the more expensive a show gets to make, the more viewers and new subscribers it has to bring in.
As a business built almost entirely attracting new subscribers, shows that bring in new audiences are likely seen as more valuable to the business as those that are popular with the users Netflix already has. This might explain why the streamer orders so many teen dramas, which appeal to viewers drawn in by existing shows like 13 Reasons Why and the To All The Boys movies and keep those users subscribed, but why so many of these are short-lived.
This also explains why Netflix has been increasingly focusing on foreign-language content from new countries and in new languages—these are more likely to bring in audiences who are not already subscribers. This may explain why the streaming giant began developing its first slate of African shows in 2020 and why they announced plans to spend $400 million in content from India in 2019 and 2020.
As such, the only way viewers may be able to save a favorite show and get it another season is by encouraging people to subscribe to the service and watch it—and watch it to completion.