'Loki' Filming Locations: The TVA Building is a Real Hotel That Marvel Has Used Before
Loki Episode 1 is streaming now on Disney+. The episode sees the god of mischief, played by Tom Hiddleston, working his way through the brutalist bureaucracy of the Time Variance Authority (TVA) after being captured in the act creating a variant timeline that could kick off a multiverse of mayhem—or at the very least the movie Doctor Strange and the Multiverse of Madness.
In the Disney+ show, the TVA offices seem to be in a futuristic city outside of time. In reality, the offices are an actual hotel in the United States—one that eagle-eyed Marvel fans may have already spotted from another project.
Where was Loki filmed?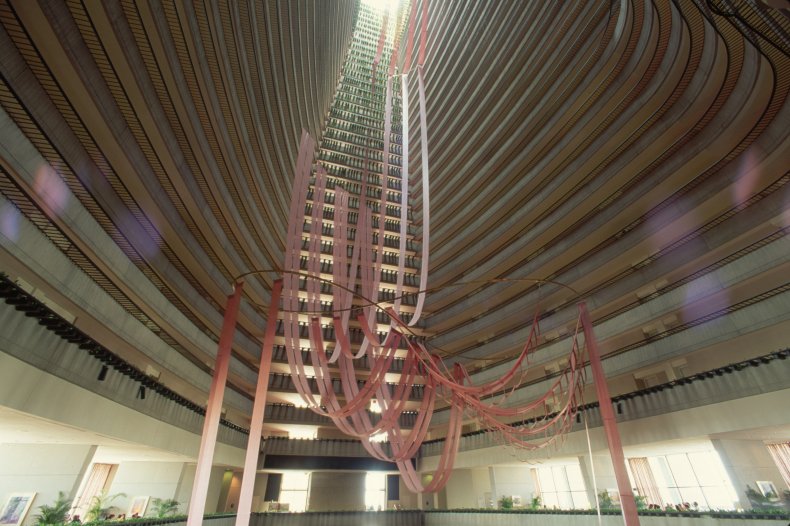 The TVA offices are right in the heart of Atlanta, a city that has been the filming home for many Marvel projects.
The building that much of the Disney+ series was set in is the Atlanta Marriott Marquis, a 52-story building that is one of the 15 highest buildings in the city. Completed in 1985, the hotel is known locally as the "Pregnant Building," due to the fact that it bulges at its base.
What makes the location so appealing to directors is the massive atrium at the heart of the building, which rises nearly 150 meters into the air and divides the building in two parts connected by elevator shafts. It had the record for the biggest atrium in the world before it was beaten by Dubai's Burj Al Arab in 1999.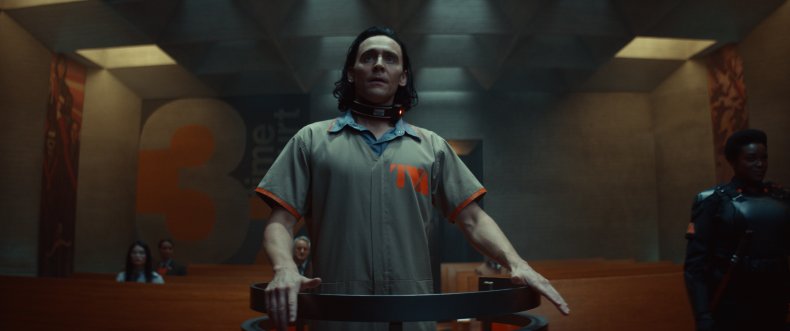 Viewers got a glimpse of this magnificent atrium in the trailer for Loki, when it was seen as the atrium of the TVA offices, and home of giant statues paying tribute to the Time Keepers who control the MCU timeline.
This distinctive architecture has made the Marquis a hotel that many directors have filmed in. The hotel was featured in The Hunger Games franchise, playing the tribute center in the Capitol. Other movies that have been shot there include Flight, starring Denzel Washington, and the original Hannibal Lector movie, Manhunter.
The location has also been used by Marvel before—though, as the scene did not appear in the film it was shot to promote, the building can still be canonically considered as the TVA headquarters. In one of the trailers for Spider-Man: Homecoming, Michael Keaton's Vulture can be seen plunging down the center of the Marquis atrium.
As well as providing an interesting location for TV and film, the Marquis is a working hotel that Marvel fans can stay in. Viewers who want to stay in the TVA offices can book one of over 1,600 rooms at the hotel, with prices starting at around $190 per night, according to Booking.com.
Loki airs Wednesdays on Disney+.