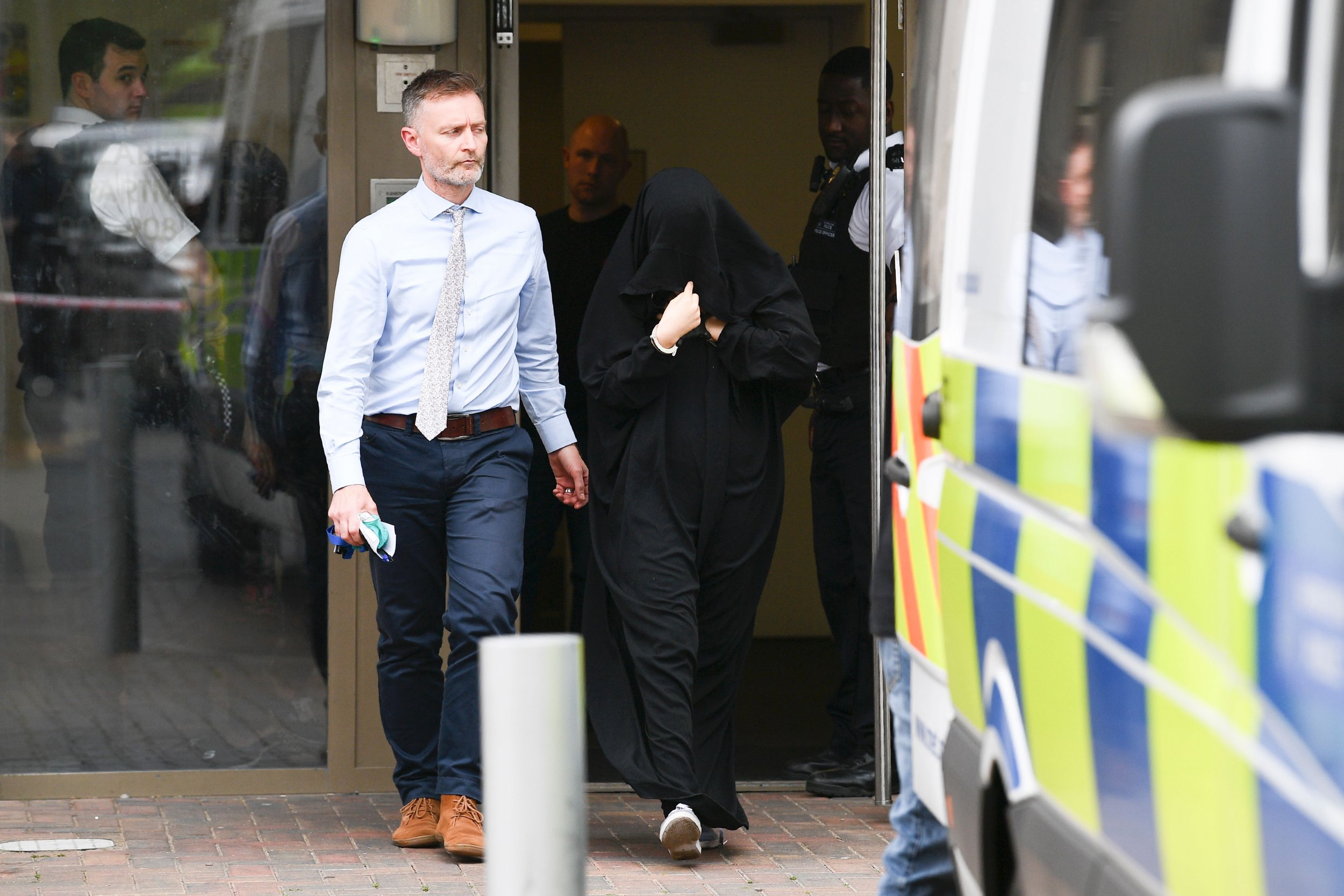 British counter-terror police arrested 12 people in an east London suburb on Sunday in connection with the attack in central London that left seven people dead.
Officers carried out the arrests in Barking and are continuing to search a number of addresses in the area. One of the houses searched belonged to one of the attackers.
"The investigation into last night's horrific attack in London is progressing rapidly as the Metropolitan Police Service (MPS) continue to piece together exactly what occurred," the force said in a statement.
A photographer for AFP news agency showed images of police leading away women with Islamic veils covering their faces. Whether they were among the 12 arrested remains unclear.
Police have cordoned a block of flats in the area. Despite the arrests, authorities say the attack is over and they believe they killed all of the perpetrators—three men—at the scene on Saturday night just after 10 p.m.
The gang drove a van into civilians on London Bridge before exiting the vehicle and stabbing civilians at random. They were wearing fake suicide vests, police said, a tactic aimed at causing more uncertainty and fear. The attack killed seven and wounded 48.
Authorities raised the threat level in Britain to 'critical' last month following a suicide bomb blast at an Ariana Grande concert that killed 22 people in Manchester. It was subsequently dropped to 'severe,' meaning an attack was still likely but not imminent.
.
Home Secretary Amber Rudd said on Sunday that it will not be raised again because police believe there are no perpetrators still at large.
In Borough Market, a popular nightspot for Londoners and tourists, civilians had to scramble to safety or hide in the places where they were enjoying their night on what was a warm summer's evening.
Tommy Crowe, who was drinking at the nearby Katzenjammers bar, a popular German drinking hole on Southwark Street, told Newsweek earlier that the scene was "like something out of a film."
"[The bar] is underground so nobody had any idea what was happening outside. Then the police stormed in telling everyone to get under the tables," the 28-year-old said. They were held for 10 minutes in the bar, before police "walked people out in groups with our hands behind our heads."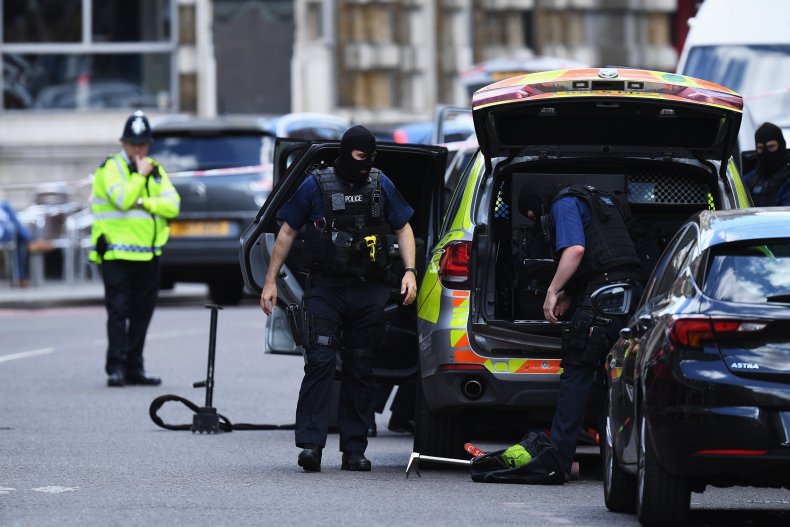 Outside, he saw "police standing over bodies, armed police running around, paramedics treating people with wounds."
Read more: Theresa May vows battle against Islamist extremism following London attack
On Sunday, British Prime Minister Theresa May said there was "too much tolerance" of Islamist extremism in Britain, vowing to tackle "preachers of hate" and calling on internet companies to do more to deny extremists "safe space" online. No group has claimed responsibility for the attack but eyewitnesses say they heard the attackers shouting: "this is for Allah."
"It is time to say enough is enough," she said in a televised statement.
She said Thursday's parliamentary election would go ahead as planned but she and opposition leader Jeremy Corbyn suspended campaigning on Sunday. May has come under fire from her main challenger for thousands of cuts made to Britain's police force.
The attack represents the third on British soil in three months, after the Westminster attack in March that left five people dead, and the Manchester bombing last month. Saturday's attack appeared to mimic the Westminster assault, where the car was used for an initial impact, before the attackers initiated a second wave of the attack with knives to maim civilians.