London Bridge Attack: CNN Host Calls Trump a 'Piece of S---' for Response to Terror Incident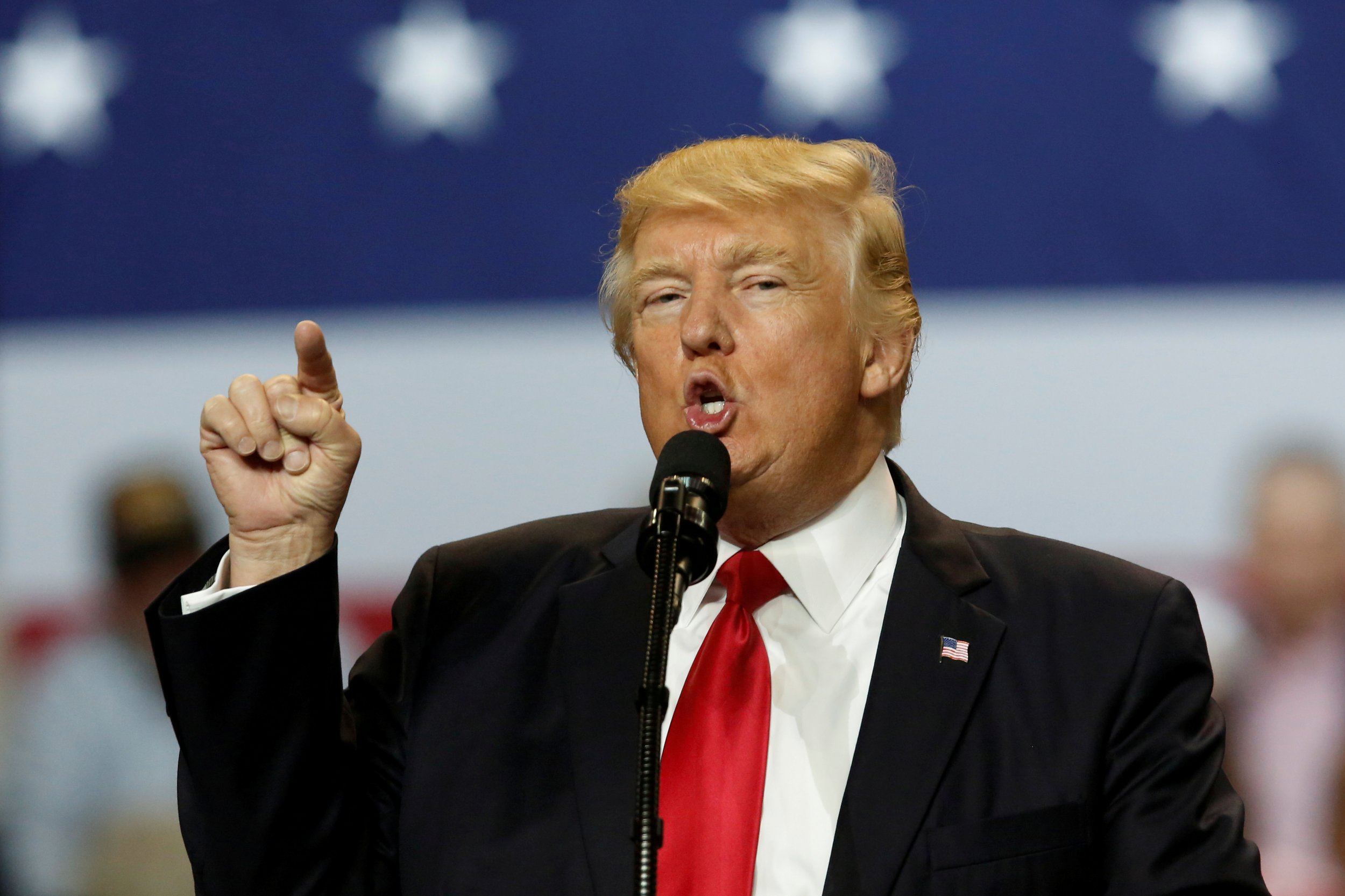 A CNN host has referred to President Donald Trump as "a piece of s---" for his response to the London terror attack.
Reza Aslan, who has a Sunday evening show called Believer on the network, hit out at Trump for reigniting his calls for a travel ban following the attack in London Bridge and Borough Market on Saturday night that left seven dead and 48 injured.
Following the incident, Trump wrote on Twitter: "We need to be smart, vigilant and tough. We need the courts to give us back our rights. We need the Travel Ban as an extra level of safety!"
Aslan criticized the president for his politicized response to he incident, also writing on social media: "This piece of s*** is not just an embarrassment to America and a stain on the presidency. He's an embarrassment to humankind."
The CNN host and religious studies expert also shared a tweet from NBC Nightly News that said the network would not be sharing Trump's tweet about the attack, which referenced a message from the Drudge Report about the incident, as it could not yet verify the details.
"Translation: the president is a man baby that must be ignored in times of crisis," Aslan wrote, sharing NBC's message.
Trump's initial tweeted response to the attack, which said the U.S. stood with the U.K., was somewhat overshadowed by his follow-up tweets that included a push for the travel ban, criticism of London Mayor Sadiq Khan and a message on gun control.
In a series of tweets, the president wrote: "We must stop being politically correct and get down to the business of security for our people. If we don't get smart it will only get worse.
He added: "At least 7 dead and 48 wounded in terror attack and Mayor of London says there is "no reason to be alarmed!"
"Do you notice we are not having a gun debate right now? That's because they used knives and a truck!," he said.
Mayor Khan did not personally respond to the criticism from Trump, but his spokesperson said: ""He has more important things to do than respond to Donald Trump's ill-informed tweet that deliberately takes out of context his remarks urging Londoners not to be alarmed when they saw more police—including armed officers—on the streets."