London Bridge Attack: Bystander Caught in Crossfire as Police Shoot Dead Three Terrorists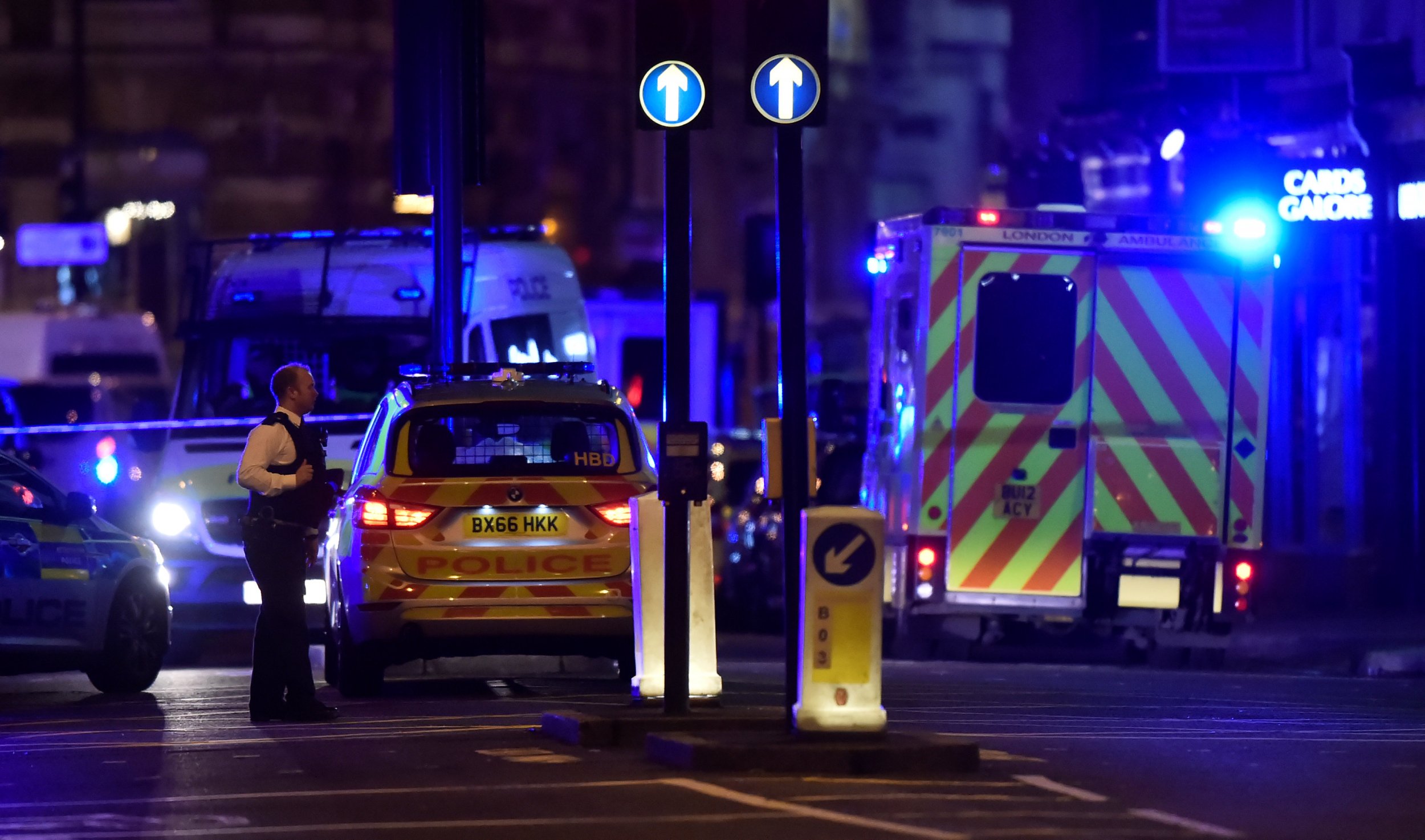 Police fired 50 bullets at three men who launched an attack on London Bridge on Saturday night, and one member of the pubic was caught in the crossfire.
Seven people were killed and a further 48 injured in the attack, which saw a van plough into pedestrians on London Bridge before the occupants of the vehicle ran into busy Borough Market with large knives and began stabbing people.
The men appeared to be wearing suicide belts. Assistant Commissioner Mark Rowley described the life or death situation.
"Eight police firearms officers discharged their weapons," Rowley said at a press conference.
"Whilst this will be subject to an investigation by the IPCC, our initial assessment is in the region of 50 rounds—in the region of 50 bullets—were fired by those eight officers. The three attackers were shot dead.
"The situation these officers were confronted with was critical—a matter of life and death—three armed men wearing what appeared to be suicide belts," Rowley added. "As the officers confronted a terrorist, a member of the public also suffered a gunshot wound."
He said the injuries are not critical and the victim is receiving medical attention.
The emergency services have been praised by bystanders and politicians for their rapid response to the situation.
Among those injured during the van and knife attack, the NHS said, are 21 people who are in a critical condition, while a Canadian national has been confirmed among those killed in the incident.
Canadian Prime Minister Justin Trudeau said in a statement carried by Reuters: "Canada strongly condemns the senseless attack that took place last night in London, United Kingdom, which killed and injured many innocent people. I am heartbroken that a Canadian is among those killed."
Following the attack, police carried out an armed raid in Barking, arresting 12 people, and also searched an address in East Ham, Reuters reported.
And in the aftermath of the incident, witnesses spoke of the scene in Borough Market, where people attempted to flee or hide from the men as they began stabbing people at random.
Some Londoners attempted to fend off the knifemen by throwing chairs, glasses and bottles at them as they attempted to attack people in restaurants and bars.
"I was shouting 'run, run, run' and throwing bottles at them, pint glasses, stools, chairs," witness Gerard Vowels told the BBC. "I tried to help as many people as I could but I was defenseless. If I had fallen over they probably would have killed me."