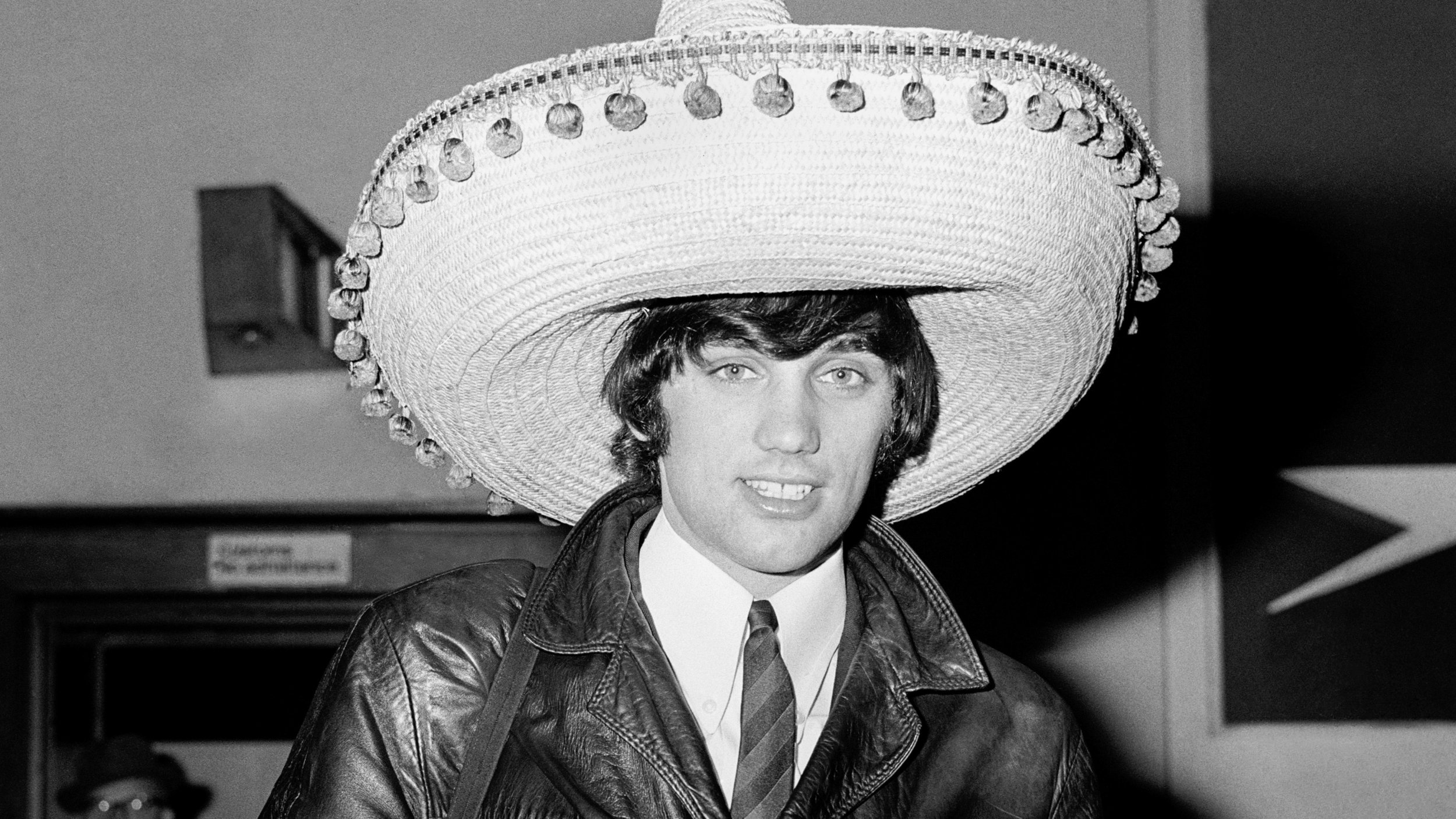 "I see this man walking down the center of the road. This poor man is all soaking wet, hunched over and I think: 'Oh my God, that poor, homeless tramp,'" begins George Best: All By Himself, a new feature-length documentary about the iconic football star who died in 2005 that receives its world premiere during London Film Festival. "Then I realize," says the speaker, "it's my husband, drunk as a skunk, staggering home."
The voice is Angie Best, the footballer's first wife with whom he often had a contentious relationship. Her next words linger in the air: "I just keep driving."
All By Himself is replete with similar stories, albeit from different sources, offering a vivid—and maddening—snapshot into the mind of a man who should be remembered as one of the greatest players that ever lived but, instead, serves as a cautionary tale of the perils of excess fame, money and alcohol. His addiction to the latter cost Best his life, at just 59, in November 2005.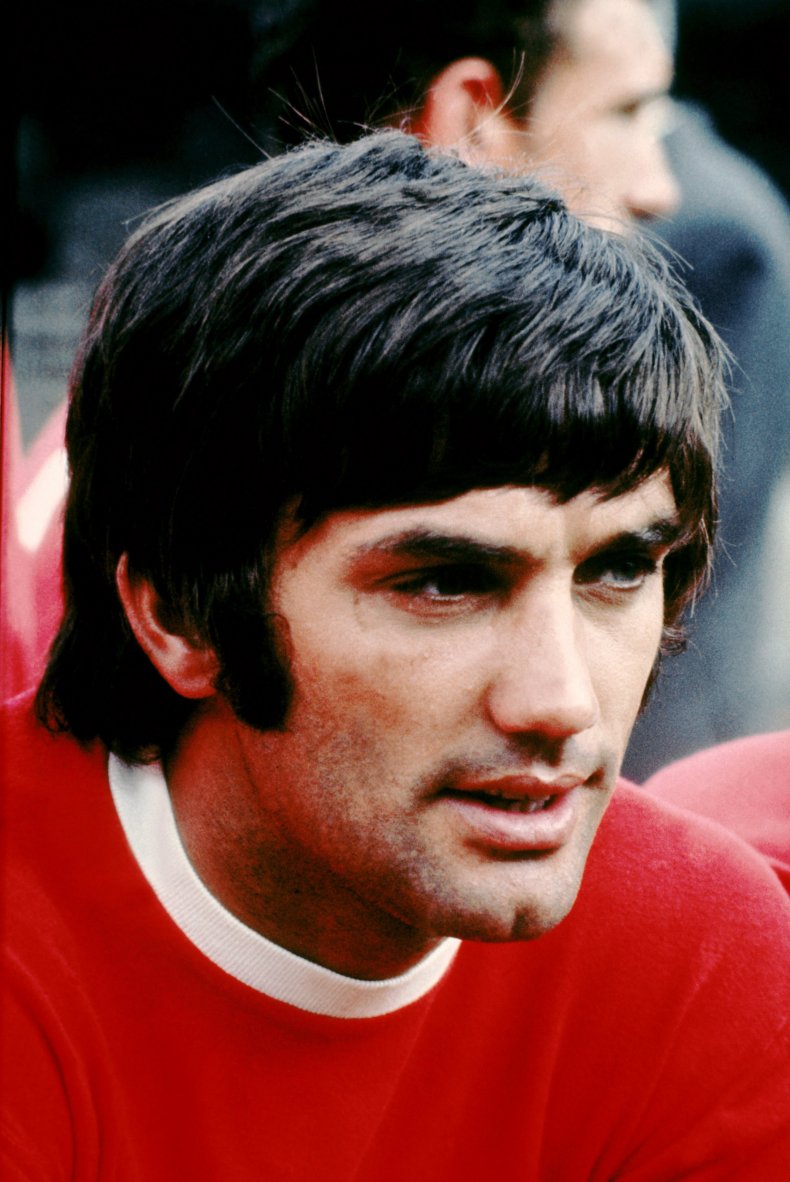 Did he not fear death, one has to wonder? "I don't think he did until the end," says British documentarian Daniel Gordon, who scoured reels of archival footage and interviewed family members, friends and footballing peers to create one of the most complete films about Best's life and career to date. "I don't think he ever had that will that he wanted to change—not truly. He paid lip service to wanting to change, he'd go through periods of sobriety and being delightful, but underneath he was killing himself with boredom and wanting that next fix. I don't think he ever wanted to make that commitment to change."
Says Gordon: "My friend watched the documentary and said: 'If George was faced with all those same choices again, he'd come to the same conclusion and make the same decisions.'"
That isn't hard to believe. Self-destruction came as easily to Best as scoring goals. In 2002 he underwent a successful liver transplant, after decades of alcoholism caused severe internal damage, but was back to his old habits within two years.
As much as All By Himself could serve as a "rise-and-fall" story, Gordon's film focuses less on Best's final years and more on his early playing career from the 1960s onwards when he enjoyed great success, including winning the European Cup with Manchester United in 1968.
"I thought if we did [focus on his death] it would be 30 to 40 minutes of just horror… in a way the Amy film did," says Gordon, making the comparison to Asif Kapadia's Oscar-winning film about the late singer Amy Winehouse. "I don't mean that in a derogatory way at all. I found it fascinating, but I know a lot of people found there was too much wallowing in Amy."
One of the most interesting things about Gordon's feature is that much of the film is threaded with Best's voice, almost as if he was narrating the story from beyond the grave. The filmmaker says: "I didn't realize how much there was out there of him in terms of his various interviews over the years, there must be thousands. We've only scratched the surface."
The trouble with much of this archive material, however, was that Best often masked his true demeanor with a cheery public persona—much as he tried to mask his drinking. "George has an interview voice… You have to dig deep to find out when he's telling the true truth and when he's telling a fable. Once we got to grips with this story, we could tell there were certain stories repeated by him throughout his life as if it had just happened a week ago. And I was like, 'You told this exact same story in the '70s, and in the '80s, and in the '90s.'"
It is ultimately up to the viewer to decide whether they will remember Best for his football, or his personal troubles, but for Gordon, it has given him "more understanding of what he was up against."
"He left [home] at 15, he was put on a boat [to England]. I was quite mature at 15 but I wasn't ready to leave my mom," says the documentary maker. "Then to have all of the attention [from football], having men wanting to talk to you, women wanting to be with you, all that comes with it where you think it's great but not really knowing who your friends are—all of that, you can't see how you'd personally react to that."
This isn't the first time Gordon has delved into a rich, if traumatic, sporting story. Earlier in 2016, his 2014 documentary Hillsborough, about the tragic events that cost the lives of 96 Liverpool fans in 1989, was finally broadcast by BBC Two in the U.K. two years after its U.S. premiere.
The film had been blocked in Britain pending the outcome of a High Court inquest into the lawfulness of the deaths.
In April, after a jury found the supporters were unlawfully killed, he updated the film with reactions to the verdict.
"I was like anyone else involved in Hillsborough—tears running down my face. It took way too long, that verdict," says Gordon.
Gordon says he will continue to "follow the story and update" his documentary in future should anyone be prosecuted for the unlawful deaths at Hillsborough.
George Best: All By Himself receives its world premiere at London Film Festival (October 5-16) on Friday 14 October. It also screens on Sunday 16 October.