Pele: The Day Brazil Legend Almost Signed for Manchester United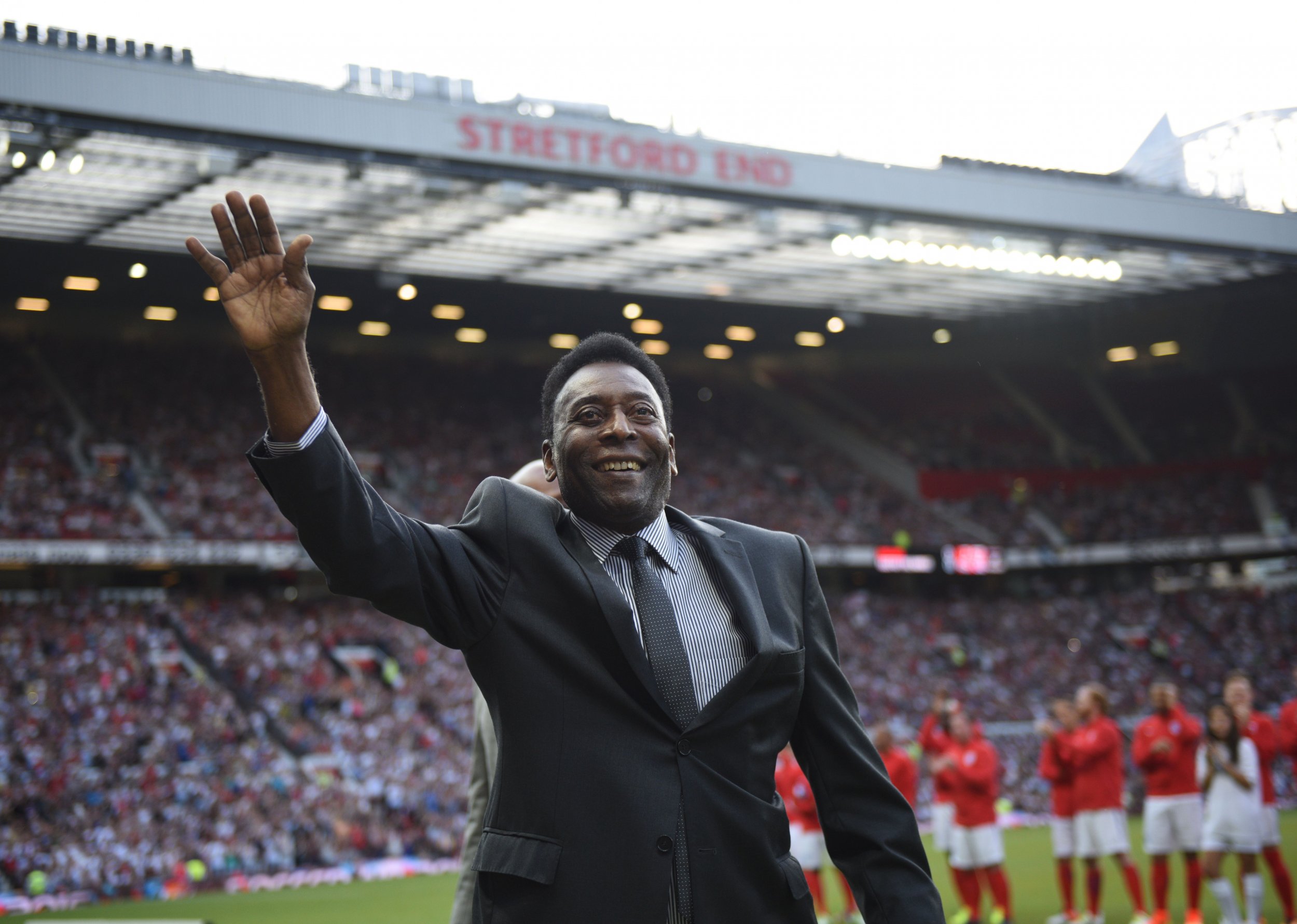 Brazil legend Pele, widely regarded as one of the greatest footballers of all time, has revealed he had an offer to play at Manchester United in the 1960s.
Speaking at a humanitarian charity event in Manchester, the 75-year-old said he could have left Santos to play alongside George Best, the winger who lit up Old Trafford between 1963 and 1974.
"Yes, I had an offer in, I think in '68. The late sixties. The team I used to play for Santos said, 'We have had a number of calls to play in Manchester for Manchester United.
"They asked 'Do you want to play there?' Back then Santos was one of the best teams—Santos and Real Madrid. So I said, 'No, I will stay.'"
Pele remained at Santos, going on to score more than 1,000 goals for club and country in an extraordinary career that only took him out of Brazil in 1975, when he went to play for New York Cosmos of the North American Soccer League (NASL).
Pele's standing in the game means he is uniquely placed to offer critical opinion on the best strikers in the modern game.
And he had warm words for United striker Marcus Rashford, who has travelled to France as part of the England squad following a lightning-fast start to his senior career at Old Trafford.
"He has a great future. There's no doubt. I had a little bit of luck. Because in my time, they didn't have the information, they didn't have the TV," Pele said of Rashford.
"There's no doubt he's a very good player."
Rashford may start for England in its UEFA Euro 2016 opener against Russia in Marseille on Saturday, as Roy Hodgson's team seeks a positive start to what is, in all probability, its coach's final major tournament in charge.