London Mayor Sadiq Khan: Cancel Trump State Visit Over Attack Tweets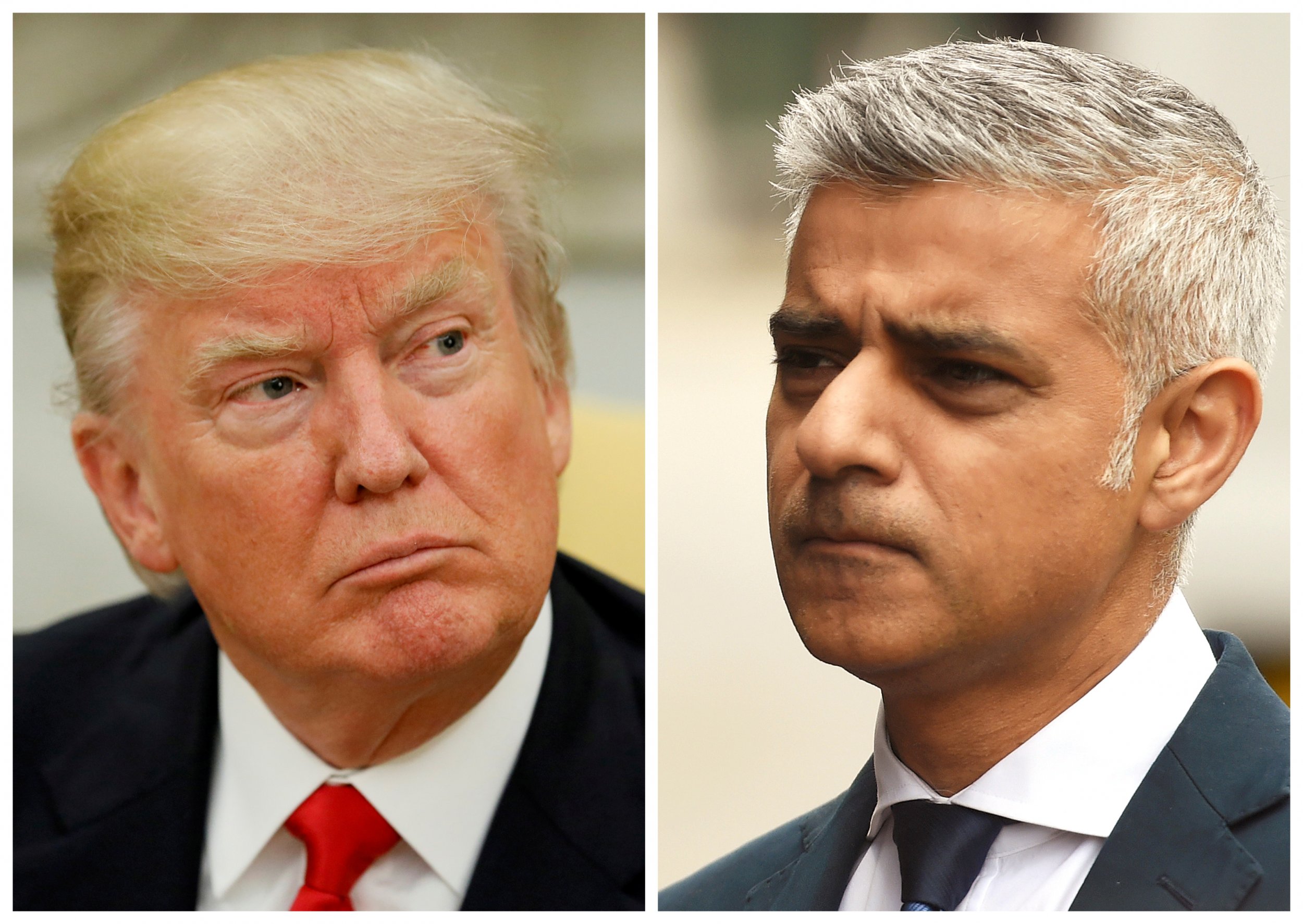 London Mayor Sadiq Khan called Monday on the British government to cancel an anticipated state visit by U.S. President Donald Trump after Trump's tweets criticizing Khan's response to the radical Islamist attack in London Bridge that killed seven people over the weekend.
Trump censured Khan on Sunday but misquoted him. Khan, in his statement after the late Saturday night attack said: "Londoners will see an increased police presence today and over the course of the next few days. There's no reason to be alarmed."
The president then appeared to believe that Khan was saying Londoners should not be alarmed by the attack. "At least seven dead and 48 wounded in terror attack and mayor of London says there is "no reason to be alarmed!" he tweeted.
Khan said London should not host an allied leader who suggested the mayor had refused to stand with his city in the aftermath of a horrific attack.
"I don't think we should roll out the red carpet to the president of the USA in the circumstances where his policies go against everything we stand for," he said to Britain's Channel 4 News.
"When you have a special relationship it is no different from when you have got a close mate. You stand with them in times of adversity but you call them out when they are wrong. There are many things about which Donald Trump is wrong."
Read more: Trump slams London Mayor Khan a second time after incident
Trump's criticism on Sunday sparked a verbal back-and-forth across the Atlantic. Khan's office fired back quickly, saying the mayor had "more important things to do than respond to Donald Trump's ill-informed tweet that deliberately takes out of context his remarks."
The war of words continued after the U.S. embassy in London's de-facto ambassador Lewis Lukens tweeted his support of Khan's reaction to the attack. "I commend the strong leadership of the mayor of London as he leads the city forward after this heinous attack," the acting ambassador said. Khan was widely praised for his quick and resolute response to Saturday's assault, which was claimed by the Islamic State militant group (ISIS).
Trump then came back at Khan, tweeting: "Pathetic excuse by London mayor Sadiq Khan, who had to think fast on his 'no reason to be alarmed' statement. [Mainstream media] is working hard to sell it!"
British Prime Minister Theresa May said Khan was "doing a good job," defending him from Trump's attacking but not going as far as to criticize the president.
"We're working with him, working together and that's important—central government and the London mayoralty and his officials working together to ensure we are responding to the attack."