London Mayor Race: It Is Wrong to Focus on Sadiq Khan's Muslim Identity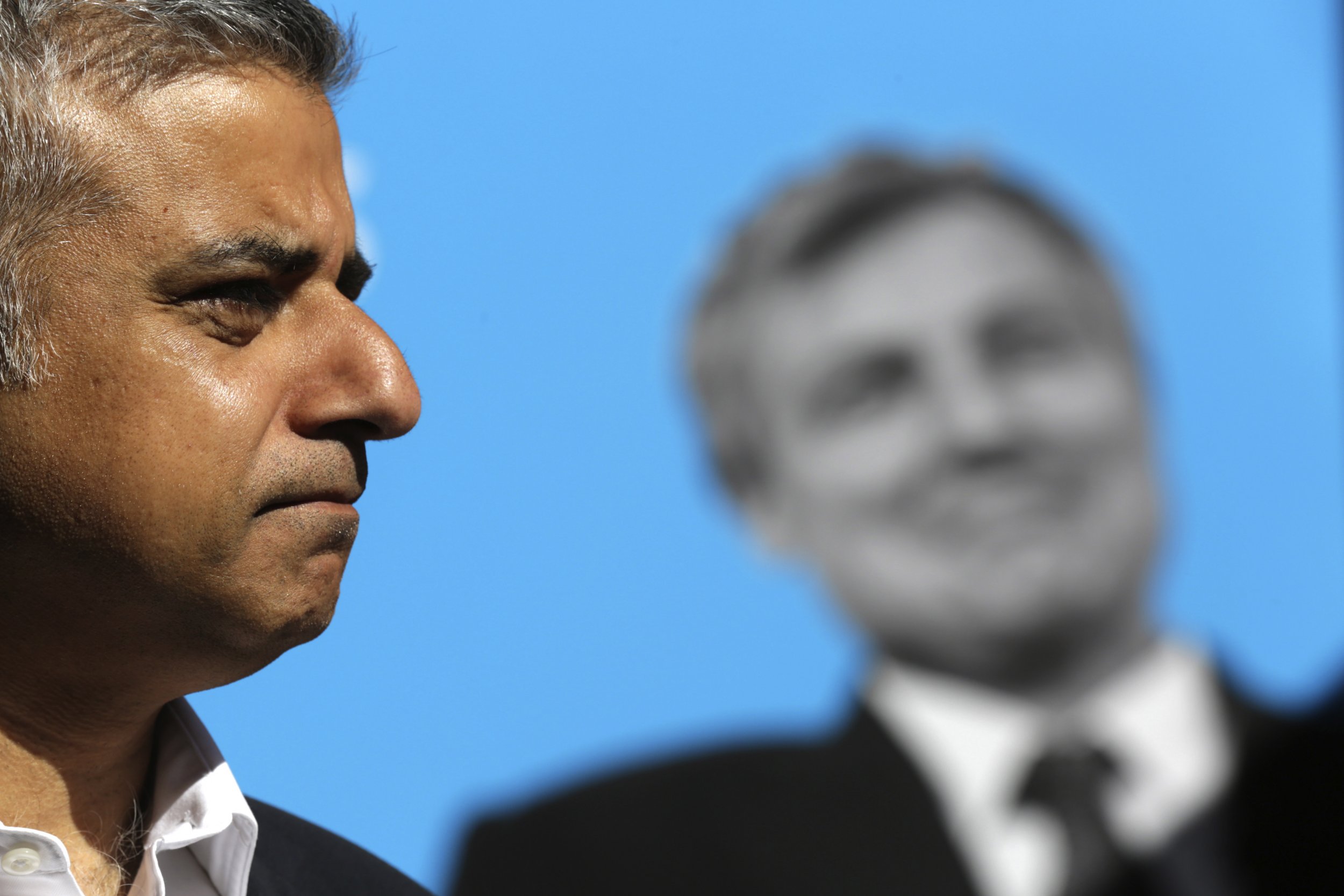 In the aftermath of Sadiq Khan's recent victory in the race to become London's mayor, a spate of headlines proudly proclaimed him as "London's first Muslim mayor", drawing attention to his religious commitments. But it's not as if Khan ran on some kind of "Islamic platform", or as the "Muslim candidate"—to do so would have intuitively seemed unsuitable to many.
I can understand that instinct. I sympathise with it a lot. Identity politics can often work out rather poorly—when it is used as currency in political partisanship to just signify difference, it can be cheap at best, and deeply divisive at worst.
But here is the rub. Sadiq Khan's Muslim-ness is rather visible—in order for it not to have been, he would have had to have hidden it. Khan's parents migrated to England from Pakistan—an overwhelmingly Muslim country. "Sadiq" is a clearly old Arabic name, and it would have been assumed—even if wrongly, as some Christian Arabs do use the name—that "Sadiq Khan" was Muslim.
Khan didn't hide his "Muslim-ness", but that should not have mattered so much in terms of this electoral race. I agree wholly with that—Khan didn't present himself as the "Islamic candidate" but it was a prominent element—because his opponents on the right-wing in British politics made it matter.
Early on, Khan realised this would be an issue—and so, for the first time that I can remember, he did mention his Muslim identity in relation to extremism as part of his campaign, calling himself "the British Muslim who will take the fight to the extremists." But he did so in reaction to the inevitable attack on him due to that identity—an attack as a direct consequence of our deplorable public discussion on Muslims of Britain. His Conservative Party opponent in the mayoral race, Zac Goldsmith, wasn't the one to introduce anti-Muslim sentiment into the public arena. The former chairperson of the Conservatives, Sayeeda Warsi, recognised this years ago, when she said that such sentiment had "passed the dinner-table test"—that, in other words, it had become "respectable" and mainstreamed.
It would have been far more preferable if the headlines were simply about Khan's actual track record and accomplishments relevant to his bid for the mayoralty. It would have been far more palatable if the media attention was about, for example, Khan's achievement as someone who came from a humble, working-class background, who managed to become a lawyer, an MP, a cabinet minister, and then, eventually, the mayor of London. This, even though he was standing in opposition to a member of the upper economic elite of the U.K.—that disparity in terms of financial power didn't mean Khan lost. That is a story worth writing about, as is the ability of a member of an ethnic minority to become mayor of a city whose police chief admitted the London metropolitan police might have had a problem with institutionalised racism. But it was not Sadiq Khan that made this election primarily about his "Muslim-ness"—we can, and should blame his opponents for that.
Senior Conservative party figures are now decrying the "dog whistle" style of campaigning the Tory candidate for mayor engaged in—accusations and insinuations that would never have come up had Sadiq Khan not been Muslim. It's as simple as that—his Muslim identity (not Islamist, nor conservatively religious, by the way) attracted a certain type of ugliness. It's not Sadiq Khan that made this election primarily about his Muslim-ness; that was his opponents, and they weren't isolated from the Conservative Party mainstream at all. When Sadiq Khan finally won, the far-right right candidate from "Britain First" stood on the electoral stage with his back turned to Khan. And when we consider that highly symbolic act—an act which no doubt resonated with many who voted for that "Britain First" candidate—as well as the deplorable campaign from the Conservative side—well, yes, Khan's "Muslim-ness" does become an issue.
And since it is an issue, then, despite very understandable misgivings about any insinuations of religious or ethnic identities as political capital, it is indeed wholly in order to note that, among many other rather important things, Sadiq Khan is London's first Muslim mayor. It is a message to all those who insinuated or claimed it would be a catastrophe for London to have a Muslim mayor. And that message reads:
"The majority of Londoners didn't agree with you. Now face your mayor, and show him respect. His name is Sadiq Khan. He happens to be a Muslim. And he is the Mayor of London."
Dr H.A. Hellyer, the author of "Muslims of Europe: the 'Other' Europeans" and "A Revolution Undone: Egypt's Road Beyond Revolt", is senior non-resident fellow at the Atlantic Council and the Royal United Services Institute. @hahellyer
London Mayor Race: It Is Wrong to Focus on Sadiq Khan's Muslim Identity | Opinion