Long Before East Village Explosion, Gas Line Reportedly Was Tapped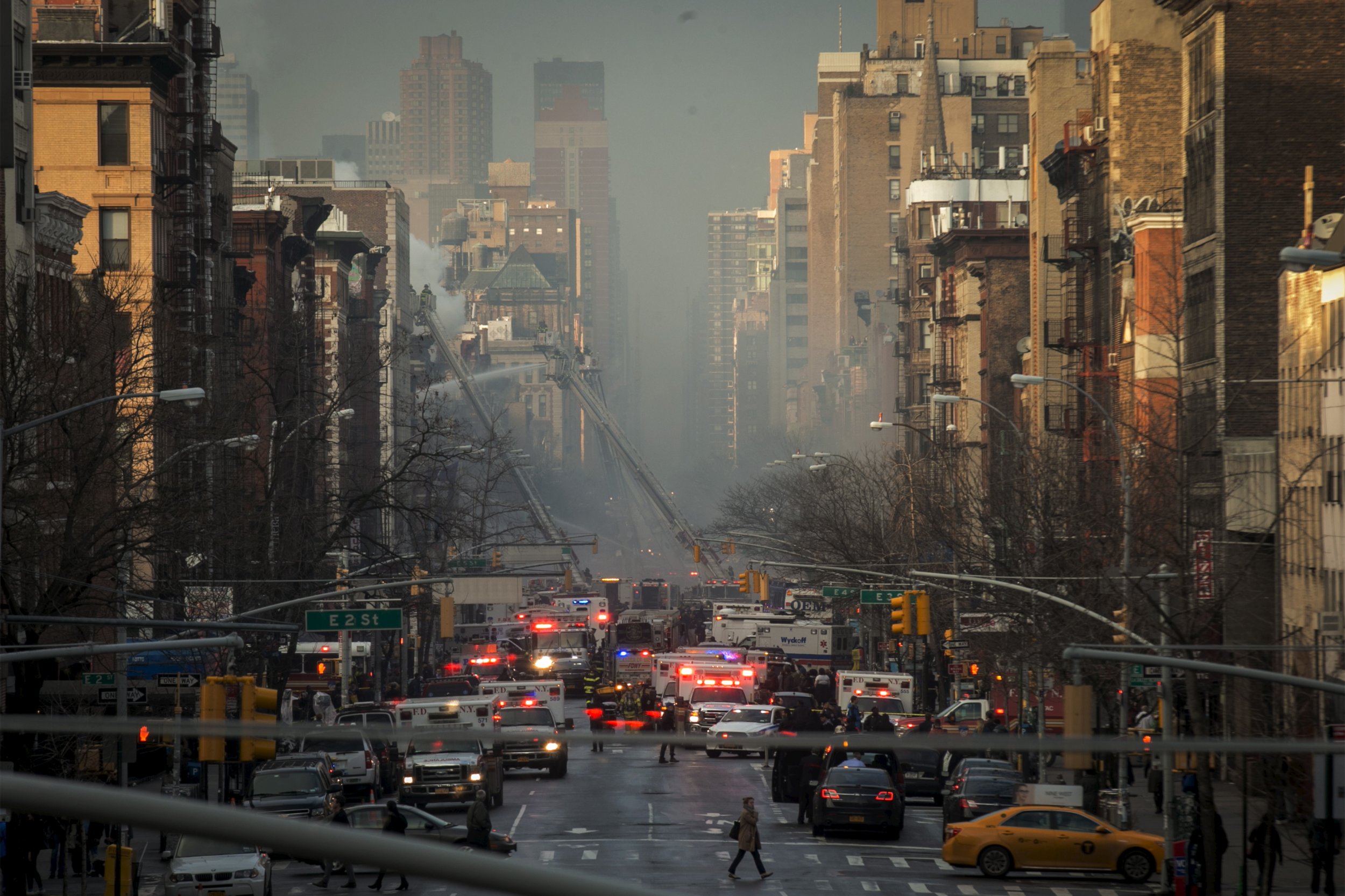 Updated | Searchers on Sunday unearthed two bodies in the ruins of three buildings leveled by a fiery East Village explosion last Thursday, the New York Daily News and Reuters reported. Police were working to identify the bodies.
Two people believed to have been at Sushi Park restaurant, at 121 Second Avenue, have been missing since the explosion: Nicholas Figueroa, 23, who was on a date, and Moises Lucon, 26, a busboy at the Japanese joint.
The explosion and fire that ravaged the area in the Manhattan neighborhood may have been tied to a gas line that was tapped in a potentially hazardous manner more than seven months ago, reports The New York Times. At least 22 people were injured in the incident.
In August, the owners of Sushi Park called Con Edison after smelling a "strong odor" of gas in the basement. Speaking to the Times, owner Hyeonil Kim said that they had called the police, and utility workers reported that gas at the restaurant had been "illegally" siphoned off for use in apartments upstairs in the building, which had been recently renovated.
Kim contacted the building's landlord, who then hired a plumber to conduct a quick-fix "piping job" that assuaged the problem for the time being.
Philip O'Brien, a spokesman for Con Edison, told the paper that the August gas incident was a "hazardous situation," and prompted gas to be cut for 10 days to the entire building. The Department of Investigation and the Manhattan D.A.'s office are currently investigating the explosion to determine whether the gas line had in fact been tapped in a dangerous way months ago.
On Thursday, the restaurant's manager called Maria Hrynenko, the building's landlord, to report the smell of gas. Her son, Michael Hrynenko, arrived at the basement to check it out just before the explosion. He was one of the people injured in the blast.
Among the landmarked East Village buildings that were ruined was one that once was the mayor's residence, as Newsweek reported.