On Monday, the partial government shutdown entered its 17th day, securing a place in the top three longest government shutdowns in United States history. And there continues to be no end in sight.
The shutdown in October 2013 lasted 16 days, another that began in September 1978 lasted 18 days, and the longest shutdown started in December 1995 and lasted 21 days, lasting into the new year. The current shutdown is the 19th since 1976.
If a deal isn't struck by the end of this week and the shutdown stretches into Saturday, it will become the longest government shutdown on record.
Despite numerous meetings at the White House over the weekend between staffers of congressional leaders and Vice President Mike Pence, acting Chief of Staff Mick Mulvaney, Homeland Security Secretary Kirstjen Nielsen and Trump son-in-law and senior adviser Jared Kushner, negotiations seem to have yielded little progress. President Donald Trump later tweeted that "not much headway" was made, while Pence called the meeting "productive."
Speaking with CNN on Sunday, Mulvaney said the talks "didn't make much progress at the meeting, which was surprising to me."
Both Democrats and Trump have stood their respective ground when it comes to funding for a border wall stretching the entire U.S.-Mexico border. The president has demanded more than $5 billion while Democrats continue to say they will provide additional money for border security, but not the wall.
Following a Friday meeting between Democratic leaders, including Speaker of the House Nancy Pelosi and Senate Minority Leader Chuck Schumer, it was revealed the president is prepared for a lengthy shutdown.
"In fact, he said he'd keep the government closed for a very long period of time, months or even years," Schumer said.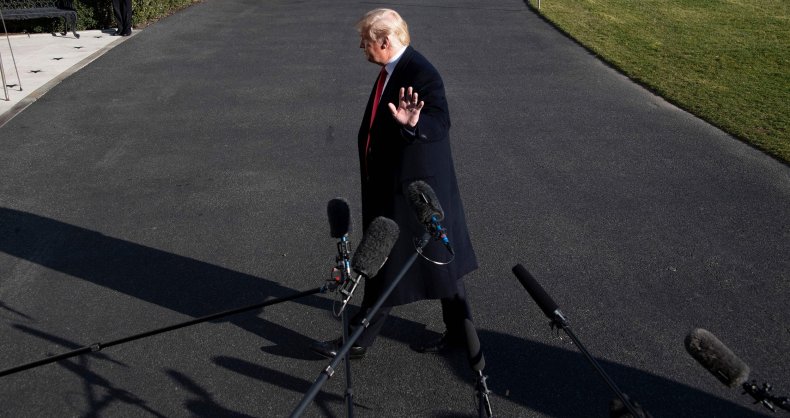 In a press conference in the Rose Garden afterward, Trump confirmed he "absolutely" said he'd keep the government shuttered that long. He also threatened to declare a national emergency in order to appropriate funding for the wall, a move that would bypass Congress.
"I haven't done it, but I may do it," Trump said. He added that he was "very proud of doing what I'm doing," and that he doesn't "call it a shutdown."
In an interview with CBS Sunday Morning, Pelosi said she had the impression, based on their meeting with Trump and the other senior administration officials, the president "would like to not only close government, build a wall, but also abolish Congress – so the only voice that mattered was his own."
Congress on Friday adjourned until Tuesday, meaning the earliest the shutdown could end is Wednesday morning. House Democrats plan to vote on a series of four spending bills later this week, which would end the shutdown. The bills are the same as those passed by the House shortly after Democrats regained control last week, except the new bills will assure roughly 800,000 federal workers forgoing a paycheck will receive back pay. Agencies would be funded through September 30, minus DHS, which would be funded through February 8.
The GOP-controlled Senate will likely not consider the measure, because border wall funding is not included. However, it does provide some funding for border security to be spent on improving existing fencing and for new technology used by U.S. Customs and Border Patrol.
Furloughed federal workers aren't the only ones taking a hit. Millions of Americans who receive food stamps could see their assistance disappear or be severely reduced when the Department of Agriculture runs out of funding at the end of this month. A shutdown that stretches into February could also lead to delayed tax refunds.