Longest-Serving Minneapolis Police Officer Calls Derek Chauvin's Actions 'Totally Unnecessary'
Sergeant Richard Zimmerman, the longest-serving member of the Minneapolis Police Department, called former-cop Derek Chauvin's actions on the night George Floyd died "totally unnecessary."
"First of all, pulling him down to the ground face down and putting your knee on the neck for that amount of time is just uncalled for," Zimmerman, who described himself as the "number one officer in seniority," said on the witness stand.
"I saw no reason why the officers felt they were in danger, if that's what they felt, and that's what they would have to feel to be able to use that kind of force," he added on Friday.
Zimmerman has been an officer with the Minneapolis Police Department since 1985. He testified on the fifth day of the trial that every officer in the department is required to complete training on use of force once a year. He described the actions Chauvin took against Floyd on May 25, 2020, as the "top-tier deadly force" an officer uses.
"If your knee is on a person's neck, that could kill them," the top-ranking officer said.
He also said that his officers, who are given medical-intervention training every other year, are "absolutely" required to provide care if the subject is in distress—even when paramedics have been called to the scene.
"The ambulance will get there in whatever amount of time," Zimmerman said. "In that time period, you need to provide medical assistance before they arrive."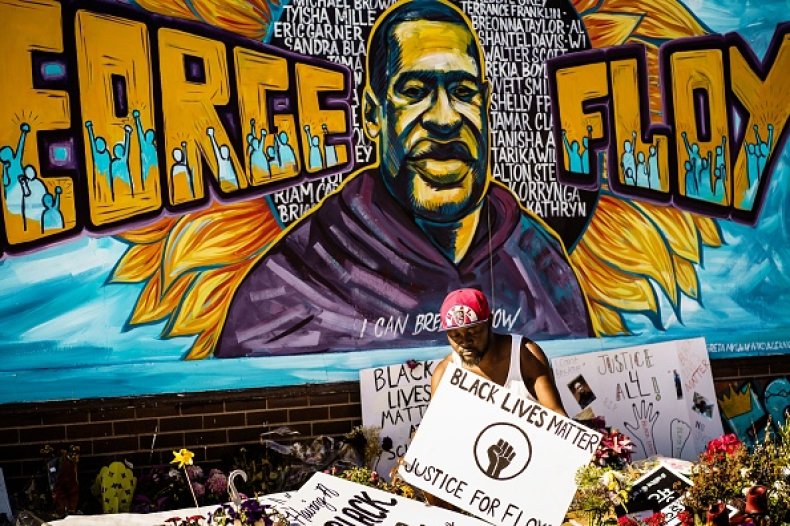 During the defense's cross examination, attorney Eric Nelson asked about Zimmerman's experience on the force, pointing out that he hasn't worked on the streets since the mid-'90s. Nelson also asked Zimmerman to confirm that he is not a trainer in the police academy on the use of force. Zimmerman affirmed.
However, when asked if use of force is necessary to avoid force against others, the sergeant disagreed.
"If you have to use force against one person to avoid using force against others, that's a factor an officer would have to consider, agreed?" Nelson asked the witness.
"I'm not sure I agree," Zimmerman replied.
Earlier in his testimony, Zimmerman also warned against the dangers of using the prone position, which is when a person lies flat with their chest down and their back facing up. Floyd was held in this position by Chauvin on the day of his death.
"Once you secure or handcuff a person, you need to get them out of the prone position as soon as possible, because it restricts their breathing," he told the court.