Longtime News Anchor Fired for Not Getting COVID Shot After Doctor Told Him Not to
Texas news anchor Dan Thomas was recently fired from his position for not getting vaccinated against COVID-19 despite having a medical exemption.
Thomas, who worked as the evening anchor at KXII, a CBS and Fox affiliate in Sherman, Texas since 2014, was told by his doctor earlier this month that he can't take the shots because he is allergic to two of the ingredients in the COVID vaccine. But, despite this medical exemption, he was fired.
Gray Television, which owns KXII, has required all its employees to get vaccinated against COVID, according to Adweek. The company's mandate has been in effect since October 1.
Thomas said that he filled out the paperwork that the company provided for COVID vaccine mandate exemptions and received a "generic" response several days later stating that his request for accommodation was turned down.
"They didn't care what the vaccine did to me or its side effects or my past medical history," Thomas said in a video he posted on October 6. "None of that mattered. They just said it would be an undue hardship to the company to have me employed there."
The anchor's father, Dave Thomas, set up an online fundraiser to raise money to help his son pay his family expenses. He has raised over $3,000 worth of donations out of a total goal of $5,000.
"Dan has an allergy to two of the ingredients in the shots and his doctor advised him not to take the vaccine," his father wrote on the fundraiser page. "The owner of KXII, Gray Television, acknowledges that he has a basis for an accommodation but they fired him anyway, saying unvaccinated people in his position pose an undue hardship."
The Centers for Disease Control and Prevention (CDC) has advised people against taking the Moderna and Pfizer COVID vaccines in cases where they are allergic to any of the ingredients in the shots. The agency urged people to consult with their doctors on which type of vaccine they could receive.
"As a result of his termination, Dan will lose all health benefits and salary. He has a wife and two young children, ages 10 and 2," Thomas' father added on the fundraiser page.
Thomas has had COVID and fully recovered, according to his father's note on the fundraiser page.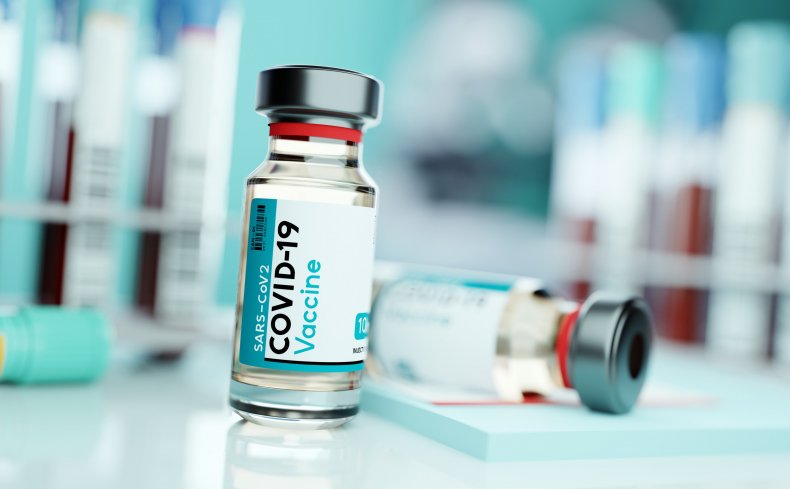 According to Adweek, Thomas is one of a growing number of journalists and employees who have lost their jobs at Gray Television-owned stations. The list includes KCWY anchor and host Cheryl Hackett, who also said she had an exemption that was denied by the company.
"Gray Television, Inc. is requiring COVID vaccination for anyone affiliated with the station (this includes people who stock the vending machines), and sadly, my exemption was denied," Hackett wrote on Facebook on October 1.
Newsweek contacted Gray Television and Thomas for comments but didn't receive a response by publication time.