Lonzo Ball Has a New Tattoo, Is he Signing with Nike?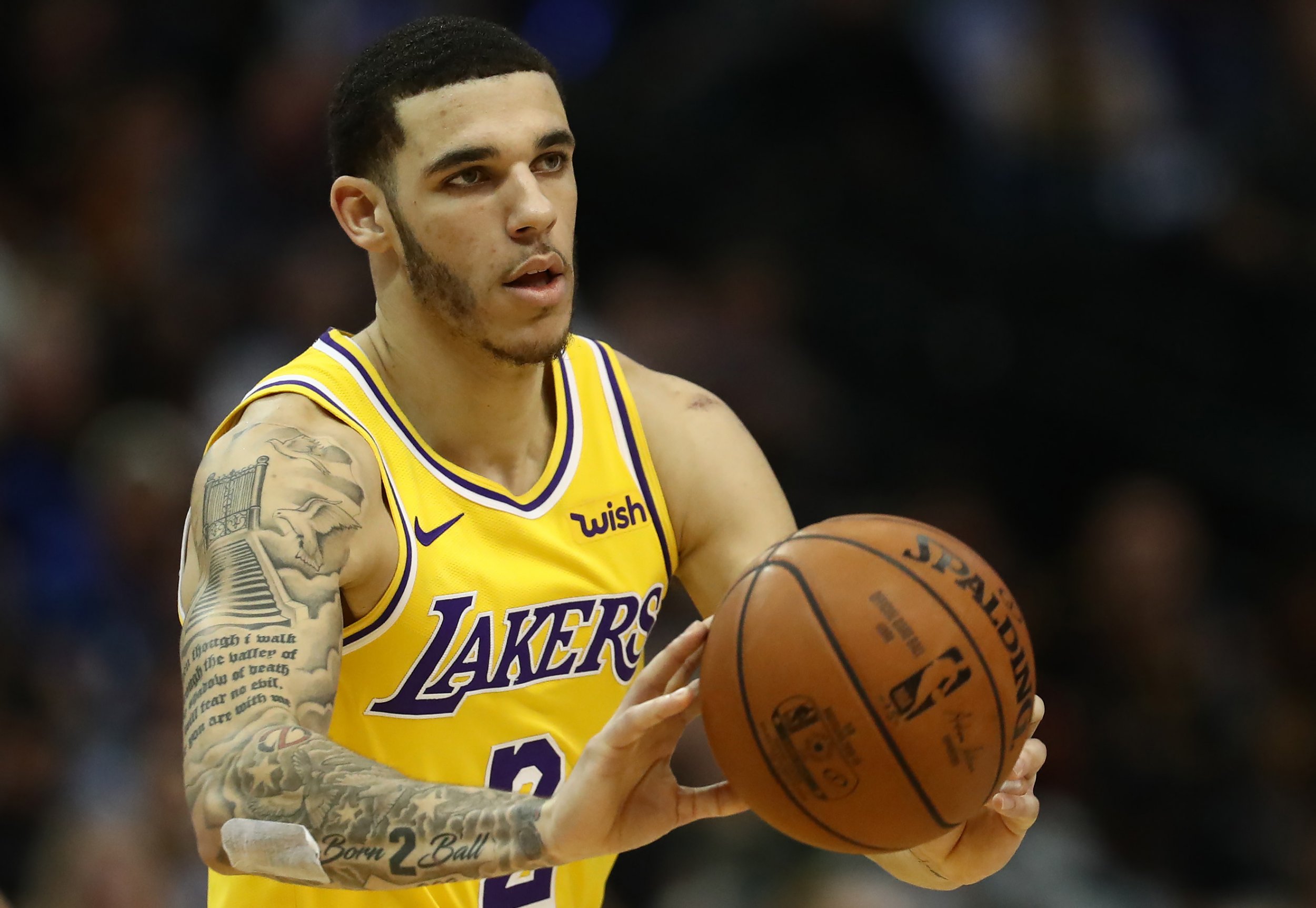 The future of Big Baller Brand looks even bleaker after Lonzo Ball decided to cover up a tattoo of the brand's logo.
The Los Angeles Lakers point guard sported a Big Baller Brand tattoo on his right arm, but the logo has since been turned into a pair of misshapen dice. Ball had been covering the tattoo with a plaster throughout the season to comply with new NBA regulations that prohibit players from displaying commercial logos during games.
The sporting apparel company has endured a turbulent couple of days after ESPN reported on Monday that Ball had severed ties with one of the brand's co-founders.
The second overall pick of the 2017 NBA draft told the broadcaster he believes Alan Foster was responsible for embezzling around $1.5 million from Ball's personal account.
"[Foster] used his access to my business and personal finances to enrich himself," Ball told ESPN. "As a result, I have decided to sever all ties with Alan, effective immediately."
Foster has been a friend of Ball's father, LaVar, for around a decade and owns a 16.3 percent stake in the Big Baller Brand. Ball and his father own a 51 percent and 16.4 percent stake, respectively, while Ball's mother owns the remaining 16.3 percent.
ESPN added the Lakers point guard told his father he was concerned by Foster's criminal past, but ultimately delegated the handling of the situation to LaVar.
On Monday, the broadcaster also reported that the Ball family was considering folding the Big Baller Brand altogether.
Three days before news of the breakdown between Ball and Foster became public, the former hinted he might move to Nike with a cryptic post on his Instagram account.
The picture portrays Ball with the Lakers' retired jerseys hanging from the rafters of the Staples Center behind him in the background.
The caption reads: "It's only a crazy dream until you do it," which is a Nike slogan and, tellingly, is placed next to the swoosh brand on his jersey.
Ball also removed references to Big Baller Brand on his social media pages and his Instagram avatar is a picture of him as a kid wearing a Nike t-shirt.
The 21-year-old obviously shares the court with LeBron James, the most prominent name among those on Nike's books.
When asked whether his younger teammate could soon join the swoosh family, the three-time NBA champion was coy but praised Ball for taking control of his future.
"Whatever the kid decides to do, whatever brand he comes with next—if it's with Nike, obviously we would welcome him," James told the Los Angeles Times.
"I would definitely welcome him. I love the kid regardless of what shoes he had on. But we shall see. I love the fact that he's taking control of his [stuff]. I mean […] that's what's really, really dope to me. Once I saw that story I just seen a kid turning into a man."
The Lakers certainly wouldn't be against a switch to Nike as they have previously inquired whether Ball's Big Baller Brand contributed to the player's ankle issues this season.