'The Lord of the Rings: The Rings of Power': How Harfoots Relate to Hobbits
The Lord of the Rings: The Rings of Power is immersing viewers in the world of Middle-earth, J. R. R. Tolkien's fantasy realm that is home to many fascinating creatures.
One such being that lives in Middle-earth during its Second Age, the period in which the Prime Video show is based, is the Harfoots.
Living mostly in hiding from other creatures in the realm, the Harfoots have an intriguing connection to another group that fans of The Lord of the Rings trilogy will be familiar with: Hobbits.
How the Harfoots Relate to Hobbits in 'The Lord of the Rings: The Rings of Power'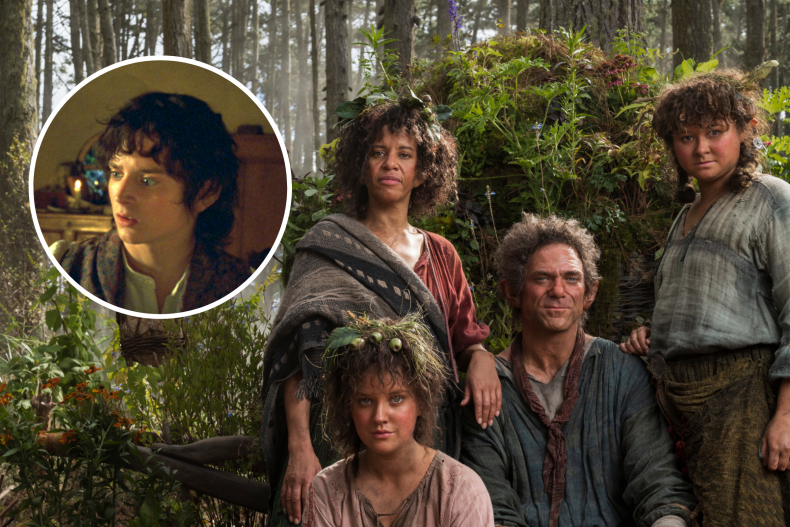 The Harfoots are a group who migrate across Middle-earth on a regular basis, moving camp based on the seasons or when their location is potentially at risk of being discovered, or could lead to them being in danger.
Living off the land, Harfoots use the environment to create their homes and build their camp, not veering too far from set parameters.
In The Rings of Power, the Harfoots are led by Sadoc Burrows (Sir Lenny Henry), and notable people from the group include Elanor "Nori" Brandyfoot (Markella Kavenagh) and Poppy Proudfellow (Megan Richards).
The Harfoots are one of three breeds of Hobbits, the other two being the Stoors and Fallohides. The three would later become known by the one name of Hobbits.
In The Fellowship of the Ring, Tolkien writes of the origins of the Hobbits in the book's prologue, explaining that the Harfoots were "browner of skin, smaller and shorter" and they preferred "highlands and hillsides" to their counterparts.
The Harfoots are said to have had a close relationship with the Dwarves and Tolkien also explained that they moved westward earlier than the Stoors or Fallohides. The community are said to have moved because of the multiplying of Men, and a "shadow" falling over the forest, which came to be known as Mirkwood.
Tolkien added that the Harfoots were the "most normal and representative variety" of Hobbits, they were the largest group, and they also kept the tradition of living in holes and tunnels as the Hobbits from The Lord of the Rings and The Hobbit were inclined to do.
Not all the Hobbits in The Lord of the Rings had Harfoots as ancestors. The Took family were ancestors of the Fallohides, for example, one of which is Peregrin "Pippin" Took (played by Billy Boyd in Peter Jackson's films).
The Hobbits settled in The Shire during the early years of the Third Age of Middle-earth, so this is why the Harfoots in The Rings of Power are not yet living in a location that fans will recognize.
The Lord of the Rings: The Rings of Power airs Fridays on Prime Video.