New Zealand-born singer-songwriter Lorde teased her return to music in June by unveiling new album artwork for Solar Power.
The summery shot was taken from the ground up and featured the "Green Light" hitmaker running past the lens in a bright yellow outfit, timed perfectly so that her silhouette blocked out the sun's rays.
She captioned the post: "Arriving in 2021...patience is a virtue," referring to her three-year hiatus from music, which in part was down to the COVID-19 pandemic, but also because Lorde's beloved dog Pearl sadly passed away in 2018.
Given that her last studio album, titled Melodrama, was so widely praised by critics, it is also understandable that she wanted to take her sweet time on its follow-up.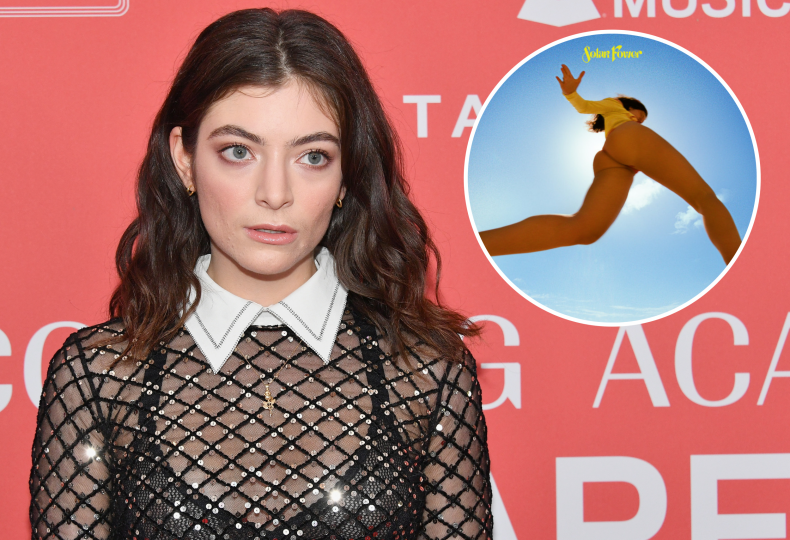 Released on August 20, 2021, Solar Power has mostly received glowing reviews, with NME praising the "dazzling" compilation, and The Atlantic hailing the LP a "masterpiece".
And one thing is for sure—Lorde knows a thing or two about writing powerful lyrics that cut to the core.
So, if you're looking for inspiration or your next Instagram caption, here are 25 lyrics from Lorde's Solar Power, guaranteed to elevate your mood and your grid.
Inspirational Lyrics From Lorde's Solar Power Album
"Solar Power"
1. "My cheeks in high colour, overripe peaches"
2. "My boy behind me, he's taking pictures"
3. "It's a new state of mind"
4. "Blink three times when you feel it kicking in"
5. "I'm kinda like a prettier Jesus"
6. "No shirt, no shoes, only my features"
"California"
7. "I'd pay it all again / To have your golden body back in my bed"
8. "Don't want that California love"
"Stoned at the Nail Salon"
9. "I love this life that I have"
10. "My hot blood's been burning for so many summers now"
11. "All the beautiful girls, they will fade like the roses"
12. "I'm still crazy for you, babe"
13. "All the music you loved at sixteen you'll grow out of"
"Fallen Fruit"
14. "How can I love what I know I am going to lose?"
"Secrets From A Girl"
15. "Crying in the dark at your best friend's party"
"The Man with the Axe"
16. "I thought I was a genius, but now I'm twenty-two"
17. "All I know how to do is / Put on a suit and take it away"
"Dominoes"
18. "Just another phase you're rushing on through"
19. "Must feel good being Mr. Start Again"
"Big Star"
20. "Every perfect summer's gotta say goodnight"
21. "Baby you're a big star"
22. "Baby you're a big star [...] Wanna take your picture"
"Leader of a New Regime"
23. "Wearing SPF 3000 for the ultraviolet rays"
"Mood Ring"
24. "Plants and celebrity news, all the vitamins I consume"
"Oceanic Feeling"
25. "Rays so hot, it's a summer body"
You can stream and buy Lorde's Solar Power album online now.