Loretta Lynch Reacts to Donald Trump's Claim Russian Lawyer Veselnitskaya Was in U.S. 'Because of Her'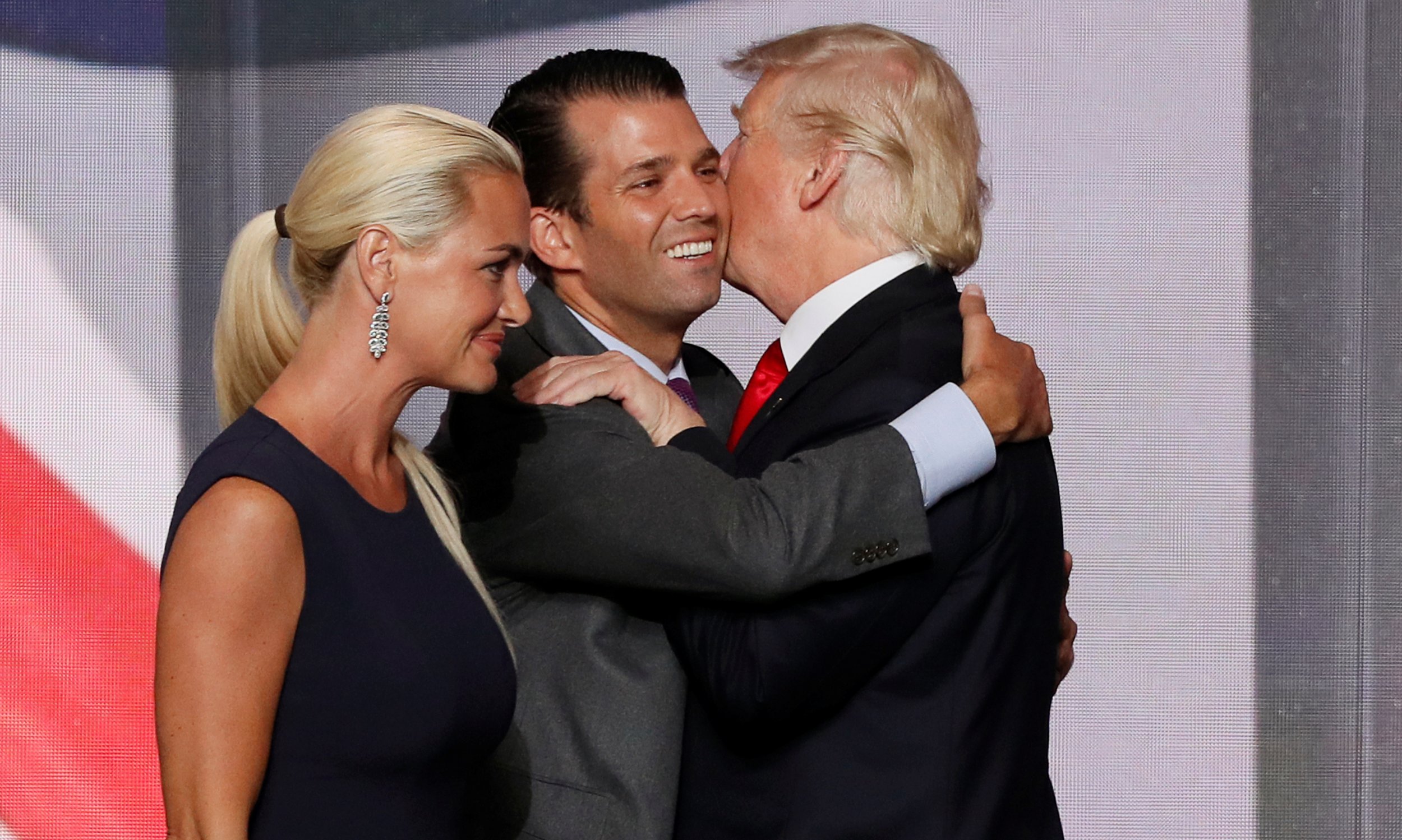 Former U.S. Attorney General Loretta Lynch has moved to distance herself from the Russian lawyer who met with Donald Trump Jr. after the president singled her out as the reason Natalia Veselnitskaya was in the country.
Donald Trump claimed at a press conference in Paris with French President Emmanuel Macron on Thursday that Veselnitskaya was only in the country because of Lynch, The Hill reported.
The president appeared to refer to a report from the political news website that said the lawyer had been previously refused a visa but was granted a special immigration waiver by Lynch's office in order to enter the country from October 2015 to January 2016 to represent one of her clients in New York, subsequently extending her stay.
However, it is not clear why the lawyer's visa was extended as far as June 2016, which is when she took the controversial meeting with Donald Trump Jr.
"Somebody said that her visa or her passport to come into the country was approved by Attorney General Lynch. Now maybe that's wrong, but I just heard that a little while ago. I was surprised to hear that," Donald Trump said.
"She was here because of Lynch," he stressed.
"Nothing happened from the meeting. Zero happened from the meeting, and honestly I think the press made a big deal over something that many people would do," he added.
Since the president's comments, Lynch has spoken out about Veselnitskaya's presence in the country, with a spokesperson for the former attorney general stating Lynch: "does not have any personal knowledge of Ms. Veselnitskaya's travel."
Donald Trump Jr.'s meeting with the Kremlin-linked lawyer came under fire after it emerged the president's son had been offered damaging information on Hillary Clinton ahead of the meeting, and that a series of emails involving Donald Trump Jr. suggest he was aware that Russia was attempting to influence the election in his father's favor.