Lori Vallow Daybell Has Trial Delayed Amid Competency Questions
The trial of a woman accused of murdering her children has been put on hold due to questions about her mental competency.
District Judge Steven Boyce ruled on Thursday that Lori Vallow Daybell's trial in Idaho, which had been scheduled to begin in January, was being postponed because "the Court sees no other alternative at this time." Instead, a competency hearing will be held to determine the state of Vallow Daybell's mental health.
Vallow Daybell has been charged with first-degree murder and conspiracy to commit murder over the 2019 deaths her children Tylee Ryan and J.J. Vallow, alongside her fifth husband Chad Daybell.
Chad Daybell has also been charged with the first-degree murder of Tammy Daybell, his wife before Lori. The couple have both pleaded not guilty to their charges.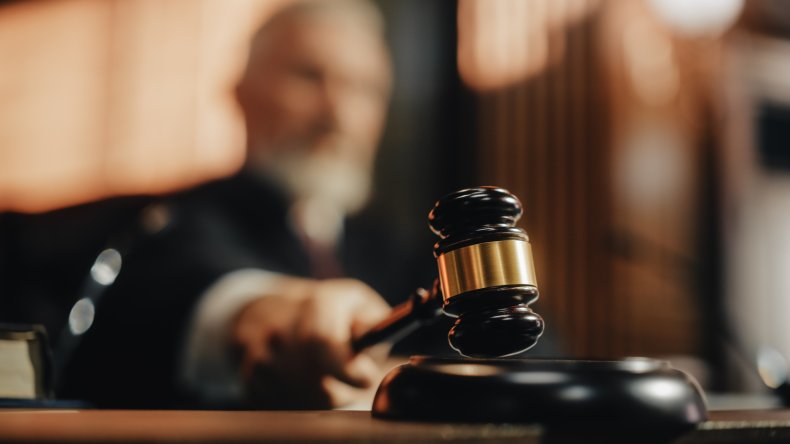 Vallow Daybell had previously been found mentally unfit to stand trial, but had her competency restored in court last April. The three-part Netflix true-crime series Sins of Our Mother is based on the allegations.
Defense attorneys John Thomas and Jim Archibald filed a motion to delay Vallow Daybell's trial on Monday, noting that the deadline for any filings concerning her mental condition was October 11, according to East Idaho News. A pretrial hearing had been set for November 9.
"None of the experts employed by the Court and the State of Idaho Department of Health and Welfare claim she is malingering or making up her mental illness," Archibald reportedly wrote in the filing. "She understands that she will undergo further mental health testing."
Attorneys for Daybell have also requested that his trial be postponed and that it be held separately from Vallow Daybell's. The couple had been scheduled to be tried together in January. It is unclear whether Daybell's trial could move forward despite the ruling in Vallow Daybell's case.
The couple have both professed to be devout followers of The Church of Jesus Christ of Latter-day Saints. Daybell is also a "doomsday" author, having written over 25 books concerning the end of the world and claims of near-death experiences.
Vallow Daybell's friend Melanie Gibb introduced to Daybell during an event called "Preparing a People," which was said to prepare attendees for the "Second Coming of Christ." She filed for divorce from her fourth husband soon after, while also allegedly threatening to murder him if he disrupted her "preparations for Christ's second coming."
The remains of Vallow Daybell's children Tylee Ryan, 16, and J.J. Vallow, 7, were discovered inside Daybell's home in June 2020, months after their mother had been arrest on charges of desertion and nonsupport of dependent children in Hawaii.
The children had last been seen alive in September 2019. The October 2019 death of Tammy Daybell was originally found to be due to "natural causes," before authorities ordered an autopsy when they discovered that her widower had remarried two weeks after her death.
Daybell and Vallow Daybell were charged with murder and conspiracy in May 2021.
Newsweek reached out to Thomas and Archibald for comment.
Update 10/06/22, 7:25 p.m. ET: This article was updated with additional information and background.