Lou Dobbs Thanks Trump for Support After His Fox Show Gets Canceled
Conservative media host Lou Dobbs thanked former President Donald Trump for his support on Friday night, after it was announced that Dobbs' show on Fox Business was canceled.
"Thanks for your kind words Mr. President. God bless you and all the American patriots who make this country great," Dobbs wrote on Twitter.
Dobbs was one of Trump's fiercest media supporters, and routinely defended the president through his false claims that the 2020 election was riddled with voter fraud. His statement of gratitude came after the former president called him "great" and counted himself among a "large and loyal following" that will continue to support him.
"Lou Dobbs is and was great. Nobody loves America more than Lou. He had a large and loyal following that will be watching closely for his next move, and that following includes me," Trump said on Friday in a statement that Dobbs later shared.
Fox Business confirmed Friday that Dobbs' program, Lou Dobbs Tonight, would be taken off the network and replaced with Fox Business Tonight, hosted by Jackie DeAngelis and David Asman for now.
The cancellation came a day after the network, Dobbs and others were sued for $2.7 billion by the voting software company Smartmatic for spreading misinformation about election security.
However, Fox News said the cancellation was not because of the lawsuit, but instead came due to programming changes that are "regularly" considered.
"FOX News Media regularly considers programming changes and plans have been in place to launch new formats as appropriate post-election, including on FOX Business. A new 5PM program will be announced in the near future," a Fox News Media spokesperson told Newsweek.
Responding to the lawsuit, the network told Newsweek they are "committed to providing the full context of every story with in-depth reporting and clear opinion. We are proud of our 2020 election coverage and will vigorously defend against this meritless lawsuit in court."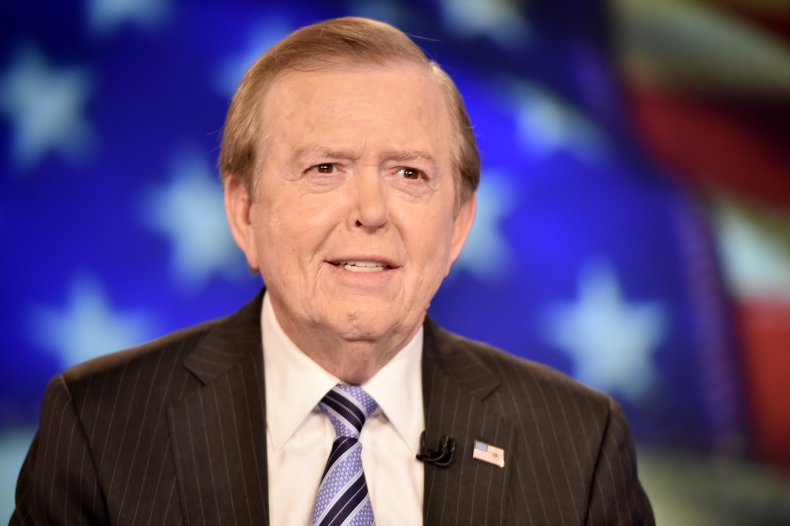 After the cancelation, Dobbs retweeted statements from supporters and fans who praised the media figure and criticized the network for taking him off the air.
Some supporters called the announcement "crushing" and "sad," while others praised Dobbs for "fighting the fake news to get the truth to the American people."
On the other side of the political aisle, MSNBC News business correspondent Stephanie Ruhle called out the network on Saturday for participating in "cancel culture"—a criticism the conservative network often brings against liberal news outlets.
"Where does Lou Dobbs getting LITERALLY CANCELED Fit into the @FoxNews "END CANCEL CULTURE" daily narrative?" she wrote.
Dobbs began his decade-long career at Fox News in 2011 after working at CNN, and rose to greater prominence during the Trump administration.
Though his show was one of the highest-rated programs on the network and he remains under contract, Dobbs will likely not return to Fox News in the future, Politico reported.
Correction 1:37 PM ET: This article has been corrected to reflect the spelling of David Asman's name. A previous version of this story spelled it "David Asma."