Republican representative Louie Gohmert compared the separation of migrant families to Paul Manafort's imprisonment for criminal conduct on Thursday.
"Parents who have probable cause they committed a crime are separated from their children, and those are usually U.S. citizens. It's what happens when a parent is believed to have committed a crime. Mueller did it -- and I know he's a hero to some people around here -- to Manafort, separated him from his two beautiful children. It happens."
Manafort was convicted of eight charges of tax fraud, bank fraud and hiding foreign banks accounts in August. His children are in their 30s, according to Talking Points Memo.
Amnesty International said in an October report that immigration authorities had separated more than 8,000 family units in 2017 and 2018. Trump ended his "zero tolerance" policy, which led to the separation of migrant parents and children traveling together, in June.
While speaking before Congress on Thursday, DHS Secretary Kristjen Nielsen said that she did not know how many people died while in government custody. The hearing followed the death of Jakelin Caal Maquin, a 7-year-old Guatemalan girl, who died in a Texas hospital shortly after crossing into the U.S. earlier this month.
As Maquin was boarding a bus, her father told agents that she had thrown up. During a 90-minute bus ride to the Border Patrol station in Lordsburg, New Mexico, Maquin had stopped breathing.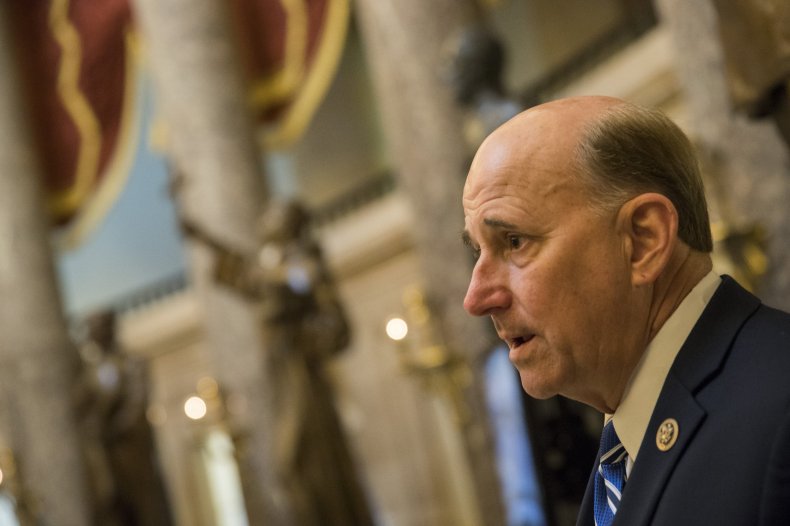 On Thursday, Nielsen detailed new measures that require asylum seekers to wait in Mexico while their claims are being processed, according to The Washington Post.
Human rights groups blasted the policy. Amnesty International executive director Margaret Huang said it "is a stark violation of international law, flies in the face of US laws passed by Congress, and is a callous response to the families and individuals running for their lives. While mothers, fathers, and children leave everything behind in search of protection, the US and Mexican governments are collaborating to shut down their access to safety. The end result could be the endangerment of thousands of families and individuals seeking protection."
Democratic Representative Luis Gutiérrez used his time during the hearing to call Nielsen a liar, noting that Jesus had to flee for his life, according to The Hill.
"Shame on everybody that separates children and allows them to stay on the other side of the border fearing death, fearing sickness," he said. "Shame on us for wearing our badge of Christianity during Christmas, and allowing the secretary to come here and lie."